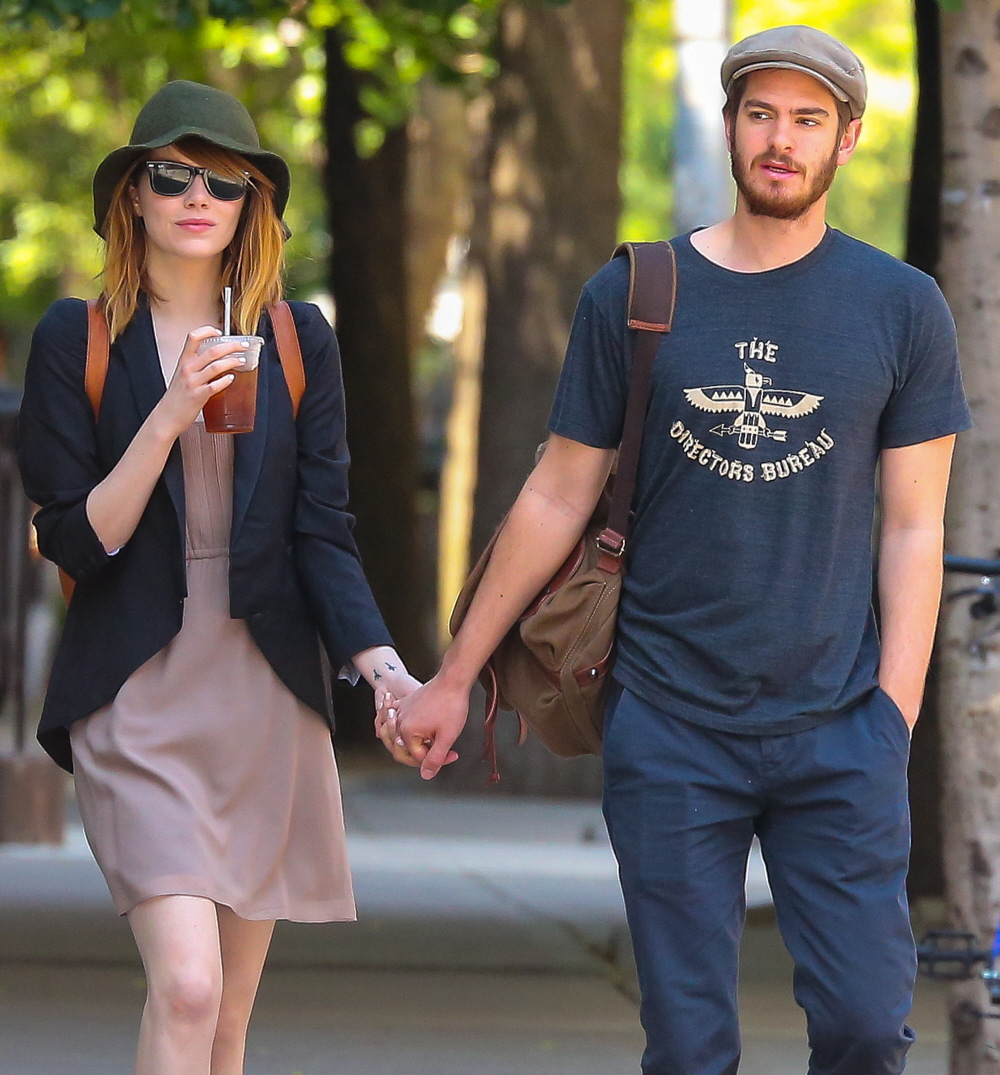 For such a bland couple, I'm sort of surprised that there's so much tabloid-level relationship drama between Emma Stone and Andrew Garfield. Back in April, the tabloids picked up on the fact that Garfield was out of the country on an endless film shoot with Martin Scorsese and there were many, many claims that Emma and Andrew had taken a break. The story originated in Star, but within a few weeks, Us Weekly, E! News and People were all saying they were on a break too. But by May, Andrew was back in the US and he and Emma stepped out for some super-casual pap strolls (convenient) and all was well. For what it's worth, I always believed that they did take a break and then just got back together when he came back.
Well, that was months ago. After a pretty quiet summer, Andrew is now in Australia filming a World War II drama, Hacksaw Ridge. He's being directed by Mel Gibson. Which… well… um, is that where Andrew's career is at this point? Anyway, this apparently went down in Australia:
After the new Spiderman movie came out, the world fell in love with Andrew Garfield and Emma Stone's connection on and off the screen. The couple were just as sweet off camera as Gwen and Peter were on screen – and the world swooned.

However, our worst fears have been confirmed, when KIIS discovered exclusively that it is definitely over between the two.

Garfield is currently in Sydney with Vince Vaughn and Mel Gibson as they are set to star in Mel's World War II drama, 'Hacksaw Ridge'. The threesome were spotted out and about on Saturday night, at the luxe Pelicano bar in Sydney's Double Bay.

Garfield was spotted leaving with a young blonde woman. An inside source has revealed that the couple were seen leaving the venue together, and passers by allegedly yelled, 'Where's Emma Stone?, to which he said; 'we're not together anymore.' Ooh la la!
Once again, it wouldn't surprise me if Andrew and Emma had broken up again, probably because I already believed they went through one cycle like this in 2015 already. Plus, I've read Andrew's recent interviews. I imagine being with him full-time is exhausting. I think it's interesting that with both alleged breakup cycles, the gossip around the cycles is that Andrew was "seen" with another woman. Meanwhile, Emma is working with Ryan Gosling again and some believe that they two of them just need to get together for real. Hm.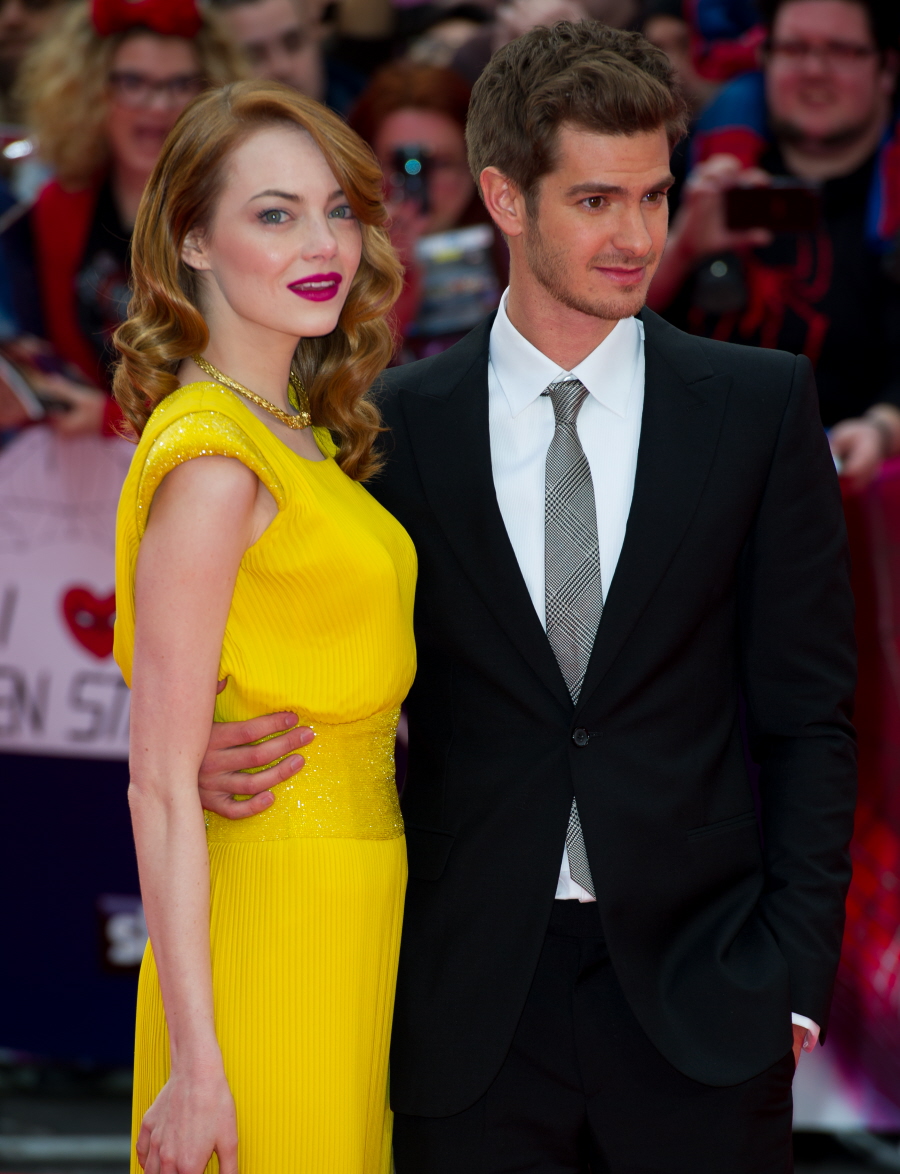 Photos courtesy of WENN, Fame/Flynet.