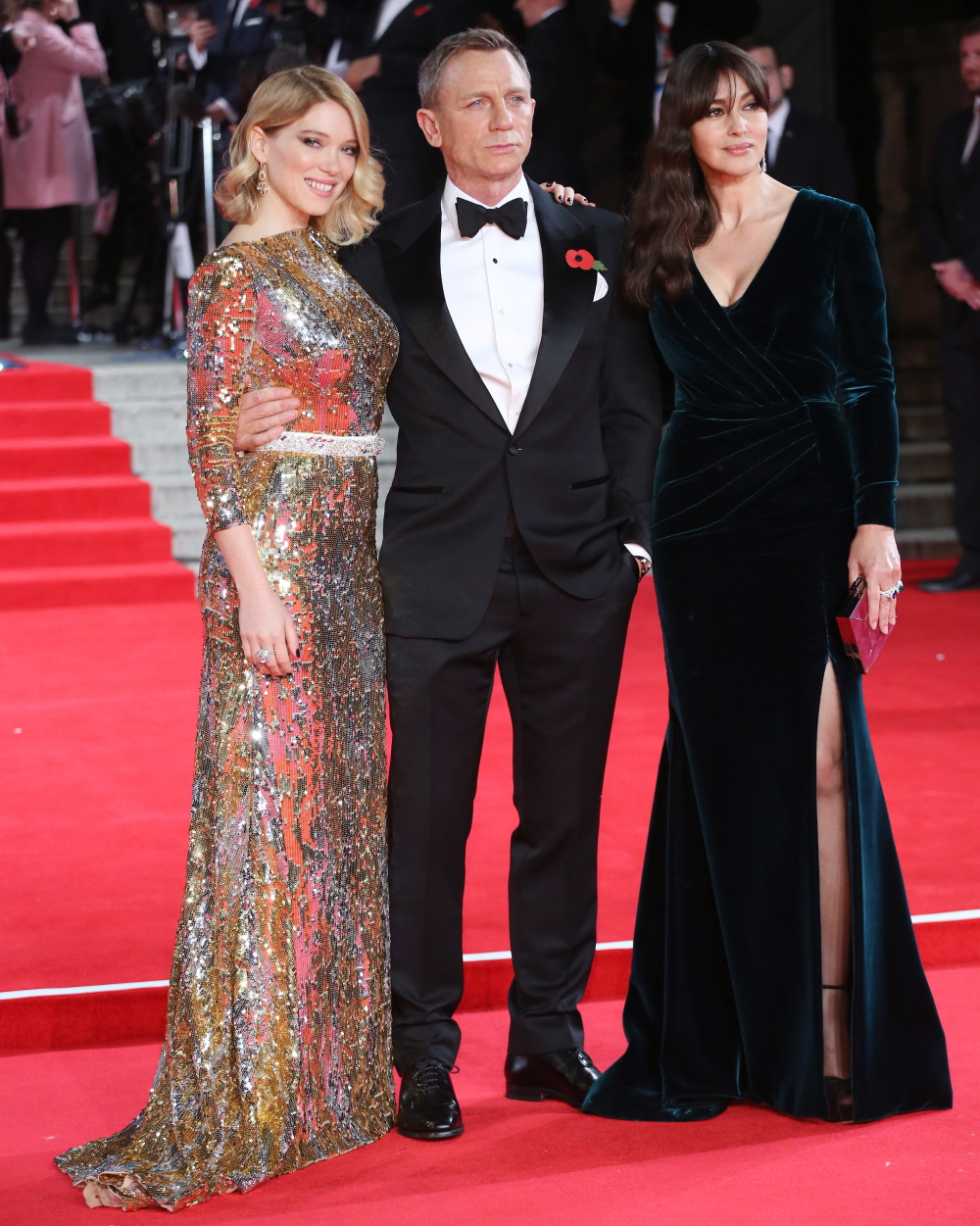 You know what upsets me about these photos from the big royal premiere of Spectre in London last night? That they didn't let Moneypenny pose with James and the Bond Girls! WTF? Naomie Harris – who plays Moneypenny – posed separately from Daniel Craig, Lea Seydoux and Monica Bellucci for some reason. I don't get it. Naomie is gorgeous. Maybe even too gorgeous to play Moneypenny.
Anyway, everyone looked glamorous and dashing and I really don't have any complaints at all. Daniel wore a beautifully cut Tom Ford tuxedo which fits him perfectly. Lea Seydoux wore glittery Prada which is stunning from the front and slightly annoying from the back (I hate it when a plunging back is interrupted by a belt). Lea's hair/makeup/everything is on point though – she's just beautiful.
La Bellucci wore Ralph & Russo, an unconventional choice but not an unwelcome one. Most movie stars avoid dark green dresses on a red carpet because they don't want to look like Christmas, but Monica sort of owns the Christmas vibe and moves beyond it. The velvet could have easily looked cheap but I don't think it does. My big qualm? Her hair is really bad. She didn't have those bangs last month, so I don't know what she was thinking, doing these "Spectre bangs" or whatever. Bangs of Doom. Spectre Seduction Bangs Trauma.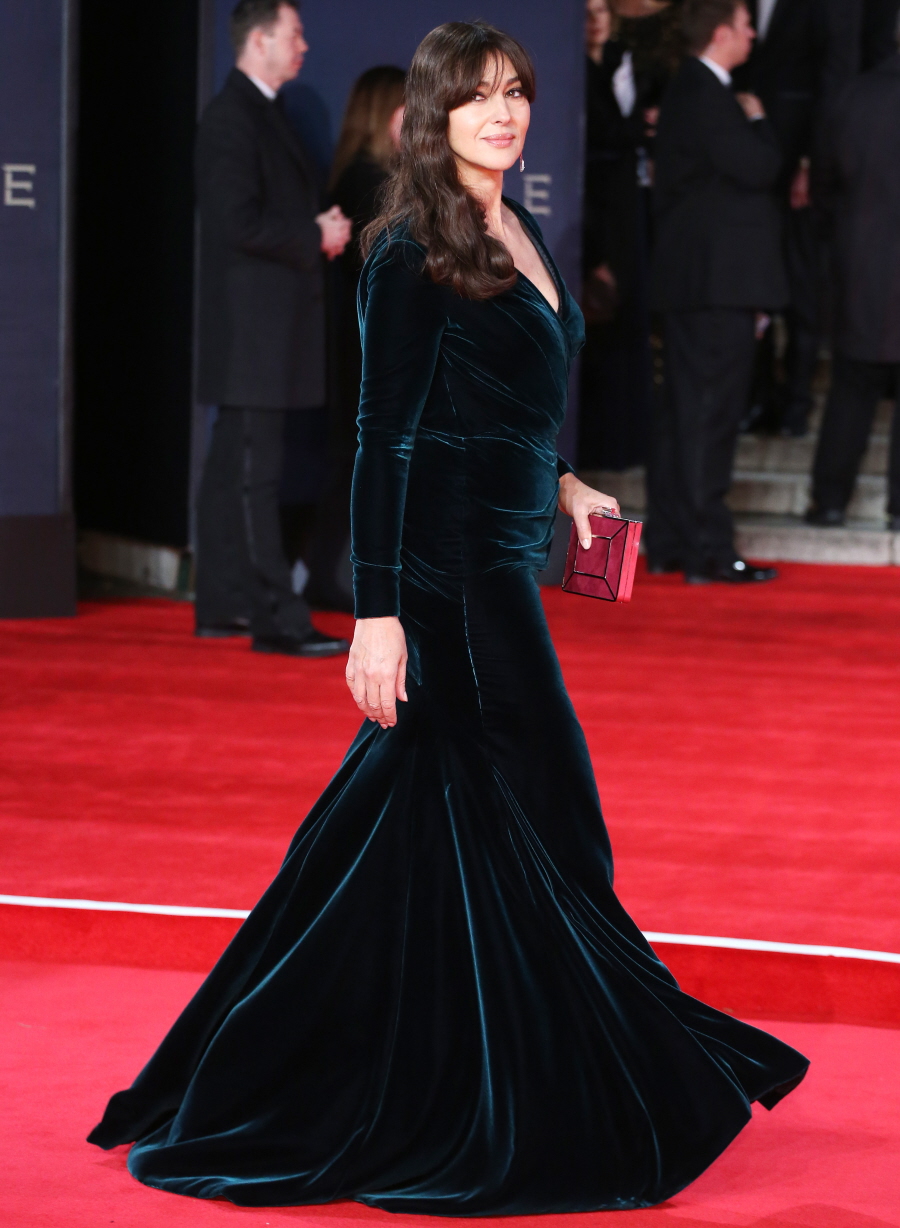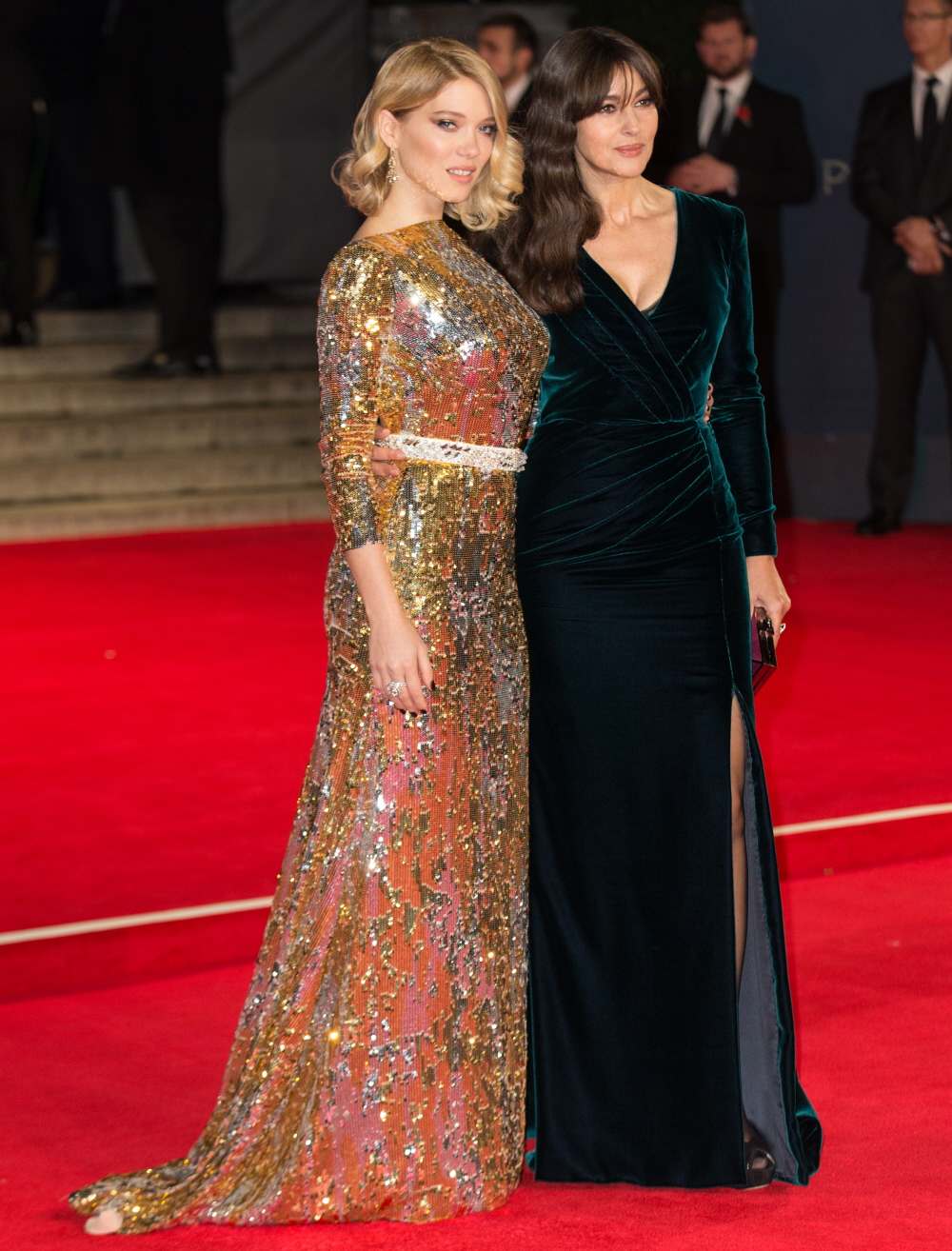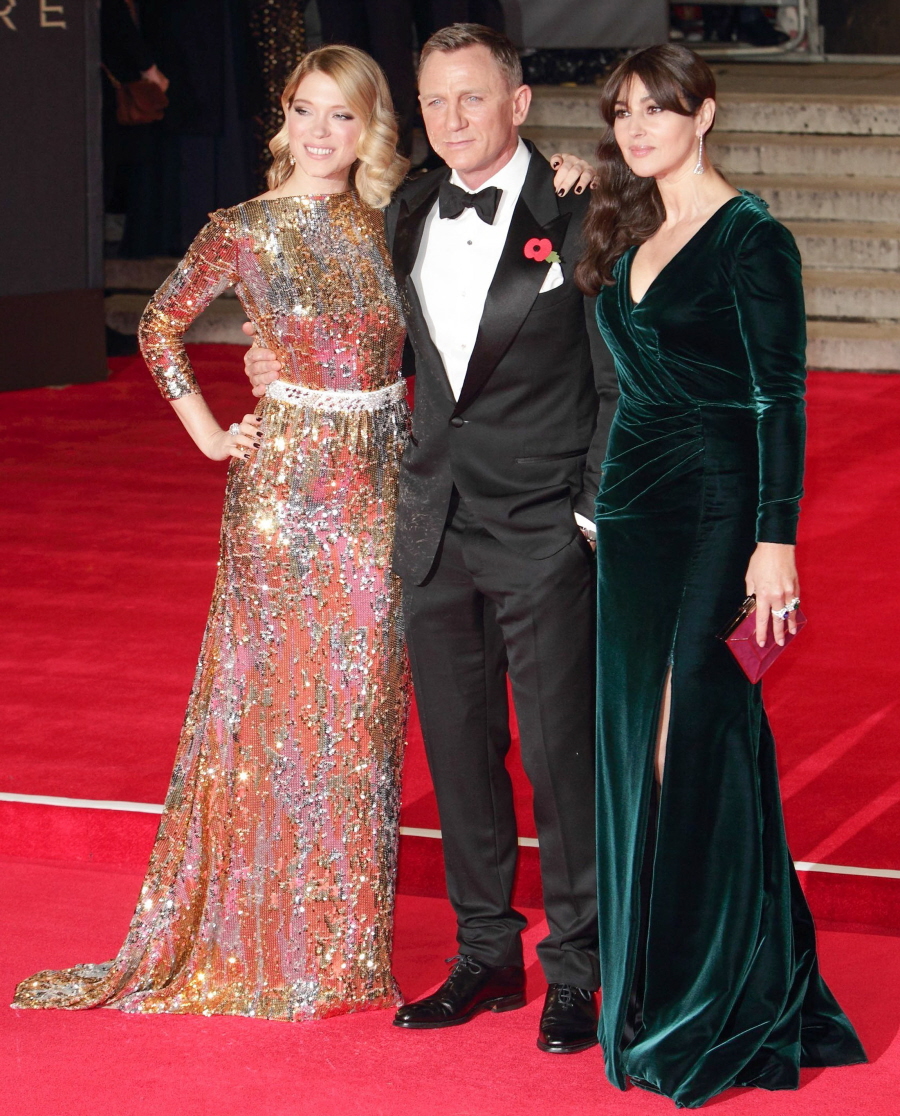 Here's Naomie Harris in her bright Stella McCartney. The ladies of Spectre did not coordinate their colors at all, but it's fine. Surprisingly, I don't hate this even though it's by Stella. I think Naomie's beauty elevates a simple, sort of boring dress.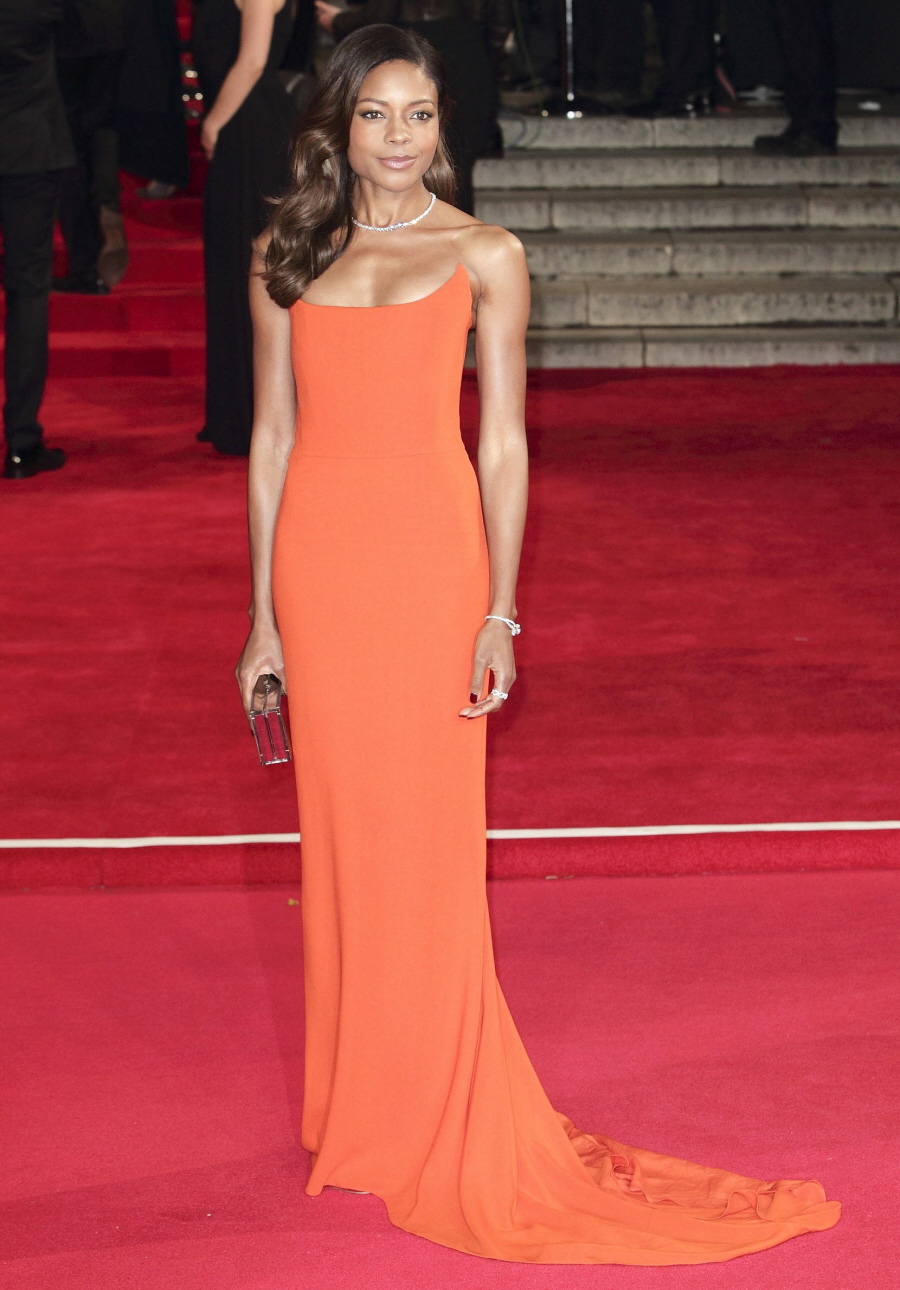 Additional photos: Sam Smith rocking a white tuxedo jacket (Sam did the theme song, "Writing's On the Wall") and my favorite addition to the Bond franchise, Ben Whishaw.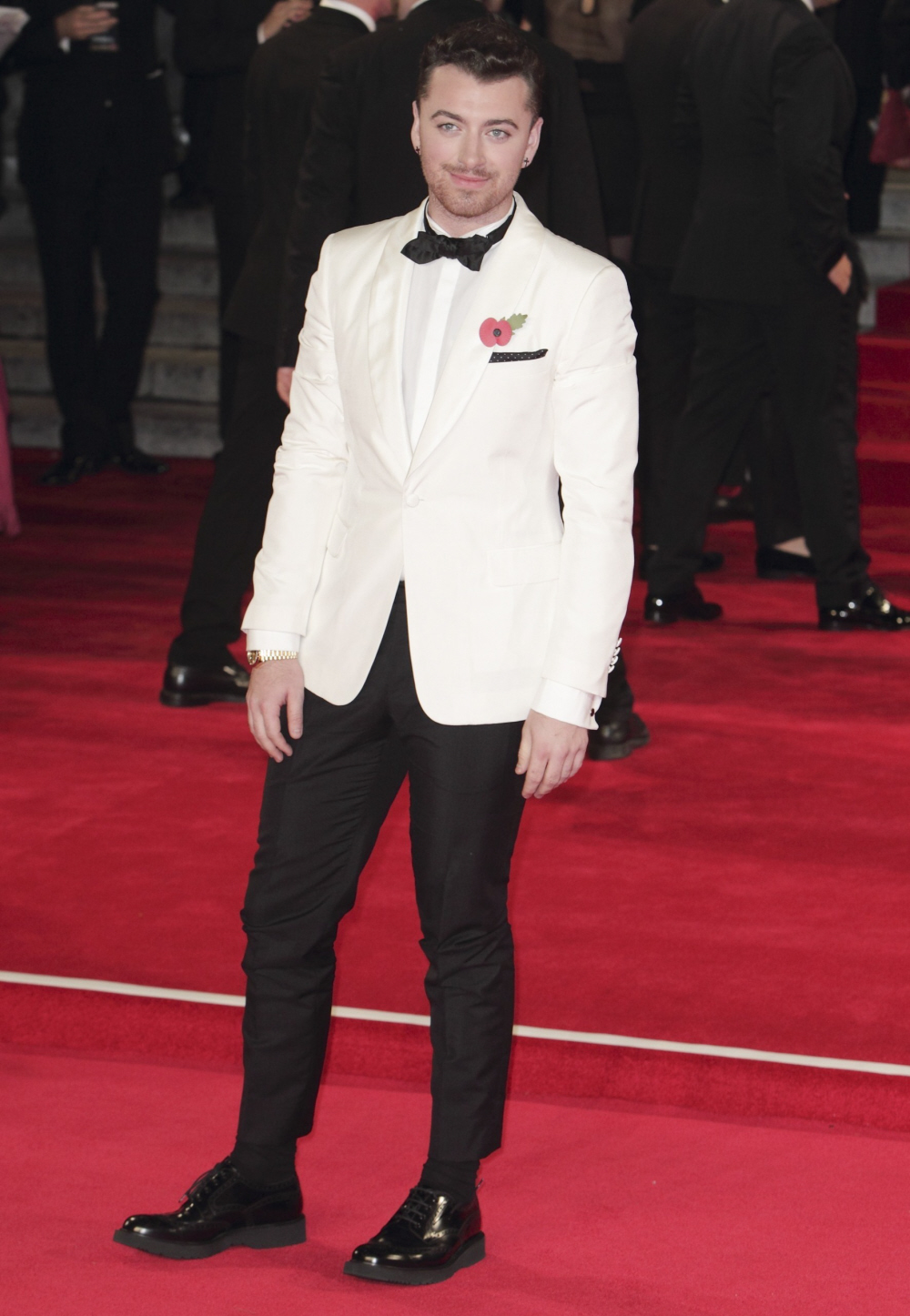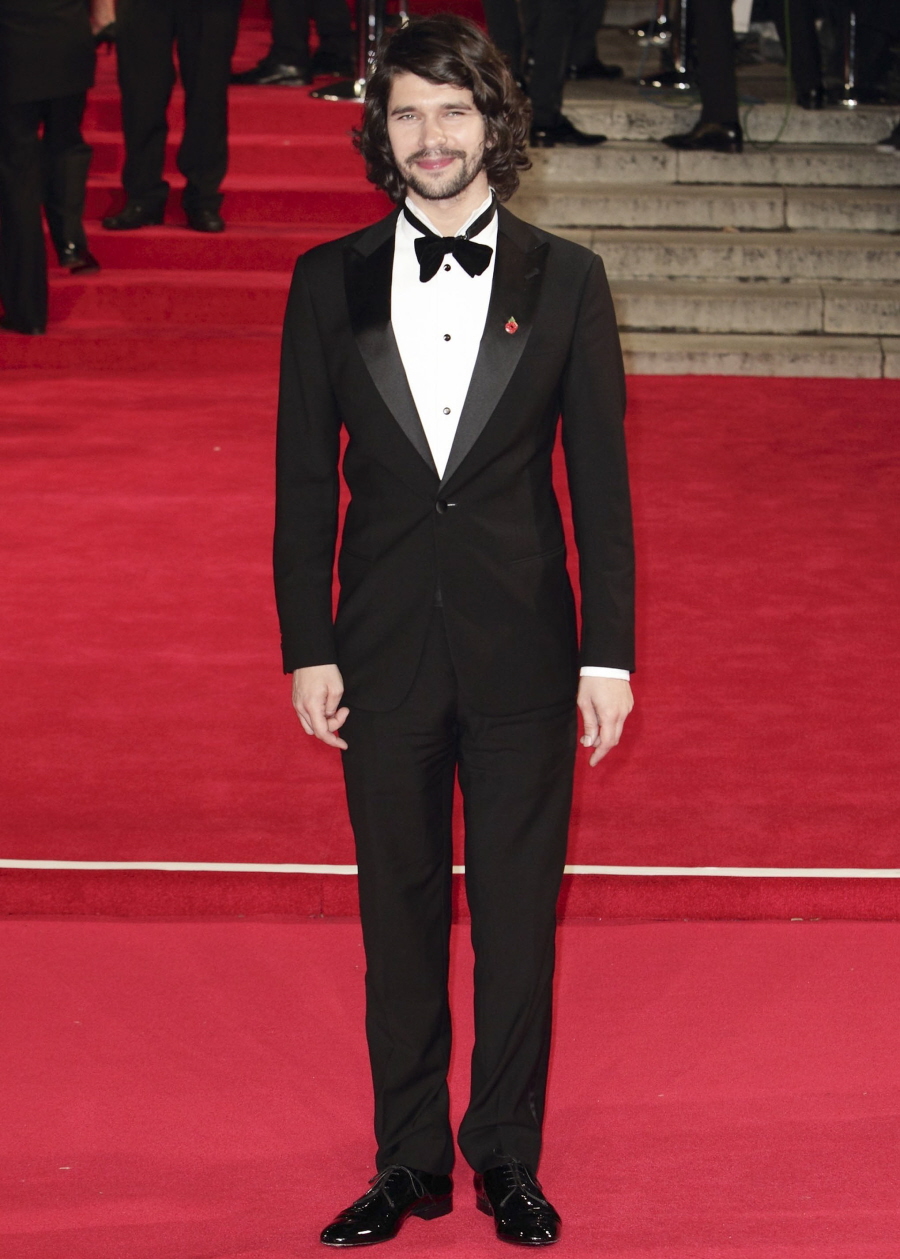 Photos courtesy of WENN, Fame/Flynet.