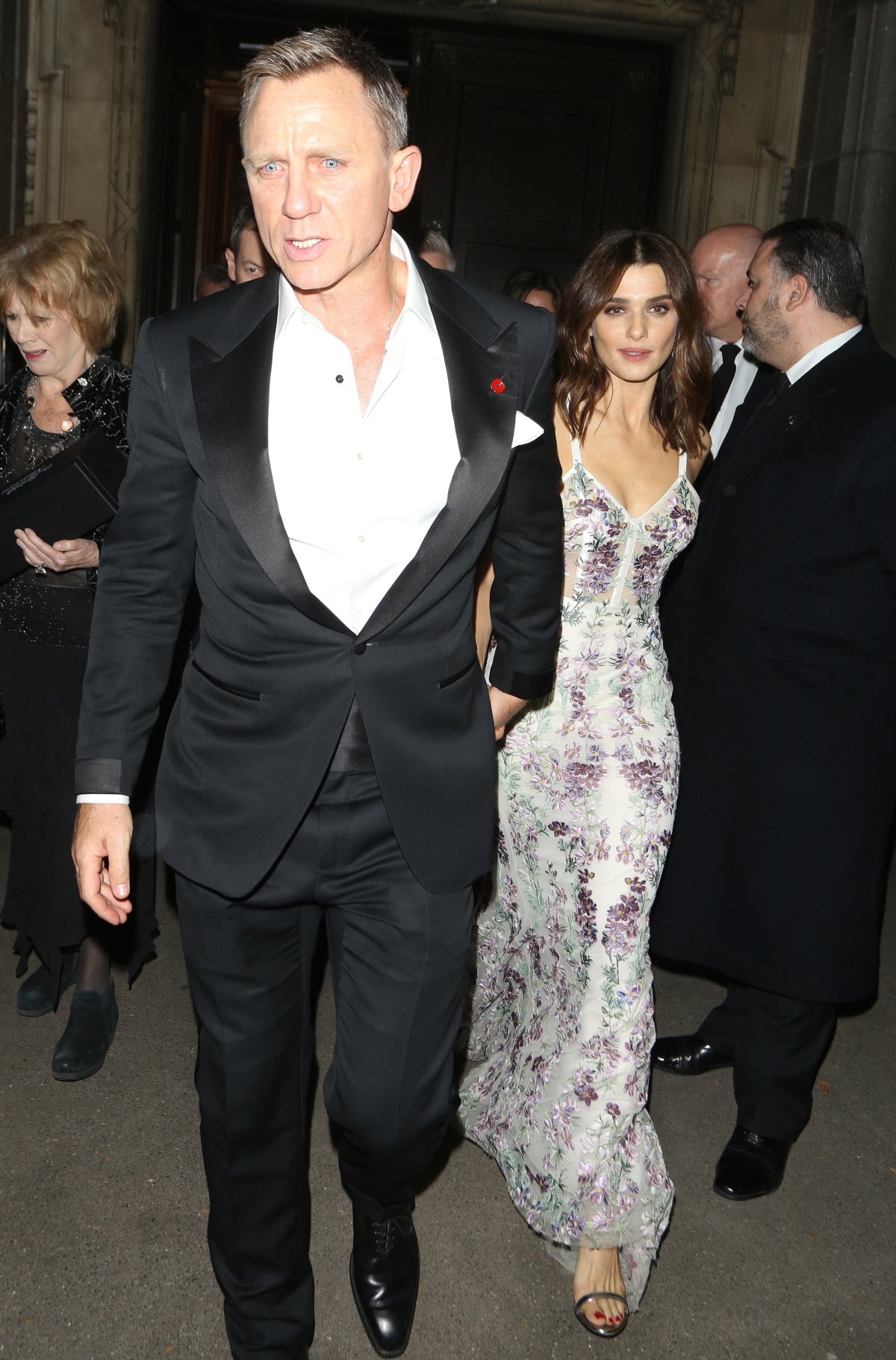 When I first looked through the photos of last night's big, royal premiere of Spectre, I did have a moment where I thought, "Damn, where's Rachel Weisz?" She's not in the movie, of course, but she is married to James Bond in real life. And there were some rumors that all was not well or is not well in Daniel Craig and Rachel Weisz's marriage. But! Rachel was there. She just didn't walk the red carpet. She did stand behind Daniel in the royal receiving line, then they held hands as they left the afterparty.
Rachel's gown was Alexander McQueen, by the way. It's really pretty and I don't really understand why she didn't want to show it off on the red carpet. I'm not saying they had to be all lovey-dovey on the red carpet together, but Rachel could have walked the carpet separately! It's also always struck me that Daniel gets nervous on red carpets and he likes to have his lady with him, holding his hand and relaxing him.
So, do you think they're in trouble? Or was it all just idle gossip and they're totally fine? This kiss photo is hot, right? I think even if they were having trouble, their sex is so hot that they're able to forgive each other pretty quickly.
Photos courtesy of Getty, WENN.