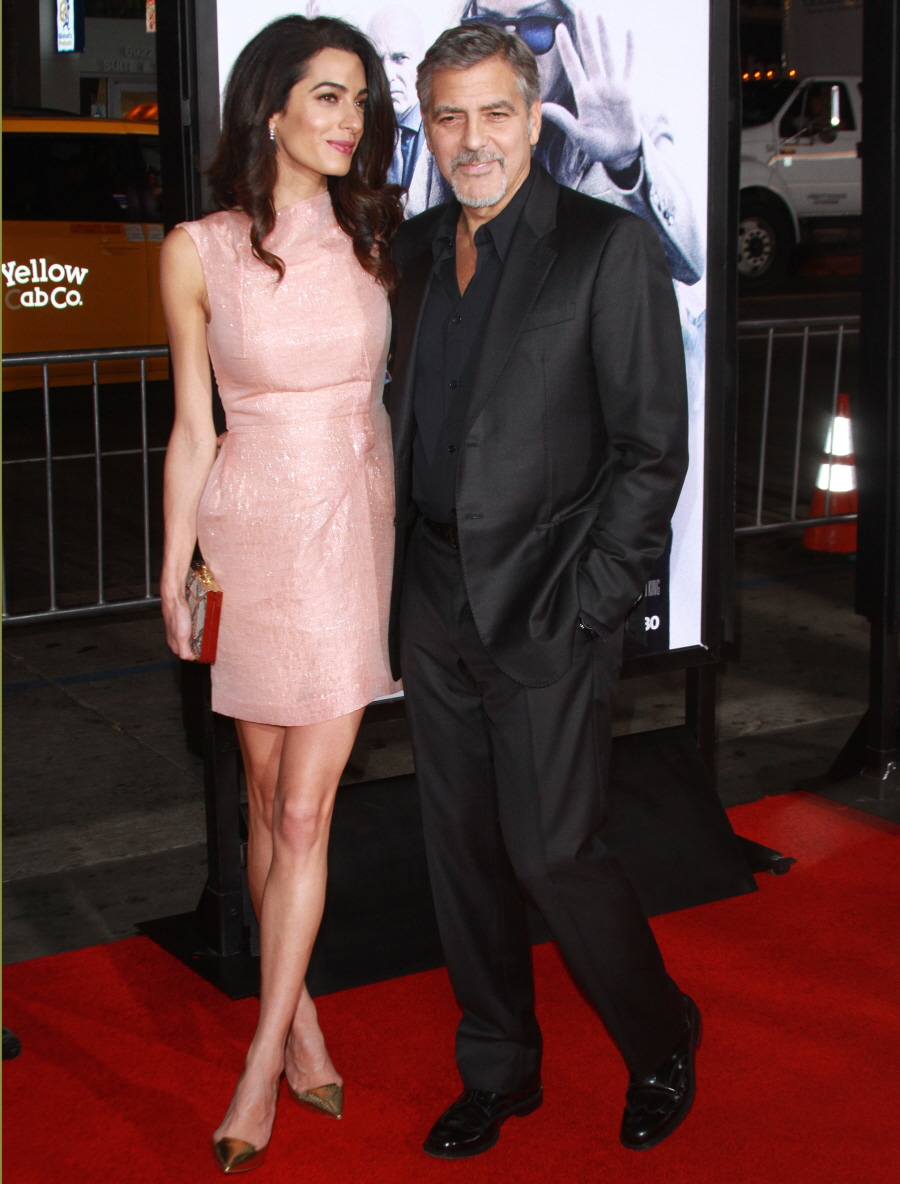 Here are some photos from last night's LA premiere of Our Brand Is Crisis, the Sandra Bullock-starring film about white savior political managers "rescuing" an election in South America. George Clooney produced the film and reportedly convinced his friend Sandy to star in it. And last night, George sort of stole his leading lady's thunder. George walked the carpet with a surprisingly affectionate Amal Clooney. Usually, when they walk the carpet together, Amal is too busy giving FACE to the cameras to really be lovely-dovey with George, but they were really handsy and grabby with each other last night. Hm.
Amal's oddly cut dress is by Roland Mouret, apparently. I like Mouret's designs usually, but I'm not crazy about this. The weird bubble of fabric at the neck is weird, right? Like, Mouret was going to do a small cowl but gave up on it and just left the extra fabric. I'm also not crazy about the hip pleats and the color. Otherwise, her look is fine. Great shoes, great blowout, great makeup. Now Amal and George need to work on their red carpet body language a little bit.
George and Amal celebrated their first wedding anniversary a few weeks ago. Which means they are no longer "newlyweds" right? After looking at these photos, I also sort of wonder if we are going to get a pregnancy announcement sometime soon.
PS… Amal's posture is absolutely the worst. I get that she doesn't want to tower over George, and it's not even that George is short, at all. They're just close in height and Amal loves towering heels, then she hunches on the red carpet (and in life). STAND UP STRAIGHT.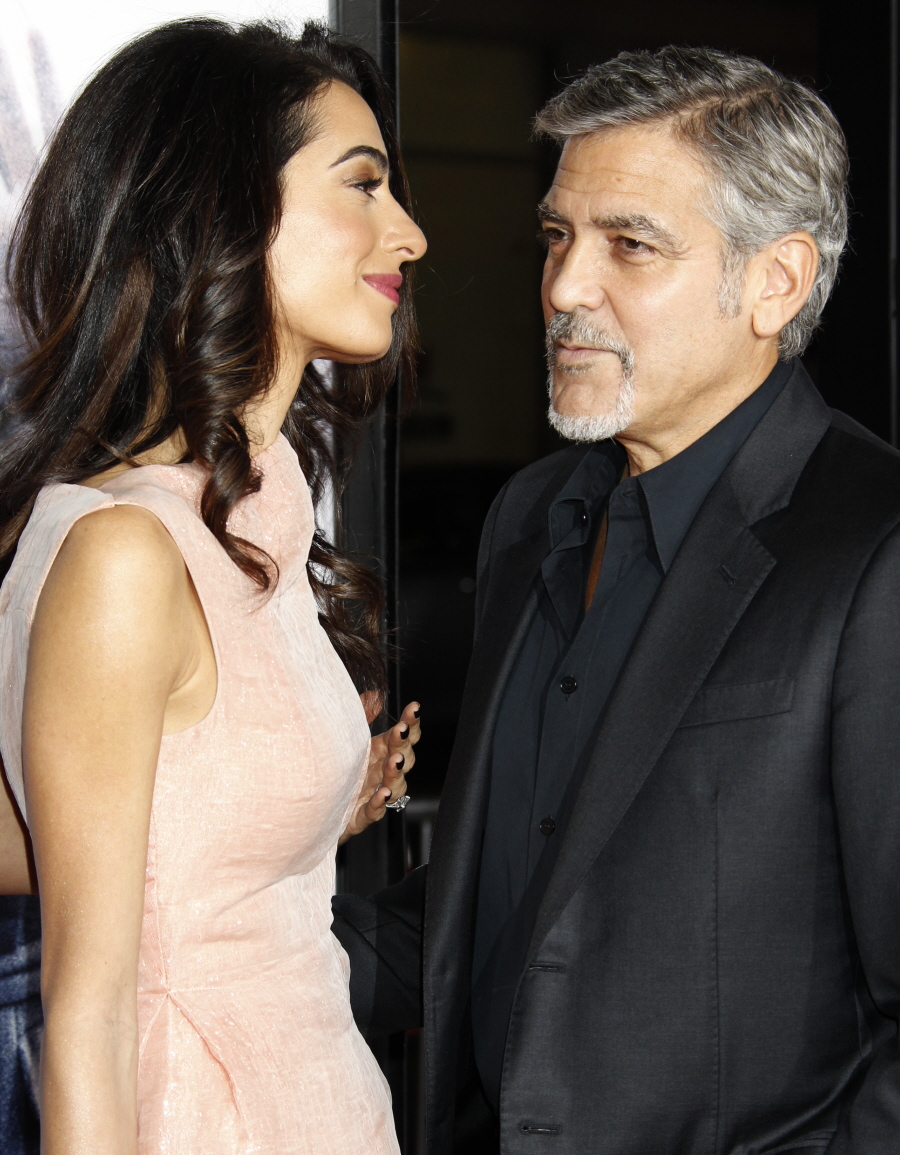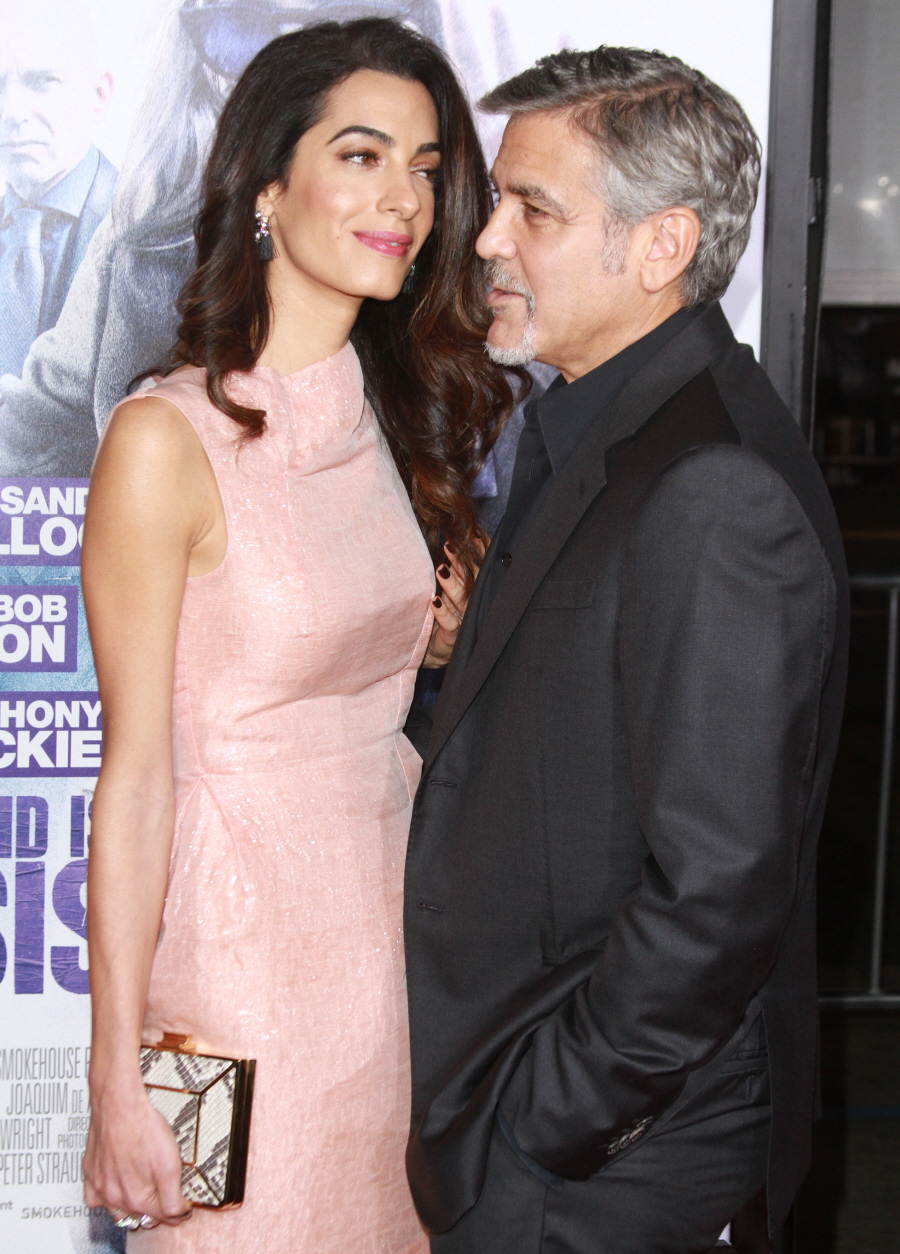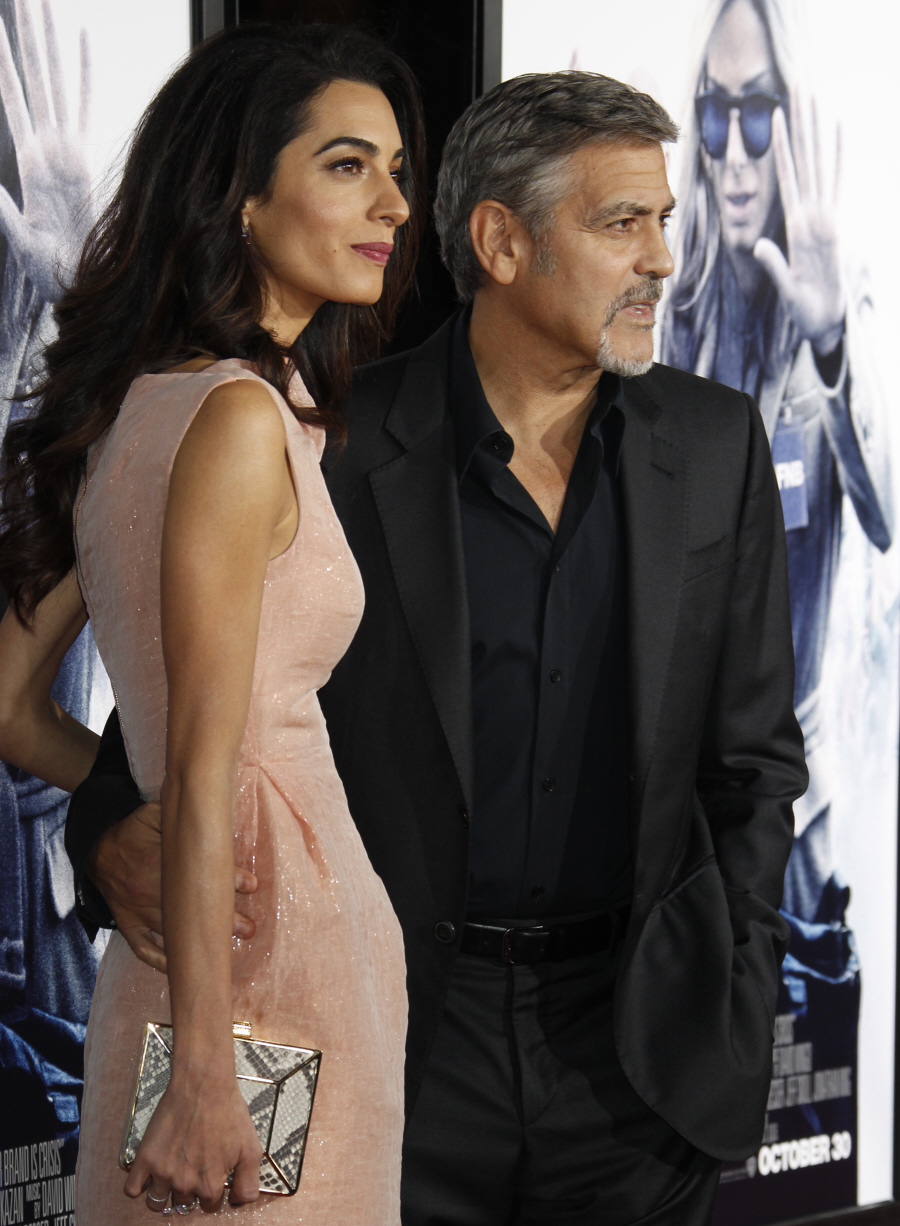 Photos courtesy of WENN.