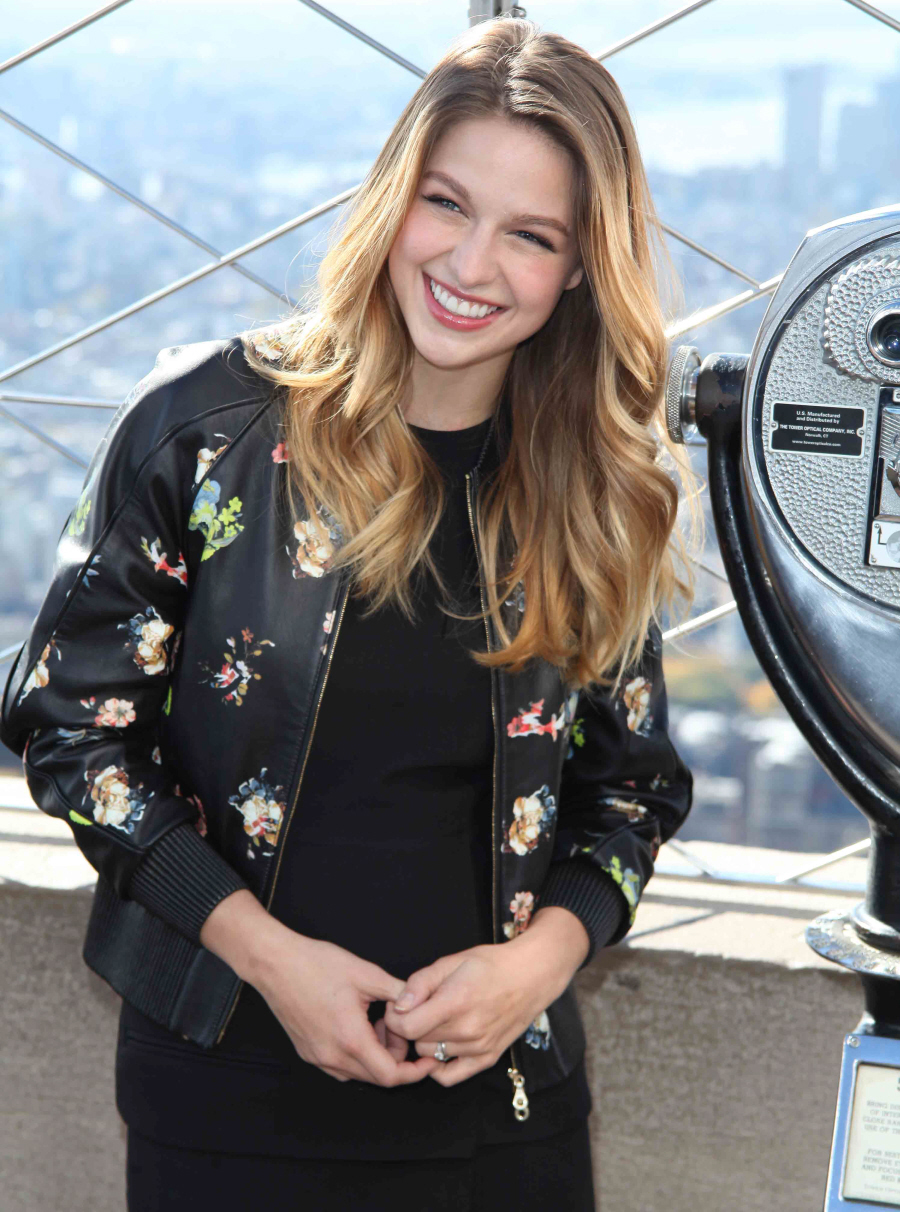 When Jeb Bush declared Supergirl to be "pretty hot" last week, I honestly hoped that the people behind the show would say something like "stop objectifying and sexualizing a character that is traditionally a teenage girl, dude." But they didn't. Because they and the people at CBS were probably sort of nervous that Supergirl was going to bomb. But here's a pleasant surprise – Supergirl is a BIG hit! The show debuted as part of CBS's Monday night line-up, just after the Big Bang Theory. And they delivered "a fall new series record of 14 million viewers." All of that for a major female superhero. That's really great!
All of this means that Supergirl's leading lady, Melissa Benoist, is now a certified star. Melissa is 27 years old, and she's playing Supergirl/Kara Danvers as a young woman likely in her late teens/early 20s. Melissa has making some belated press rounds this week to discuss the show and she stopped by The Late Show. Stephen Colbert asked her how she felt about the feminist message behind the series and Benoist's response was great: "I think it's great. And I think what's feminist about it is that it's for everyone. She has all the same powers [Superman] does." Imagine that, it's feminist because it's for everyone. That's a great message! Benoist also told Vanity Fair, "just the fact that Supergirl exists is feminist." She was also asked by VF if she worries that there could be too much focus on her gender:
"You know, I hate to say that I do because I consider myself a feminist. I'm very proud to be a woman. But I do think focusing on it so much that you forget that it's a story about humanity and what it means to be saving people's lives. I don't know if it's frustrating, but I don't know the word for it…. Even after this show stops airing I hope that more and more strong females keep coming. If there were great parts for women on every other show then we wouldn't even have to have this conversation at all."
I don't know if she's been coached by a professional or if it comes to her naturally, but she's handling these questions really well.
Oh, and Benoist was asked about Jeb Bush's comments and she was very diplomatic about it. She said: "I heard about it…You know, I don't know what to think about it. I'm glad he's excited to watch the show."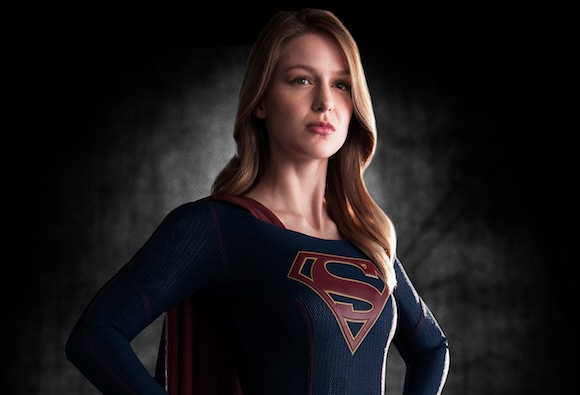 Photos courtesy of WENN, CBS.