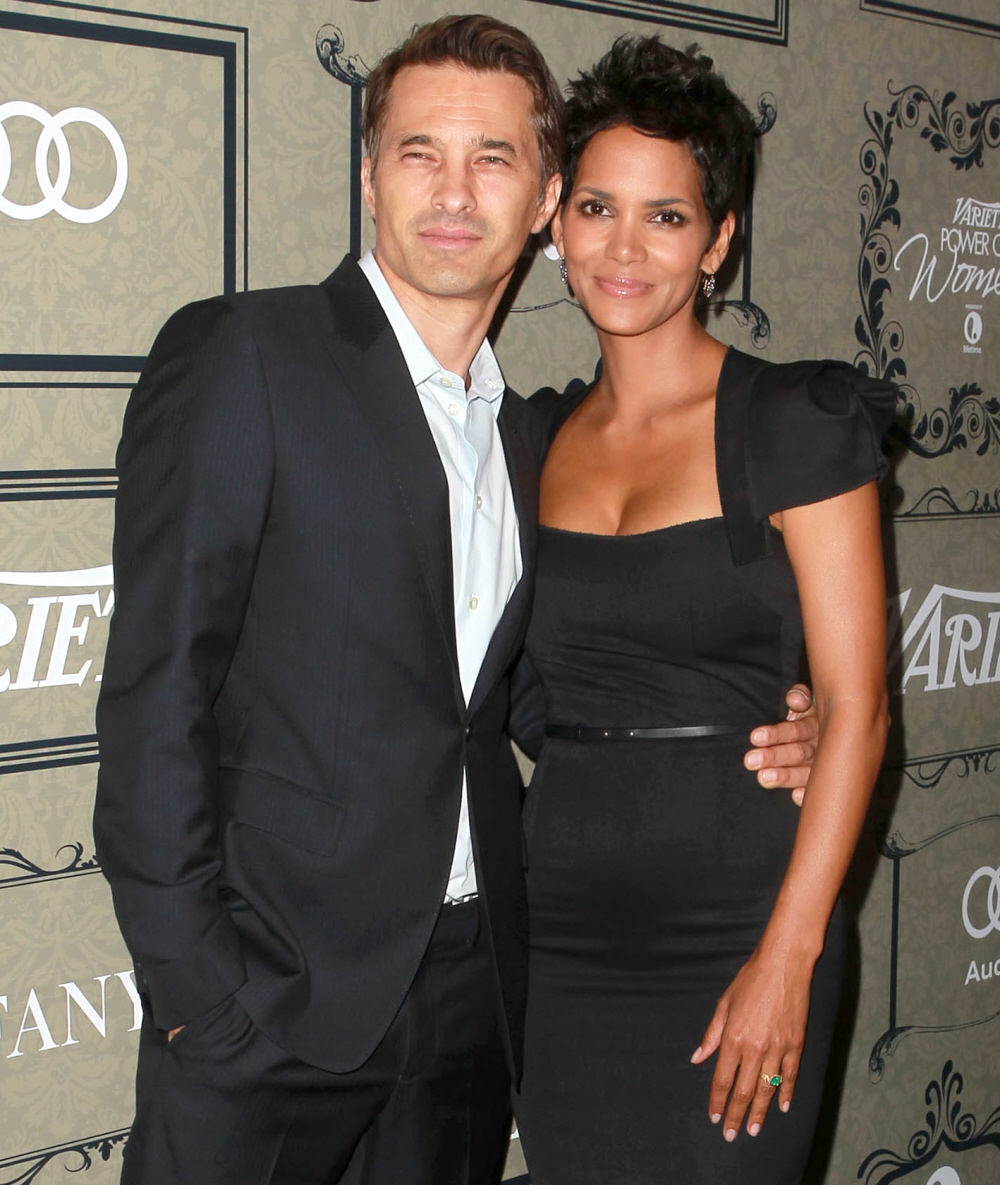 As we discussed late yesterday, Halle Berry & Olivier Martinez are over. I believe they've been over for a while, as it was reported months and months ago that Olivier and Halle weren't even living together anymore. The tabloids have been on Divorce Watch for a while, I'm just saying, so the announcement did not come out of nowhere. Halle apparently filed divorce papers on Monday, but according to TMZ, she used an alias for herself, Olivier and Maceo. So when Olivier filed for divorce on Tuesday, he used their real names and now that's a thing.
When TMZ reported on the divorce, they had some interesting details. Please remember, Halle often went to TMZ to throw dirt on Gabriel Aubry during their years-long custody and financial battle and I've long believed that TMZ and Halle are very tight. TMZ says that there won't be a battle over the finances because Halle has a prenup. We'll see about that. In Olivier's divorce filing, he's already asking that the child support issue be worked out quickly. Olivier also hired Laura Wasser, the divorce lawyer to the stars.
A "source" also says that Halle and Olivier had a fundamental "personality difference," which if you've been following their relationship from the beginning, that's really funny. The thing about is that… they're both kind of crazy. As in, they're both fiery and temperamental. Olivier is the guy who beat the crap out of Gabriel Aubry in the middle of a custodial issue that was between Halle and Gabe. Another unnamed source claimed: "They're just very, very different people. He's a very macho guy, and things just didn't jive."
Throughout the reporting in the past 24 hours, there have been hints thrown in that Olivier is a guy with a temper. He used a baby carrier to slam an LAX employee and that assault victim dropped a lawsuit on Olivier last week. TMZ says that lawsuit was a factor too. As for People Magazine – an outlet that is historically pro-Halle – they ran a piece called "'Fiery Personalities' and Living Apart: Inside Halle Berry and Olivier Martinez's Split." You can read it here. Some highlights:
Fiery personalities: A source says, "They have had many issues. They both have fiery personalities and don't like to compromise. Halle has threatened to file for divorce several times after arguments."

Their living situation: Halle and Olivier wanted to move to France full time and raise the kids, but Gabriel Aubry put a stop to that. People's sources don't lay the blame directly at Gabriel's feet, but that's the subtext. Anyway, Olivier was pissed off that he had to move full-time to LA. A source says, "Olivier never loved living in L.A. full time. [He] just isn't happy in L.A."

Olivier has a violent temper. A source makes sure to reiterate the talking point: "He has a violent temper. [Friends say] he has an out of control hair-trigger temper."

Olivier wanted Halle to focus on the family: "Olivier is complaining that he and Halle are not spending much time together and that she is working too much. He never wanted her to sign on for [CBS's Extant] and Olivier was hoping they would focus on family time together after Maceo was born…He complains he spends his days alone, or with friends. He doesn't understand why Halle wants to work so much and is still so focused on her career. Halle has instead been extremely busy and Olivier, who has not been working, is very bored in L.A."
One of People's sources also mentioned that Olivier has been going back to France a lot and "He hasn't worked in a long time." Which says to me two things. One, he's got someone on the side in France. I've got ten bucks on that. I'm not saying it's love or a jumpoff situation, I'm just guessing that he has a sidepiece. Incidentally, Halle might have a sidepiece too, you know? The second thing it says to me is that Olivier is going to want more than what the prenup guarantees. Watch this space.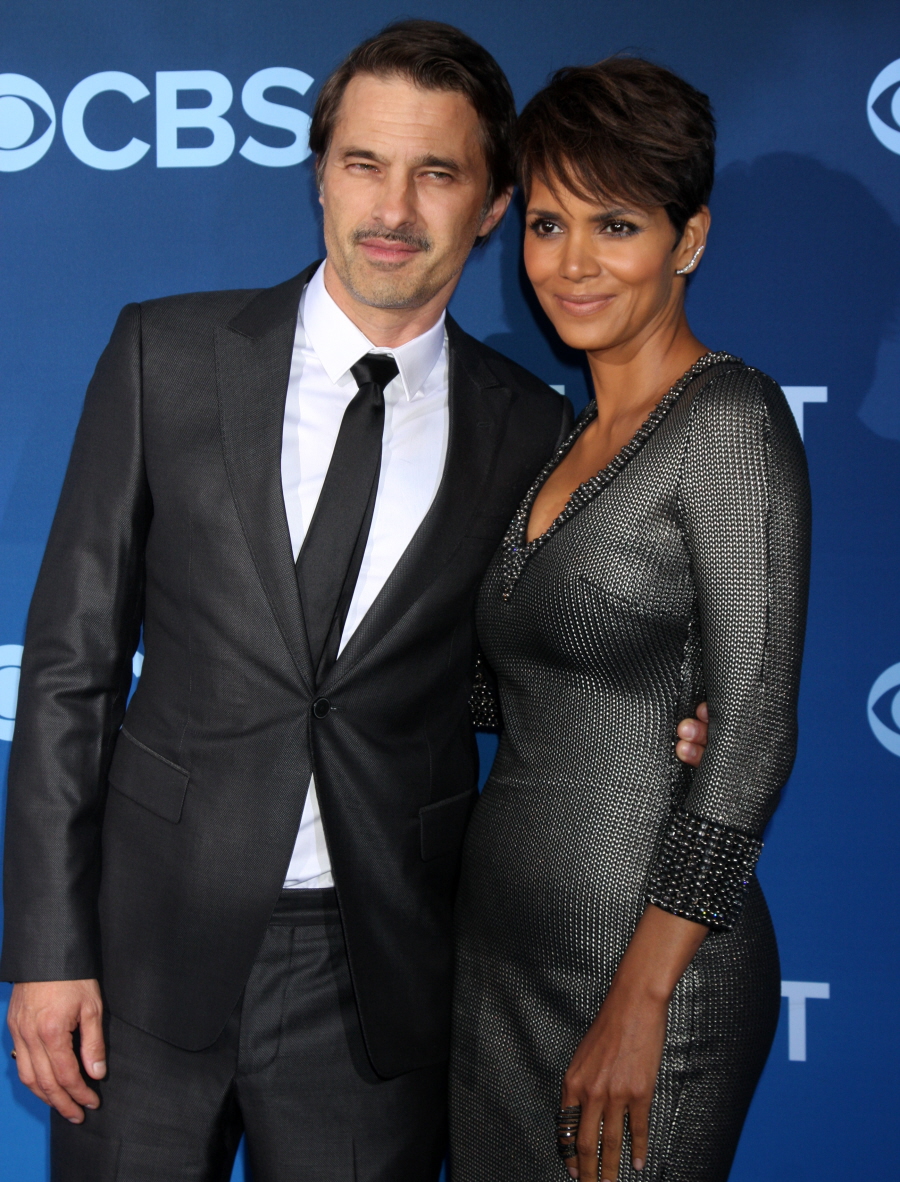 Photos courtesy of WENN.