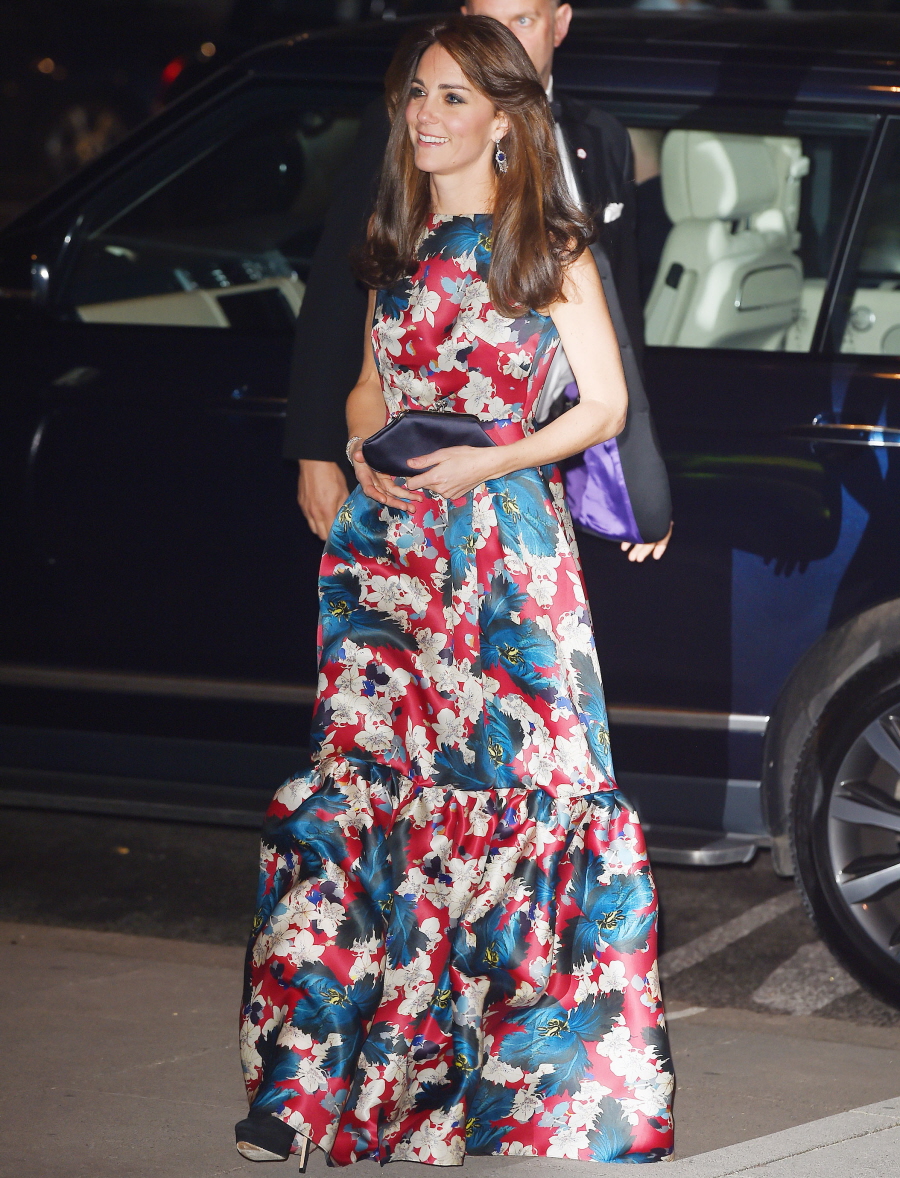 I genuinely did not believe Duchess Kate's Jenny Packham gown at the Spectre premiere was all that bad. The worst I can say about it is that it was boring, almost repetitive. I would take a thousand of those boring Jenny Packham gowns instead of this £2,660 Erdem!!! These photos are of Kate at the 100 Women in Hedge Funds Gala dinner last night in London. Last year, Prince Harry did this event and he was a big hit. This year, Kate got to do the gala solo, and the event raised money for one of her patronages, The Art Room.
Just know that in the thumbnails, I didn't think it was going to be THIS bad. Imagine if the skirt was straight. Imagine if it didn't look like an oversized dust ruffle on an ugly-ass couch from the 1980s. I mean… in that scenario, it still would have been an ugly dress, but it wouldn't have been THE WORST. Like, this is the worst thing she's worn all year, I think. The print simply doesn't suit her and the effect is garish. The tier on the skirt is totally stupid and it looks awful. Plus, the way she styled the gown has not helped at all. A navy Anya Hindmarch clutch that clashes with the print and black closed-toe shoes? With her hair down, and weave blown out, with Farrah Fawcett bangs? For the love of all that is holy, Kate!
I've never been one of those "she needs to fire her stylist" people, but I might be at that point now. Kate is – I believe? – still being styled by Natasha Archer, her personal assistant-turned-stylist. I wanted to believe Archer was good at taking Kate out of her twee school-girl miniskirts and dowdy doily dresses, but at this point, let's just give everyone on Kate's styling team the old heave-ho. Get some new people in there, real professionals this time. Get the British version of Rachel Zoe. Get the celebrity hairstylists and makeup artists known for doing the red carpet looks for people like Rachel Weisz, Keira Knightley and Carey Mulligan.
Other style notes: Kate's diamond bracelet is believed to be "a wedding present from Prince Charles." She's also wearing diamond and sapphire earrings (which you cannot see because of the wiglet) that once belonged to the Queen Mother.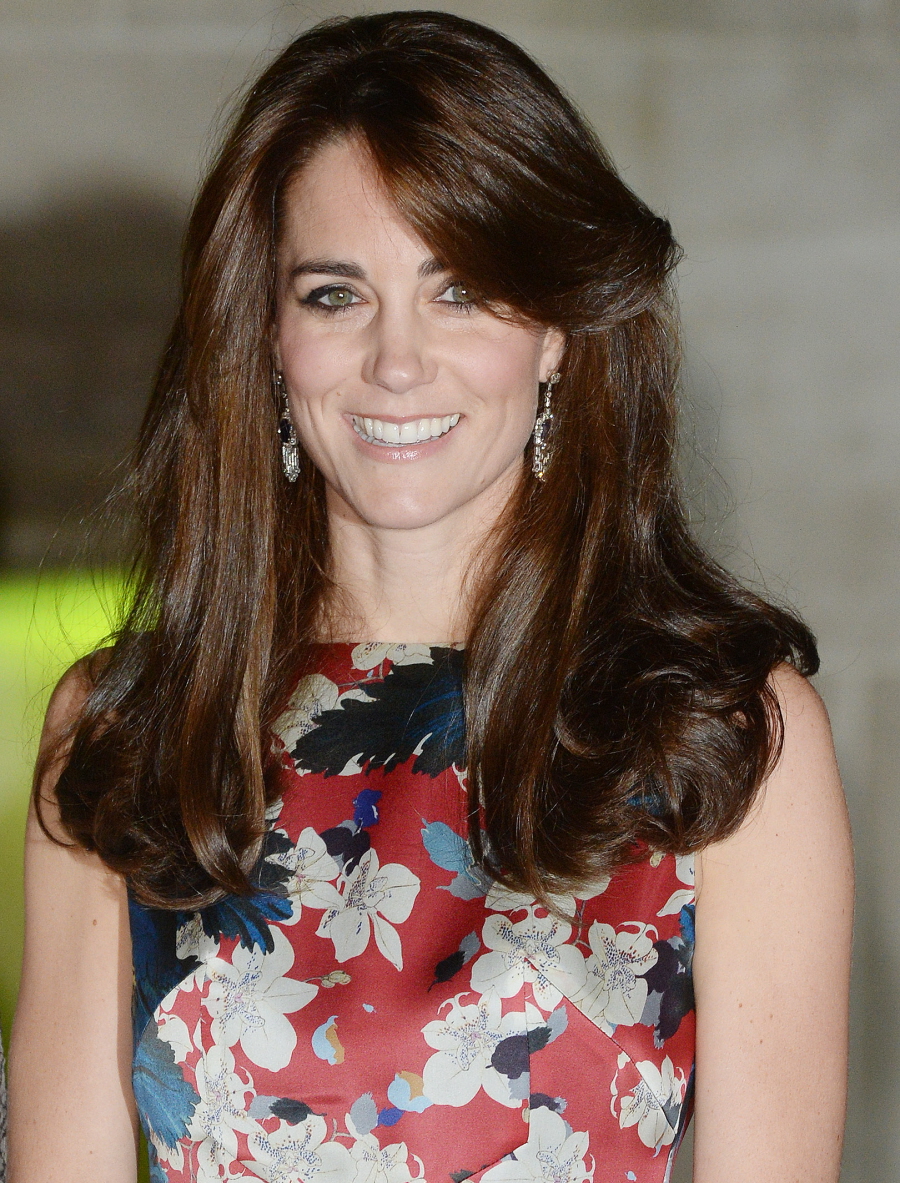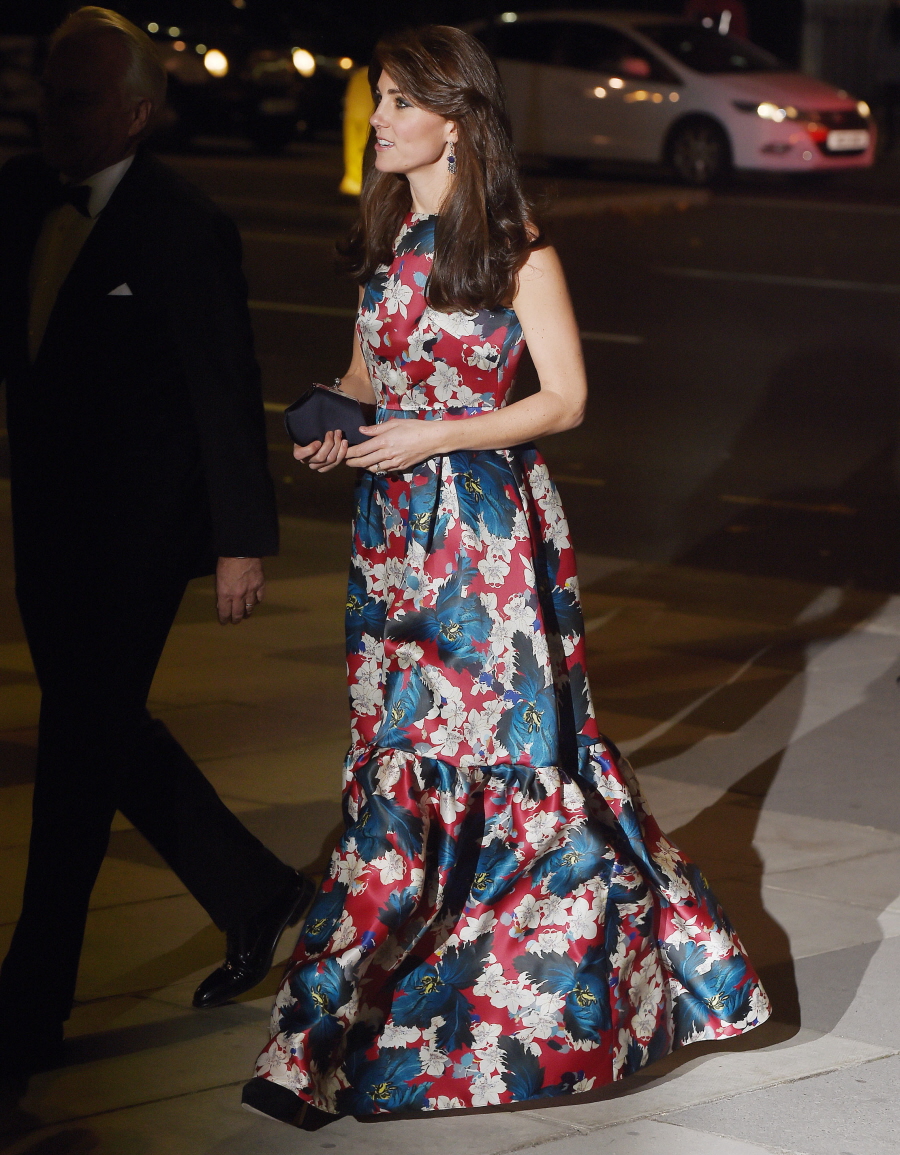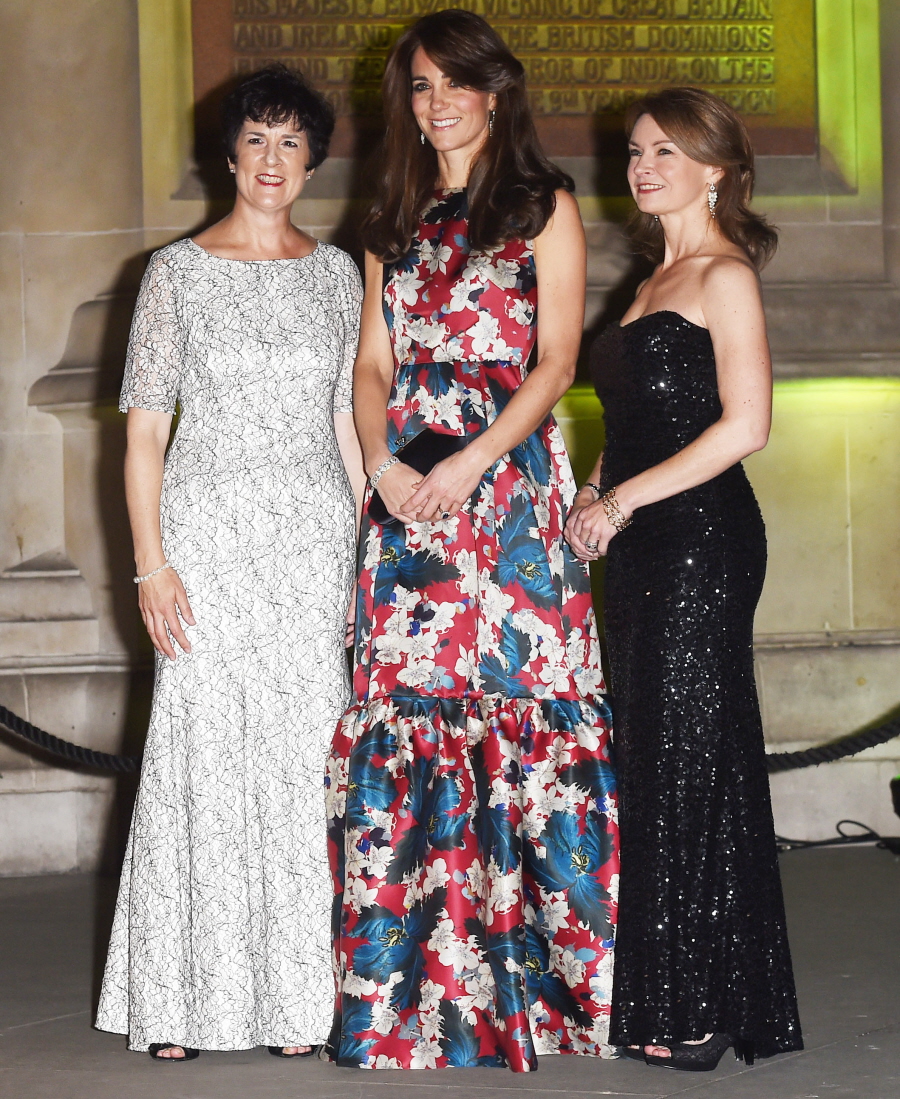 Photos courtesy of WENN, Fame/Flynet.