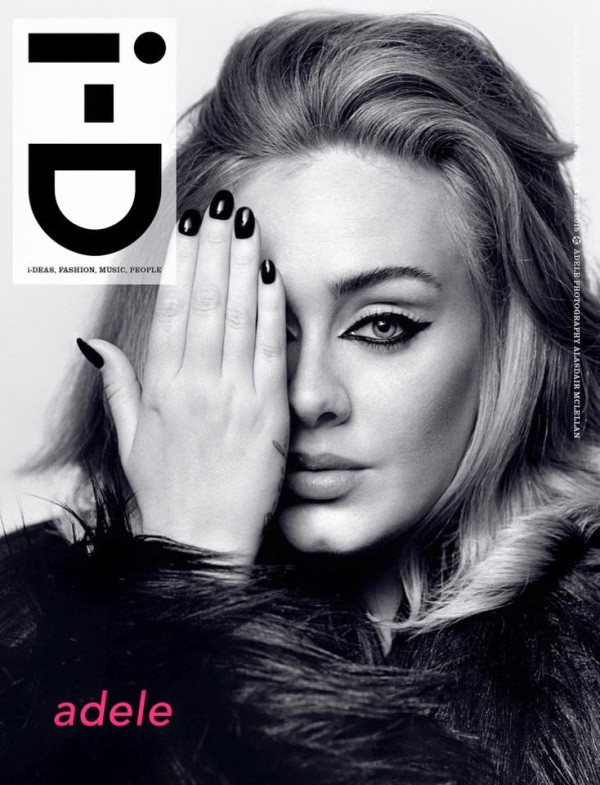 Adele has given her first print interview in more than three years. And it's a GREAT read. She loads so much into the conversation that I don't even have the space to pull all of the amazing quotes – you can (and should!) read the full piece here. The details are killing me – she uses a Macbook Pro, she carried an "iPhone 6 and a Bob The Builder bag." She wears black leggings and black Nike 5.0+ Shields. She plays most of her album to the reporter and the reporter admits throughout the piece that Adele has brought her to tears with music and words. She also name-checks Taylor Swift specifically, but in an unexpected way – Adele was deep in conversation about her struggles to pull it together to work on this album when she and Ryan Tedder heard Swift's "I Knew You Were Trouble" and Adele says: "I was like, 'I love this song, who did this?' and he's like 'Max,' and I'm like, 'Oo's Max?' and he's like 'Max Martin!' and I'm like, 'Oo's Max Martin?'" As in, she was more interested in Taylor's cowriter and producer. Cough. Some other highlights:
She misses her youth: "I think the album is about trying to clear out the past. Becoming a parent and moving past my mid-twenties, I simply don't have the capacity to worry about as many things that I used to really enjoy worrying about." She loved worrying? "Oh yeah, I used to f–king love the drama of all of it, but now I'm a mum I only have so much head space. I've got to clear a lot of stuff the f–k out, which is really therapeutic, 'cause I can really hold a grudge. Life is so much easier when you don't hoard your past."

She doesn't want to make '21' again: "I was very conscious not to make 21 again. I definitely wasn't going to write a heartbreak record 'cause I'm not heartbroken, but I probably won't be able to better the one I did, so what's the point? Bit cliché, innit? Also, how I felt when I wrote 21, it ain't worth feeling like that again. I was very sad and very lonely. Regardless of being a mum or a girlfriend, I didn't want to feel like that again."

Being a mum: "It's f–king hard. I thought it would be easy. 'Everyone f–king does it, how hard can it be?' Ohhhhh… I had no idea. It is hard but it's phenomenal. It's the greatest thing I ever did. He makes me be a dickhead, and he makes me feel young and there's nothing more grounding than a kid kicking off and refusing to do what you're asking of them. It used to be that my own world revolved around me, but now it has to revolve around him."

She's all about living in England: "When I'm away, I really, really miss my life at home. The way that I feel when I'm not in England, is… desperation. I can't breathe anywhere else." Why? "I dunno. I'm so attached to my whole life here. I get worked up that I'm missing out on things. So Hello is about wanting to be at home and wanting to reach out to everyone I've ever hurt – including myself – and apologise for it… I feel like everyone thinks I'm so far away and I'm not. Everyone thinks I live in f–king America, I don't. Sometimes I think people worry about chatting to me, that I've changed. But I like to think I haven't. I don't feel like I have."

Why she didn't promote "Skyfall" that much: "I gave birth a few nights before the Skyfall premiere, that's why I didn't do anything for it. He was about to drop out my fanny at, like, any moment."

Pop culture stuff: She's not on Facebook and doesn't do Netflix or podcasts, but she's obsessed with MTV's Teen Mom, the Walking Dead and American Horror Story.

Does she dislike fame? "I'm just frightened of it, you know? Frightened of it destroying me and it ruining me, and me getting lost and turning into some of the people that I love with my whole musical heart. I get frightened. And I get frightened for the people that I love, feeling like they've lost me… It's a bit toxic, fame. I've got enough toxins in me body, I don't need any of that! It's definitely harder to avoid it than it is to give into it. I think most people tend to give into it because it is easier, but I just can't. I'm uncomfortable with giving into that kind of thing. Me being photographed in Waitrose is being famous for no reason and that is something that I am not up for and I will not stand for, for myself." She avoids pap hot-spots like Bond Street and Soho. "It's not me trying to be like f–king anti-famous c-nt-y, I just want to have a real life so I can write records. No one wants to listen to a record from someone that's lost touch with reality. So I live a low-key life for my fans."
There's a lengthy conversation about Amy Winehouse and how much Adele loved Amy from a distance. They barely knew each other in real life, but Adele talks openly about what Amy's music meant to her. I get the feeling that Adele uses Amy as a personal cautionary tale too – as in, this might happen to me if I lose the thread. This might happen to me if I don't stay grounded, if I don't focus on my family and the music. Anyway, great read.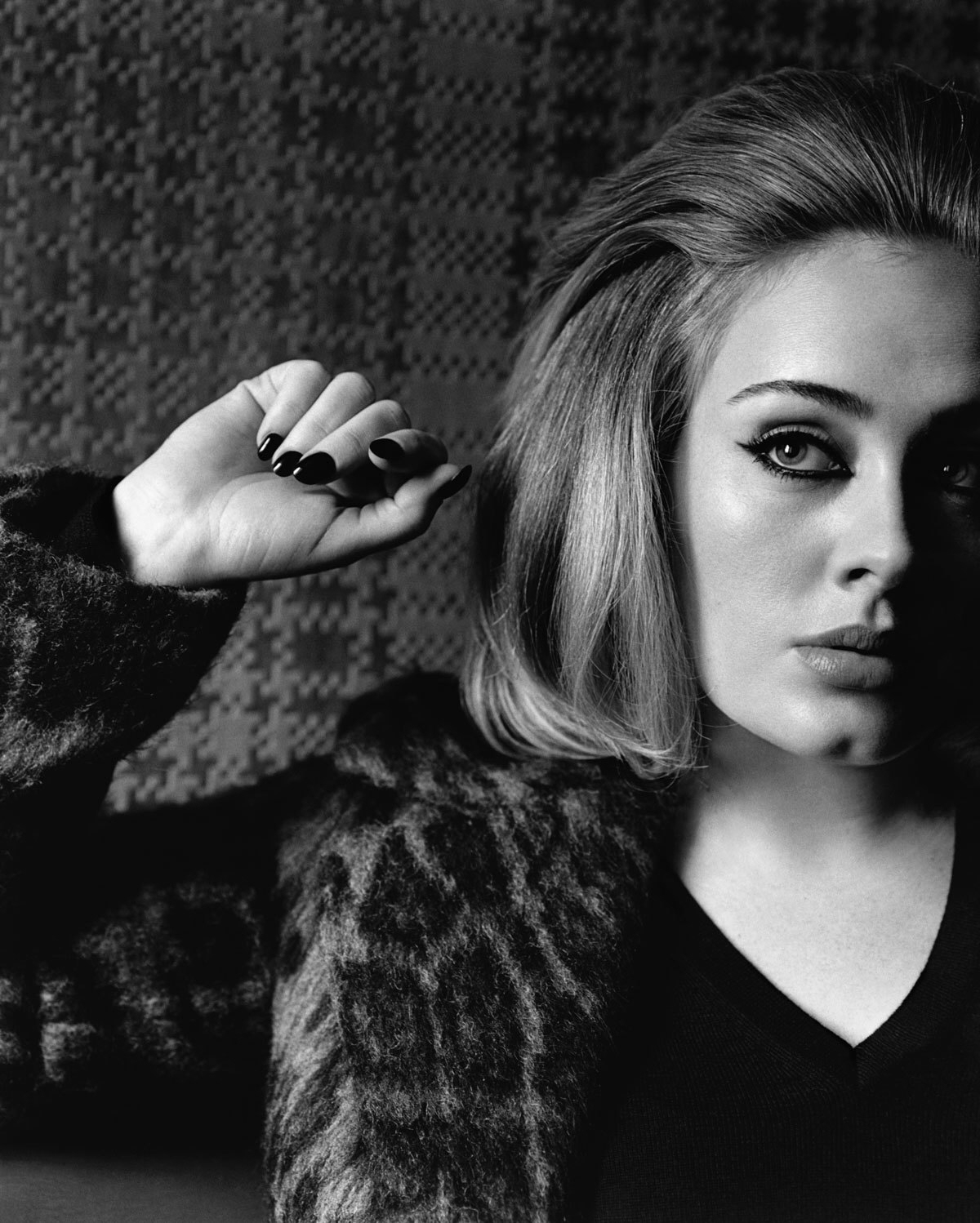 Photos courtesy of i-D Magazine, Fame/Flynet.