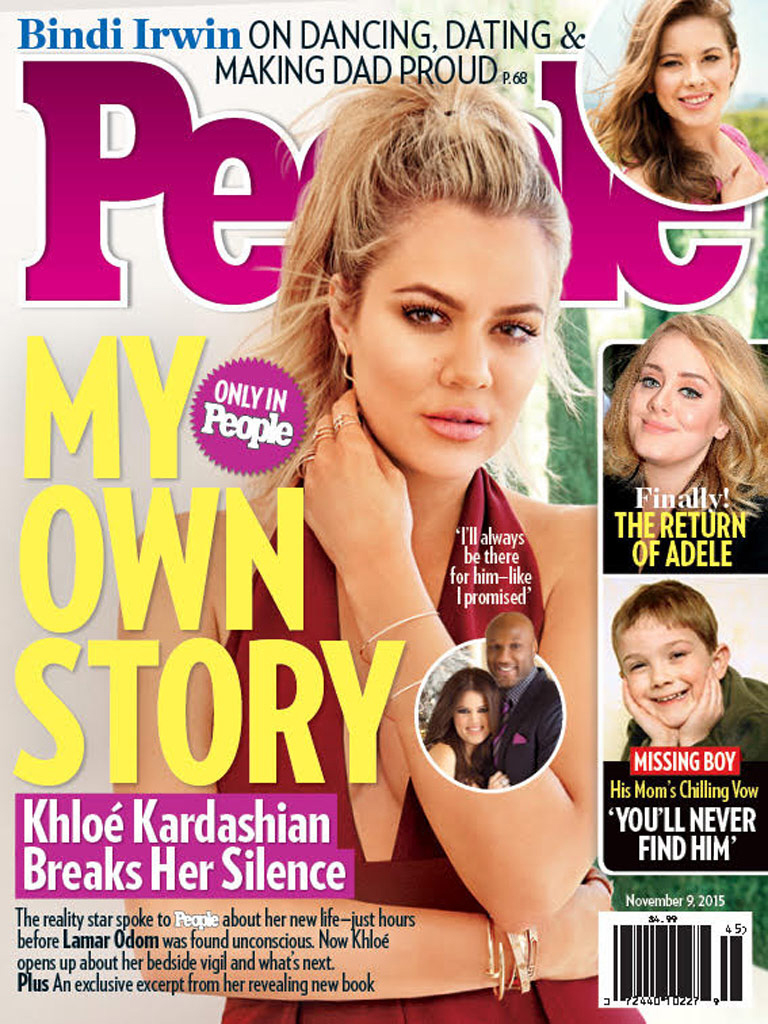 I feel a wave of conspiracies and hate coming towards Khloe Kardashian at this very moment. For what it's worth, even if her name wasn't "Kardashian," this is exactly the kind of story People Magazine loves for their cover stories. It's actually an old-school choice for a cover story. The estranged wife setting aside the divorce filing so she can take care of her husband during a life-threatening medical emergency? People Mag will always be into that kind of thing. That being said, I do sort of side-eye Khloe for giving People Magazine an exclusive interview. Khloe is making Lamar's drama all about Khloe.
As Lamar Odom continues to recover following his Oct. 13 hospitalization, Khloé Kardashian has been a constant presence by his side, and she is speaking out for the first time. When she received the shocking news that day, "All I knew was I had to get there," Kardashian says exclusively in this week's issue of PEOPLE. "I had to get to him and make sure he was okay. I hate that he was in that situation. I wouldn't want anybody in that situation, especially someone I love and care about."

Despite calling off their divorce, Kardashian, 31, says she is not getting back together with 35-year-old Odom. Though she remains loyal to the vows she once took, Kardashian says, "There are too many other important things, too many medical things. It's not even in our brains thinking about us as a couple or having a relationship right now."

"I loved him always, and I will always love him," she says. "I don't believe love is fickle. I believe when you love someone, you are allowed to love from afar. You don't have to be with that person in order to love him."

Now, the Keeping up with the Kardashians star remains cautiously optimistic about Odom's condition. "The fact that he woke up was definitely a sigh of relief for everybody," she says. "Every hour is different. It goes up and it goes down but he's awake. He's alive and that's all I wanted, was for him to be okay."

And Kardashian's devotion is unwavering, despite an uncertain future. "There is a very long road ahead of [Lamar]," she says. "He has to walk that road by himself, and, most importantly, he has to want to walk that road. I will be there supporting him every step of the way."
I think it bugged Khloe that people were like "girl, you're so dumb if you think you can rebuild your marriage right at this very moment." She withdrew the divorce papers because she wanted to take care of Lamar, because she wanted to make medical decisions for him. Which is basically what she's saying – she's not thinking about the marriage or her relationship with Lamar. She is just focused on his health. But… she still found time to talk to People. You know what though? This People cover might have been pre-arranged, but the original intent was for Khloe to promote her book. Khloe might have worked with People to salvage the cover, but they decided to scrap the conversation about the book.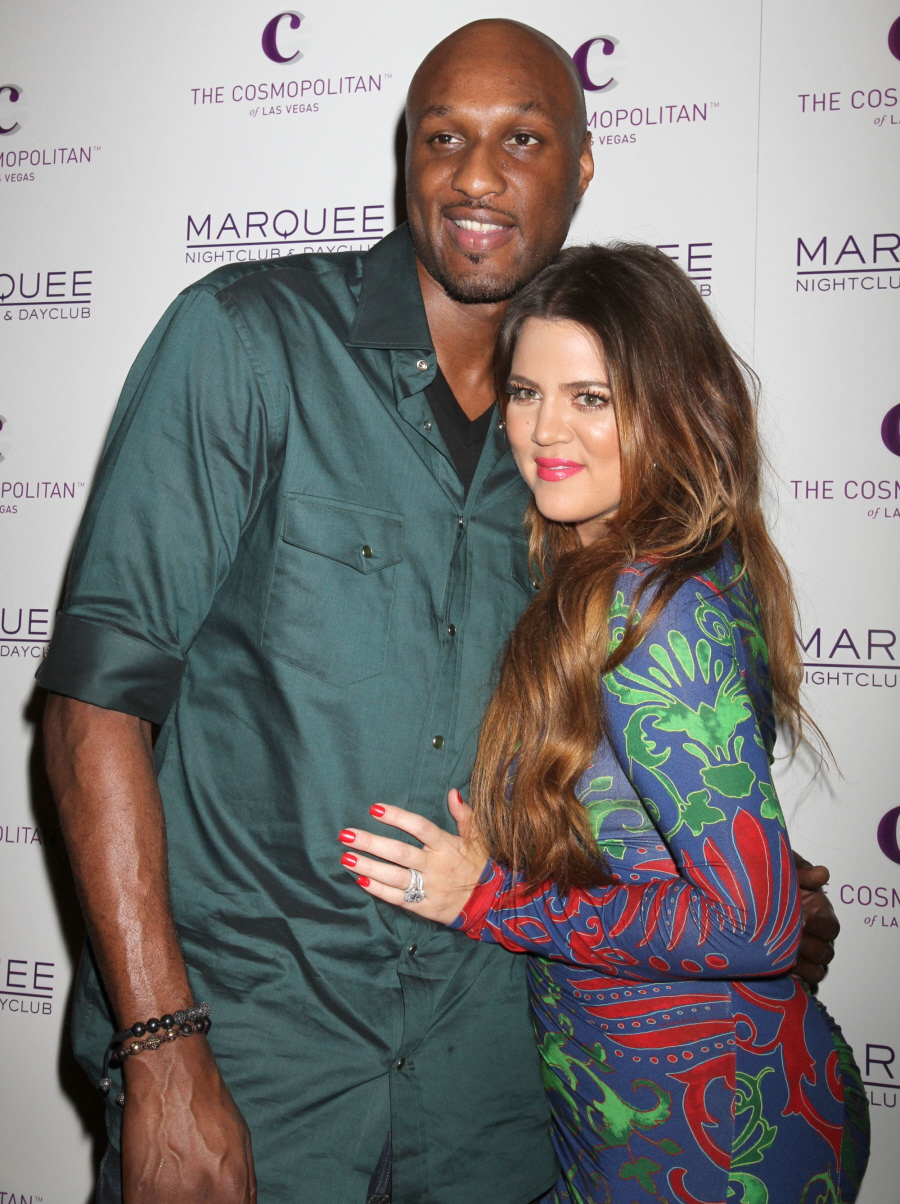 Photos courtesy of WENN, People Magazine.