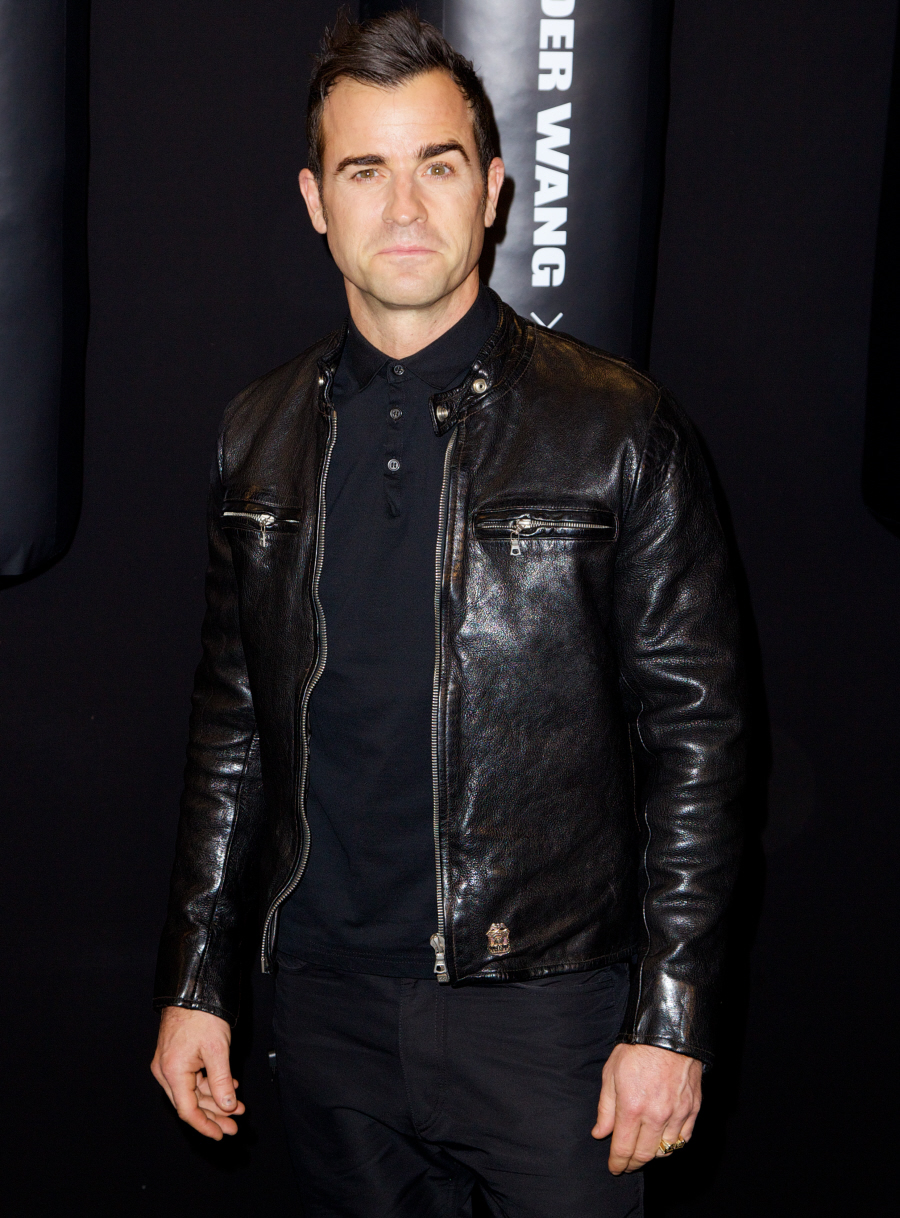 I mentioned in a previous post that I finally got around to reading The Girl on the Train, or "this year's Gone Girl," which is how the book is being sold – as the must-read book of the year, the mystery wrapped in an enigma, with a film adaptation coming soon. I flat-out loved Gone Girl and I still think Gillian Flynn is one of the best mass-market fiction writers to come out in the past decade. While I enjoyed The Girl on the Train, I figured out the central mystery pretty quickly and I still kept reading because it was a pretty easy book to get through in one sitting.
The book has five central characters and since the film adaptation will begin soon (the film has been set for an October 2016 release), people have been having fun with the casting choices/rumors. Emily Blunt locked down the central role, Rachel, very early on, although I said recently that I could totally see Jennifer Aniston play that kind of boozy mess. Rebecca Ferguson will play Anna, the second wife of Tom (Rachel was Tom's first wife). I think Jared Leto has been cast as Meghan's husband, and the Meghan role has gone to Haley Bennett, whom I do not know whatsoever. The Tom role is important, as he's seen from several characters' perspectives and he drives a good part of the narrative. It was said that Chris Evans was in serious talks to play Tom, but now Evans is out. And… Justin Theroux is in?
The Girl on the Train, DreamWorks' adaptation of the hit book, is adding Justin Theroux to the cast. The actor is in negotiations to step into the suit that was to be worn by Chris Evans, whose deal never took due to a scheduling issue.

Emily Blunt, Rebecca Ferguson, Jared Leto, Haley Bennett and Edgar Ramirez are all attached to the film. Blunt plays a troubled woman (an alcoholic whose husband left her for his mistress) who becomes fascinated by a seemingly perfect couple whose home she passes while riding the train. But after she thinks she witnesses a murder, she begins to realize that she may have been involved in the crime. Theroux will play Tom, the woman's ex-husband.

Paula Hawkins' best-seller hit shelves in January 2015 and had sold more than 3 million copies in the U.S. alone by August.
I'm honestly not trying to spoil the book for anyone, and I hope no one else spoils it in the comments! But I have to say… I think Justin Theroux could do some very interesting things with this role. I don't hate this casting rumor at all. Justin does have the intelligence and the potential for smarminess to pull off the role.
It always seemed like one of the reasons why Justin got with the Jennifer Aniston Program was because he was ready to become a star/celebrity. He switched over his representation to CAA (Aniston's agency) and they tried to bill him as some super-cool, avant-garde actor's actor. When the movie roles didn't come, he ended up on The Leftovers and he seems fine with that. But taking this role in what could be a major film… it will take him next-level.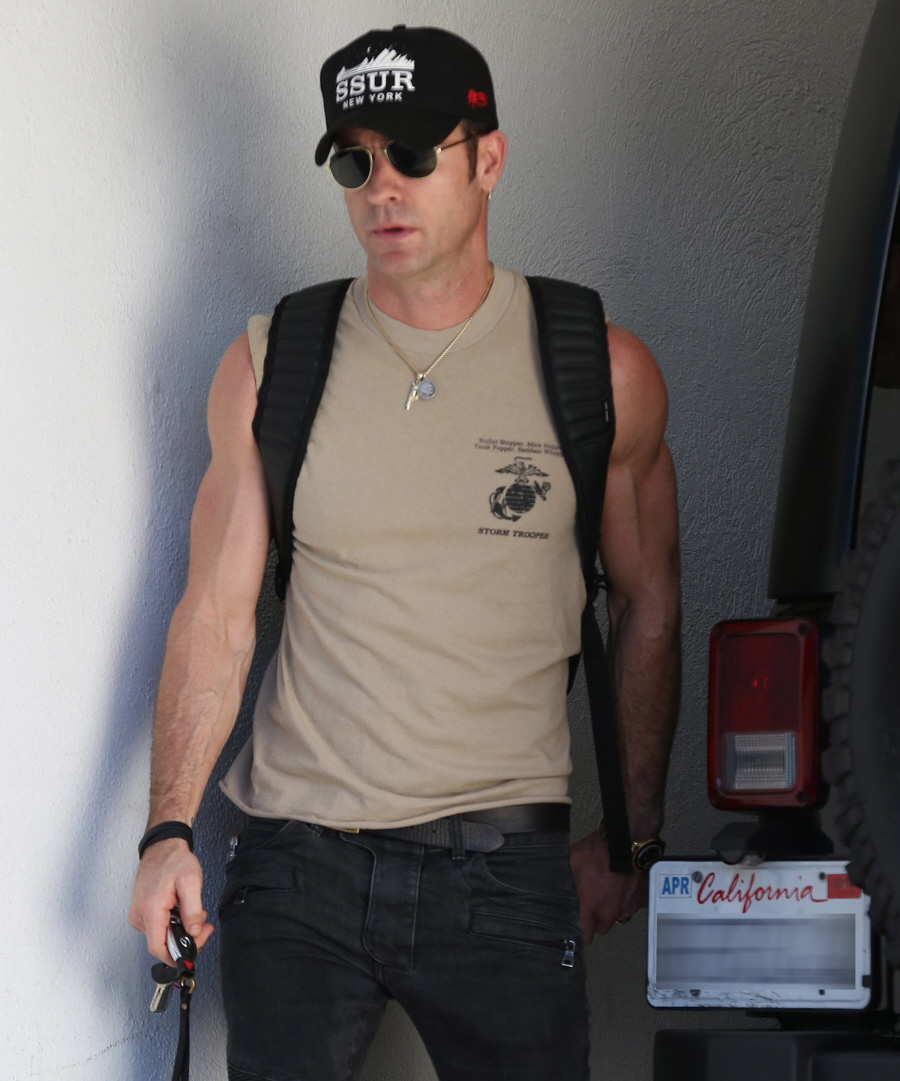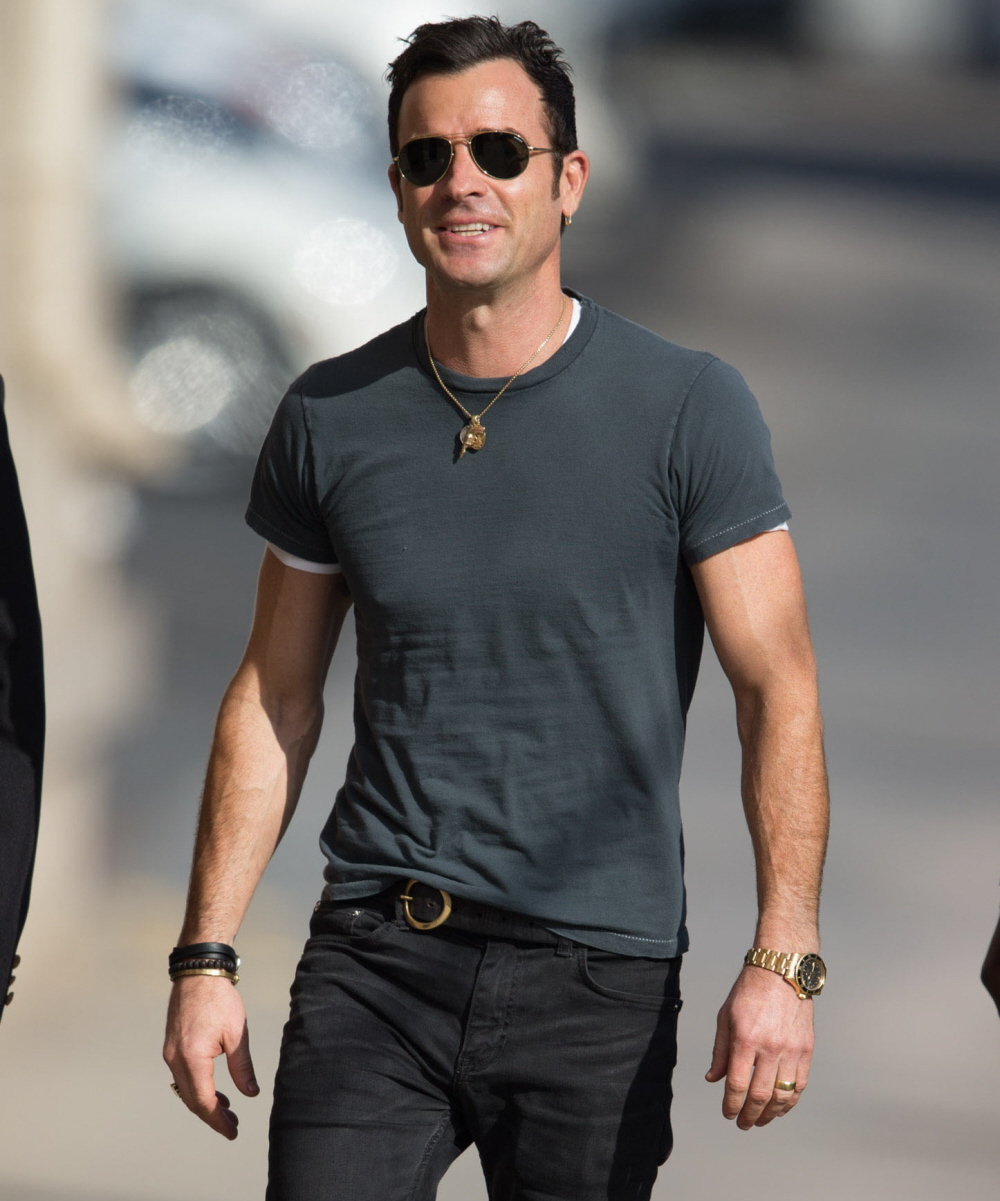 Photos courtesy of WENN, Fame/Flynet.