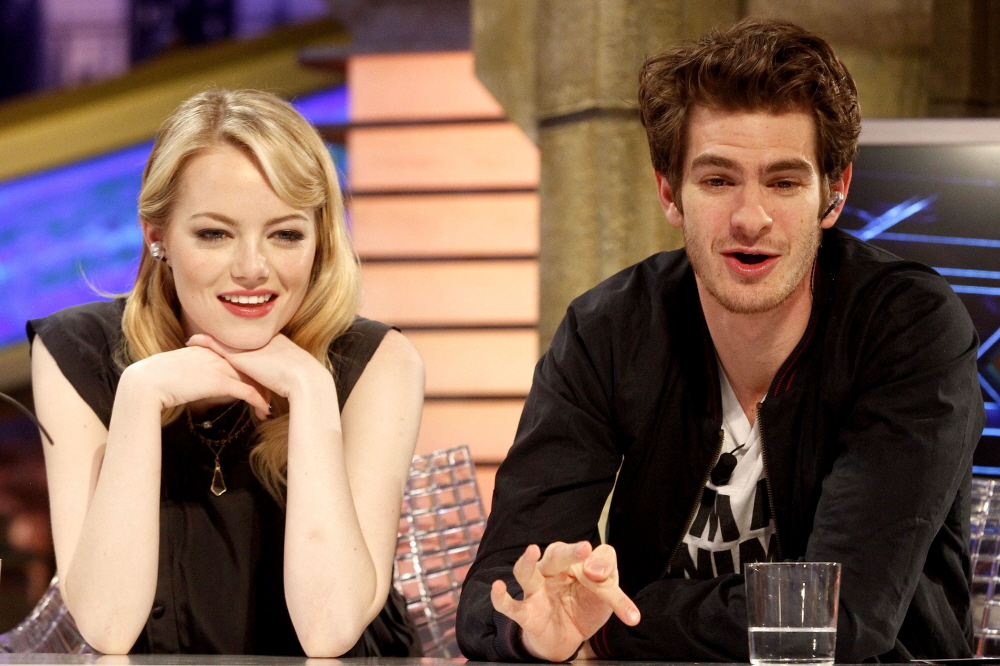 Well, it looks like that exclusive reporting from Australia's KIIS radio station was right on the money. KIIS reported that Andrew Garfield has been in Sydney, working on a Mel Gibson-directed WWII film. Mel and Andrew went out drinking and Andrew was getting friendly with a random blonde. When some bystander was like "Dude, where's your girlfriend?" Andrew was all, "Dude, we broke up." Andrew and Emma Stone have been dating for four years, although I really believed they took a break earlier this year, around March-April. Andrew came back to town, they got back together, went on a few pap strolls and then they broke up for real towards the end of the summer. As in, Andrew and Emma were part of The Summer of Splits and we're only learning of it now.
It's over — for good this time. Emma Stone and Andrew Garfield have split after four years together, a source confirms to Us Weekly. The now exes, who took a break this past April, called it quits "a couple of months ago."

"They still have a lot of love for one another and they are on good terms with each another and remain close," the insider tells Us of the Amazing Spider-Man costars. "It just wasn't working."

Stone and Garfield took a brief break from their romance earlier this year after they had been fighting a lot, another source told Us at the time, explaining that Garfield's Martin Scorsese flick Silence was keeping him particularly busy filming in Taiwan at the time. Weeks later in May, however, the two reunited and were spotted holding hands and eating pancakes together.
People Magazine confirms the split as well, with sources saying that they broke up "a few months ago." A source tells People, "There was no drama, they've been apart while working. They still care about each other. They still have love for one another. They are on good terms with each other and remain close." NO DRAMA? How could there be no drama? We're talking about Andrew Garfield, the most morose and sensitive boy in the world. Of course there were tears, long-winded speeches about authenticity and privilege and, yes, drama.
Anyway, I can't wait for the die-hard Emdrew stans to pitch their hissy fits about this. Those stans exist and they were SO mad that outlets reported on Emma and Andrew's "break" earlier this year. Who will Emma date now? She has a lot of options, I think. But… it's not like Emma is one of those women who can't be alone. I suspect Emma will take some time and just be by herself before she jumps into something new.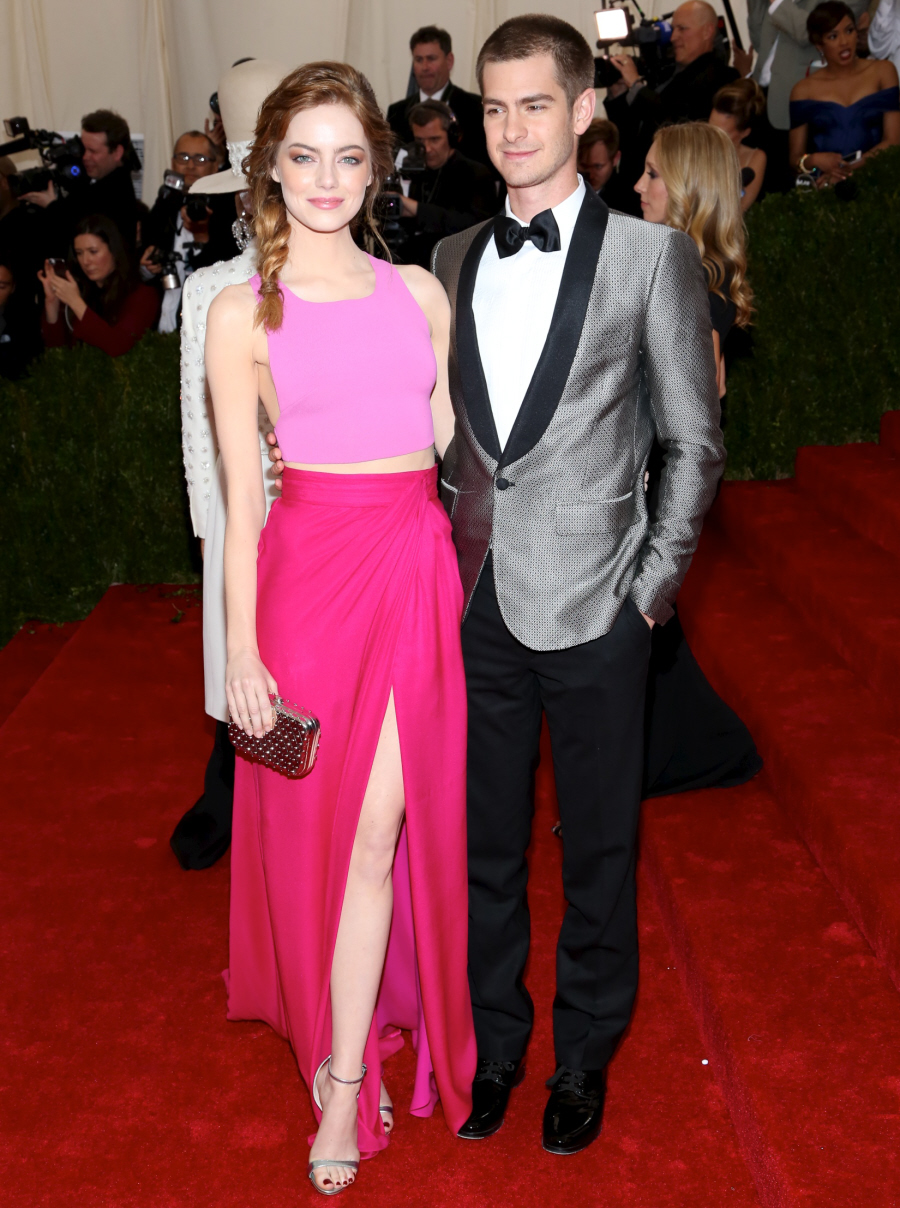 Photos courtesy of WENN.