Some of you might have missed the story last week, but two weekends ago, Quentin Tarantino attended two rallies on behalf of Rise Up October, a movement associated with Black Lives Matter. The rallies were being held to draw attention to police violence against African-Americans. I didn't know Tarantino had strong feelings about Black Lives Matter in particular, but he made some impassioned speeches about police violence and at one point, Tarantino said "If it was being dealt with, then these murdering cops would be in jail or at least be facing charges" and "When I see murders, I do not stand by … I have to call a murder a murder, and I have to call the murderers the murderers." Some people (the NYPD police union) believed that Tarantino was saying that all cops are "murderers" which… not really. There was a context to what he was saying, especially considering he was standing in front of photos of African-Americans who have been killed by police officers.
In any case, the NYPD police union has called for a boycott of Tarantino's new film, The Hateful Eight. Some people believe that police departments and police unions around the country will follow suit. That conservative film critic, Steve Nolte, even name-checked Tarantino as someone who is "bubble-dumb" and alienating conservative audiences, because I guess Nolte believes that conservatives are all for police officers assaulting, harassing, over-criminalizing and yes, murdering African-Americans? So now it's a thing. And Harvey Weinstein is trying to get Tarantino to shut up.
Harvey Weinstein is said to be furious at Quentin Tarantino for going to an anti-police rally on Oct. 24 and calling cops "murderers." With police groups now calling for a boycott of the director's "The Hateful Eight," sources say Weinstein wants Tarantino to apologize, or at least walk back his comments.

"The last thing Harvey needs is a boycott that will scare off Oscar voters and hurt the box office," said one insider.

The movie is set to open on Christmas Day, just in time to qualify for the Academy Awards. The politically active Weinstein, a staunch Democrat, has produced many of Tarantino's movies since "Pulp Fiction" in 1994, and Weinstein has referred to his distribution company Miramax as "the house that Quentin built." Weinstein was said to be considering conciliatory moves, such as special screenings of "The Hateful Eight" for police officers and their families.

"Harvey is desperate to find a solution," said my source. "He's angry that Tarantino needlessly created a controversy that has nothing to do with the movie. It's so pointless and unnecessary." And bad for business.

But a source close to Weinstein told me, "They've been friends forever. He knows Quentin is passionate and will speak for himself." But the backlash continues to grow.
It wouldn't surprise me if both of those things were true, that Weinstein likes Tarantino and wants to protect him, AND that Weinstein is trying to figure out how to do some damage-control on Tarantino's behalf. I don't really think Tarantino needs to apologize for anything he's said, but I wouldn't be surprised if Tarantino listened to Weinstein and offered some kind of clarification in a future interview. And I'm sure that clarification will garner even more headlines, and what do you know? More free publicity.
Here are some photos of Harvey and his wife Georgina Chapman trick-or-treating with their kids in NYC on Halloween.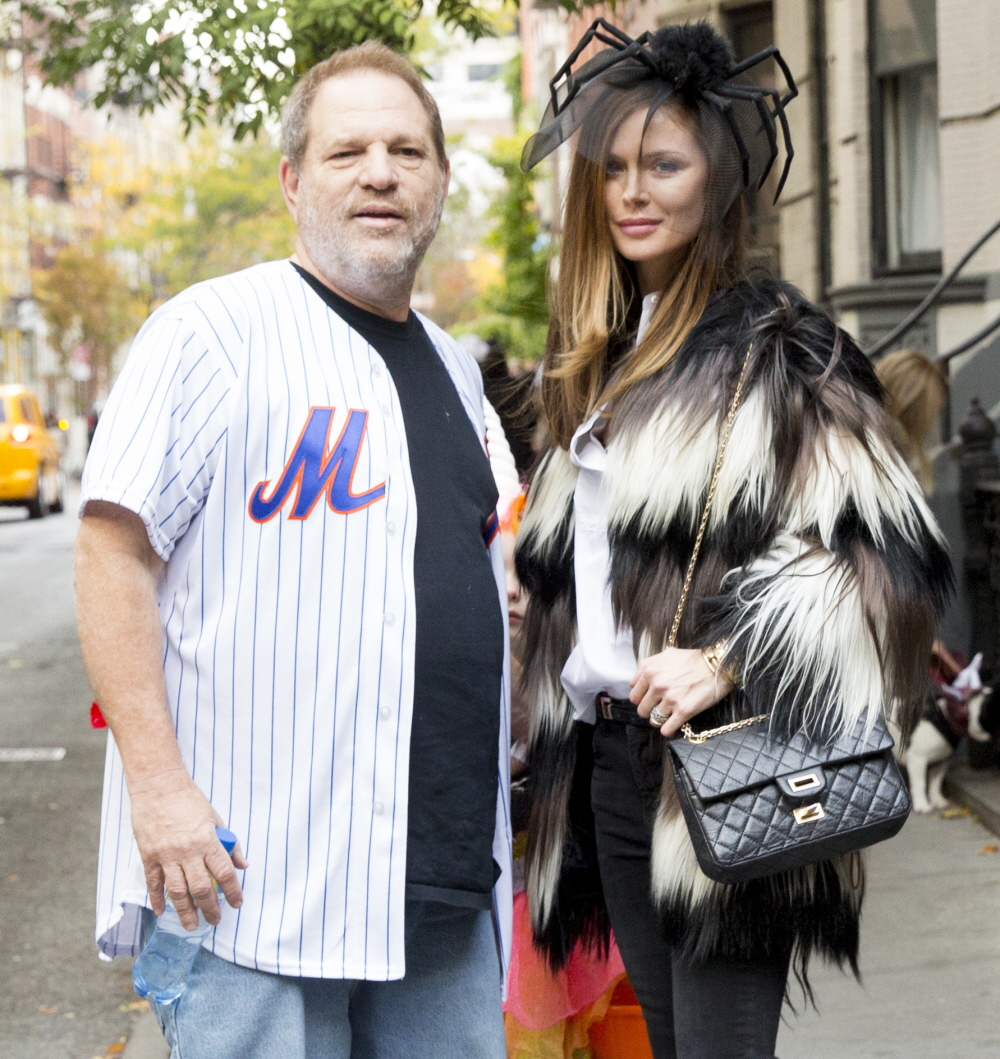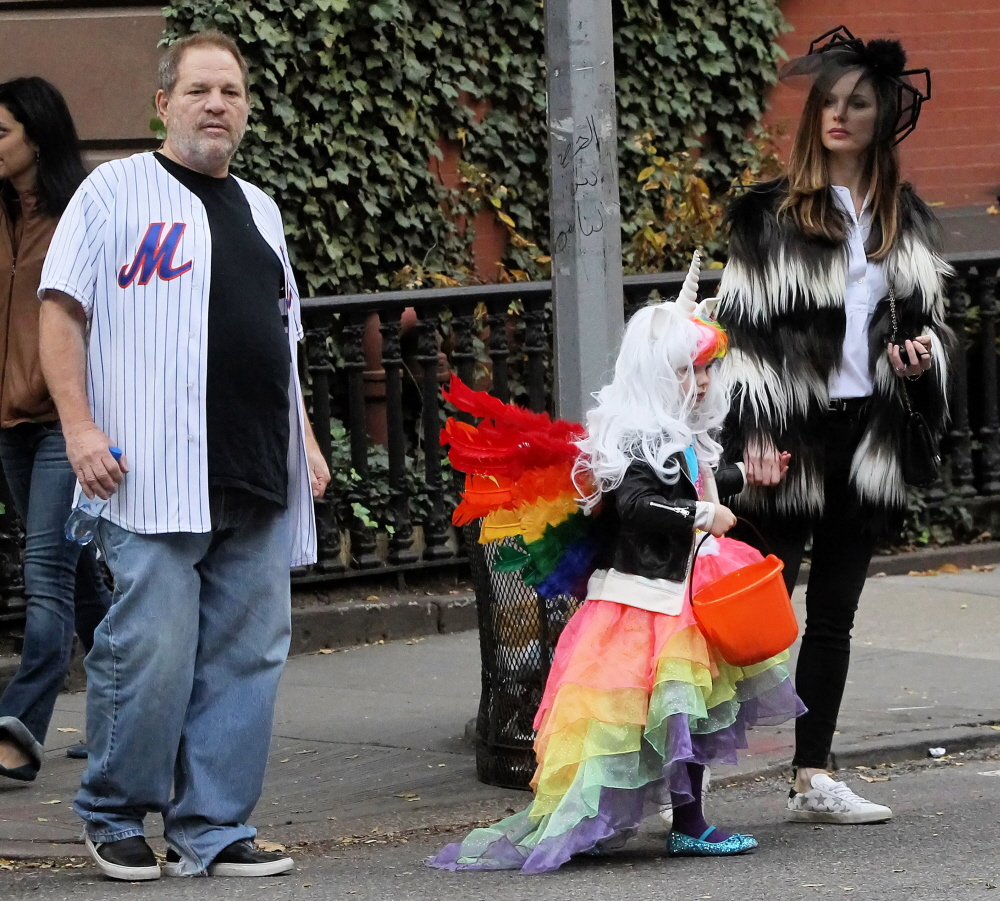 Photos courtesy of Getty, Fame/Flynet and WENN.