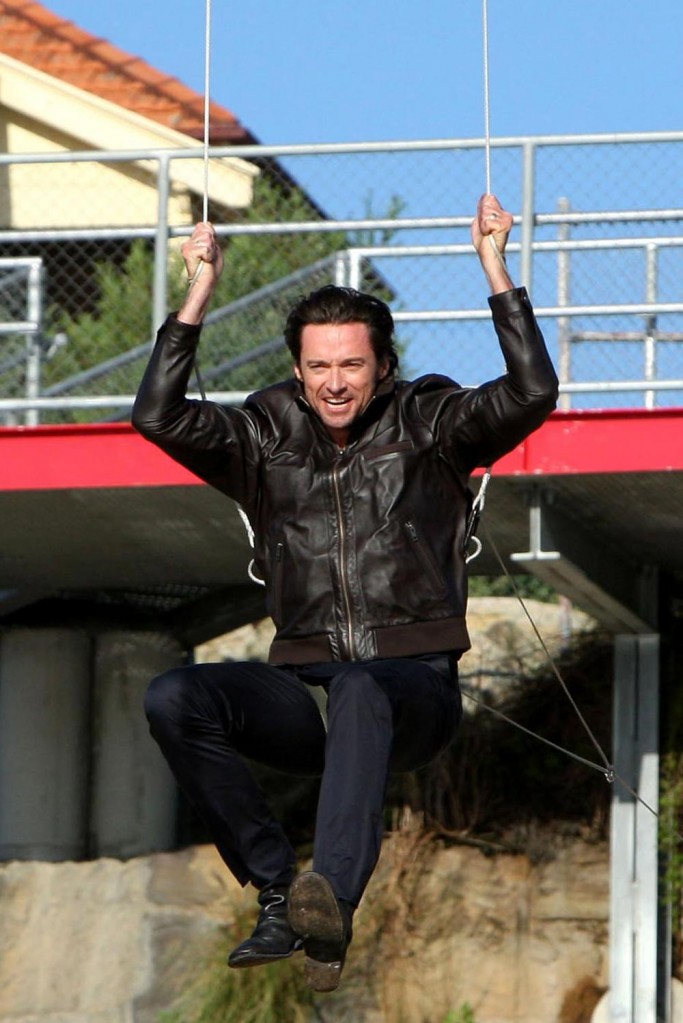 Hugh Jackman's much-anticipated action film Wolverine is due for release on May 1. The film is still undergoing editing and isn't ready yet for viewing, but someone managed to get their hands on a copy and put it online in unfinished condition. Fox News entertainment columnist Roger Friedman brought attention to this by positively reviewing the illegal version in his now-canceled column Fox411, saying how easy it was to obtain along with other pirated media online. Friedman's review was swiftly removed and he was canned by Fox, which counts Wolverine's distribution company, 20th Century Fox, among its sister companies.
Jackman has addressed the illegal distribution of his upcoming film and expresses remorse that people are seeing a version that's not ready. He likens it to "a Ferrari without a paint job.":
"It's a serious crime and there's no doubt it's very disappointing – I was heartbroken by it," Hugh Jackman said Wednesday about last week's Internet leak of a work print of his X-Men Origins: Wolverine. "Obviously people are seeing an unfinished film. It's like a Ferrari without a paint job."

While Wolverine is set for official release on May 1, its studio, 20th Century Fox, says the FBI and the Motion Picture Association of America were investigating who might have pirated it and have promised to prosecute the culprits.

As part of a world tour to promote the movie, Jackman, 40, previewed about 20 minutes to about 600 fans in Sydney, Australia, and said he didn't think the Web leak would harm eventual cinema attendance, the Associated Press reports. The star made his entrance from a helicopter – and then to the ground on an aerial wire.
[From People]
Jackman is probably right and this film is likely to be a blockbuster no matter what, but it's got to be frustrating to all of the people involved to have their hard work put out there before it's complete. You often hear about the monetary cost of pirating but there is also all that effort people put into it, which can seem in vain when a movie gets out before it's complete. Still you understand the primal urge to see this film before it's out – it has Hugh Jackman and Liev Schreiber in it! That's just too much hotness at once. The movie-going public is bound to agree.
Here's the trailer for X-Men Origins: Wolverine:

Hugh Jackman is shown promoting Wolverine in Sydney today. Credit: Carlos Costas, PacificCoastNewsOnline.com