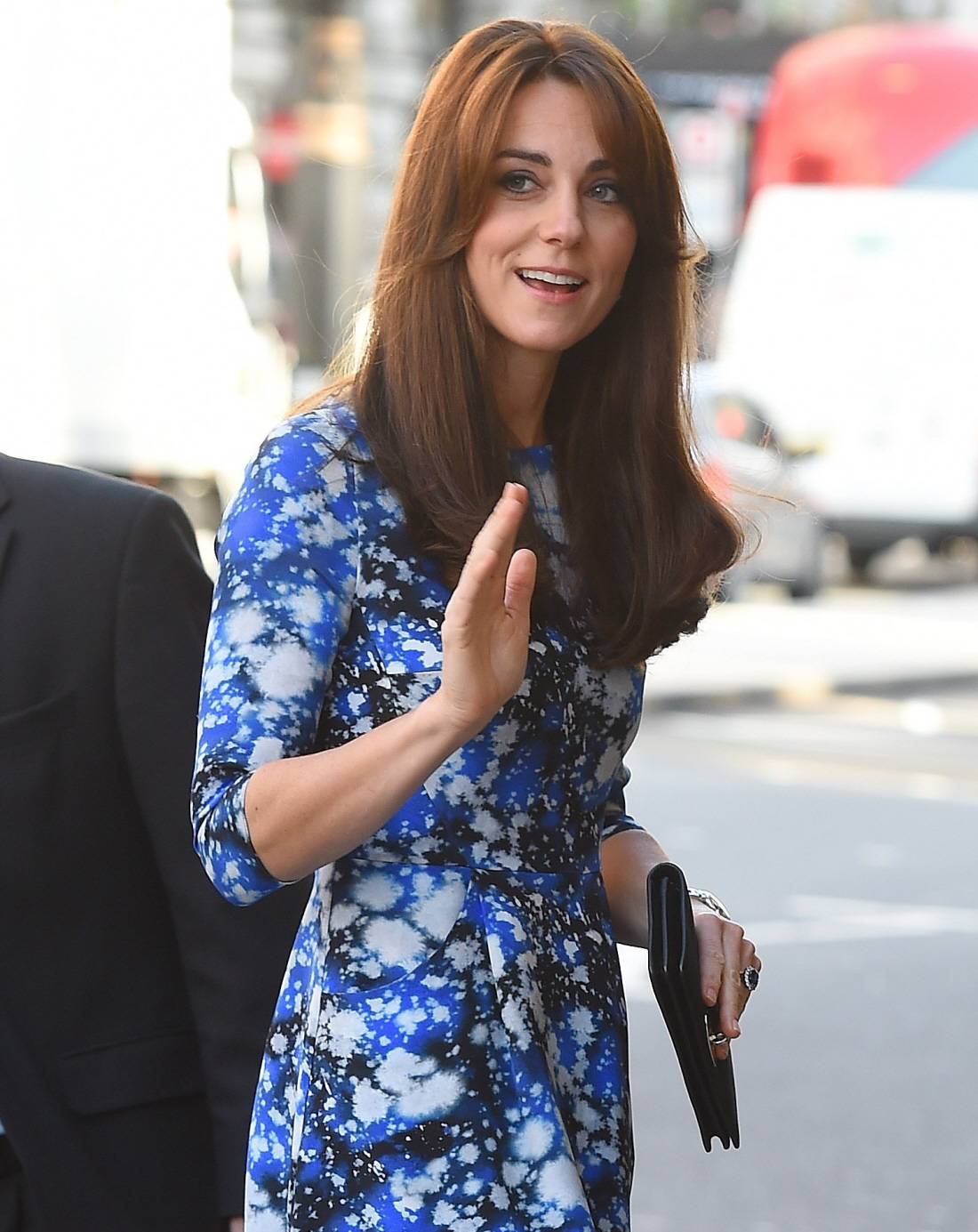 The Duchess of Cambridge isn't much for public speaking. We learned that the hard way, because the very, very few public speeches she's made have been… um, bad. Hair-tossing, fidgeting, staring blankly at her notes for seconds, no eye contact with the audience, awkward silences, etc. Not everyone is cut out for public speaking, but it's the kind of thing you can practice and rehearse, especially if your job requires smart media relations and the ability to communicate, which is exactly what royals are supposed to do. Even if Kate still struggled with making public speeches, the answer would then be "just do a few one-on-one TV interviews." William and Harry do TV interviews several times a year, but not Kate. Well, anyway, The Daily Beast's royal gossip guy has an interesting piece about Kate and how silent she is.
Kate Middleton has a fear of public speaking, sources say, which may go some way to explain why she has not made so much as a squeak in public since the birth of her baby daughter Charlotte in May this year. Despite being an excellent communicator in private, she is reluctant to put herself forward for more public speaking or interviews, and the palace, wisely knowing the game they are playing is very, very long, are not pushing her to do so.

Kate herself actually confessed, "I find giving speeches nerve-wracking" to a guest who attended her first ever public speech, at a children's hospice in 2012. That first speech of her princess-hood was not made for almost a year after her wedding, a delay that was widely attributed to her nerves. And it seems that the passage of time has not eased her anxiety, despite access to the finest media trainers money can buy.

Oddly, Prince Harry also shares Kate's fear of public speaking, a secret he revealed in support of World AIDS Day last year. Kate was not always a shy and retiring type, and does not appear to have suffered stage fright as a kid. She starred in a prep school production of My Fair Lady when she was 12 and famously won the attentions of Prince William when she walked—in a negligee—in a University fashion show. But since becoming a princess of the United Kingdom, Kate has not engaged much with the media-facing side of the job.

Hard as it is may be to believe, given her media ubiquity, Kate has done just one in-depth television interview in her life—and that was shortly after she and William got engaged back in 2011. Watching this video four years later the first thing one notices is how remarkably posh Kate's voice is. Weirdly, it's slightly posher than William's. But watching that cosy chat with the hindsight of a few years, it's also noticeable how open Kate is. One might have expected, on the basis of that interview, that Kate would regularly be speaking to the media, but it's been a long time now since we heard Kate talk in public at any length.

Even public speeches on behalf of her charitable causes have been few and far between–and have often seemed painful for her to deliver. There has been nothing from Kate compared to the kinds of interviews that William and Harry have done in recent years, being interviewed at length about their life and causes. Even the Queen has been more forthcoming than Kate on camera.

But who can blame her? Friends of Kate have always said that she is nervous about public speaking, notwithstanding her early dramatic career, and the truth is, she is not exactly a natural at it. After her visible nerves during the 2012 hospice speech, another public speech did not follow until almost a year later, when in April 2013, she recorded a message at Clarence House in support of Children's Hospice Week. Her delivery was stilted and at times a little wooden.

However, her nerves were most evident when she made a brief speech at the National Portrait Gallery in 2014, and repeatedly stumbled on different words, before ending with a hastily garbled 'sorry about that' as she crumbled into embarrassed laughter and fled the podium.

Part of the problem is that Kensington Palace has a strict policy of not allowing anything other than broadcast interviews (to prevent misinterpretations). A few broadsheet interviews with friendly outlets might just go a long way to easing her nerves. In the meantime, we will just have to continue to wait, with baited breath, for the day when Kate actually speaks.
The fact that she was happy enough to perform on stage as a kid, and model lingerie as a college student, and sit down for an engagement-announcement interview shows that she's quite comfortable in the spotlight, I think. She fine with being photographed, she's fine with being seen, she's fine with being a public figure (perhaps there's even an exhibitionist streak in Kate). It's just the "making speeches" part of her job (and actually showing up for work events, but that's another discussion entirely). I still think it's something she could easily master if only she put some effort into it. Practice, be familiar with the words of your speech, rehearse your speech in front of your communications people, and yes, maybe hire a professional to help. In the meantime, spare us the PR puff pieces about how Kate does "more" than just smile & nod at these events.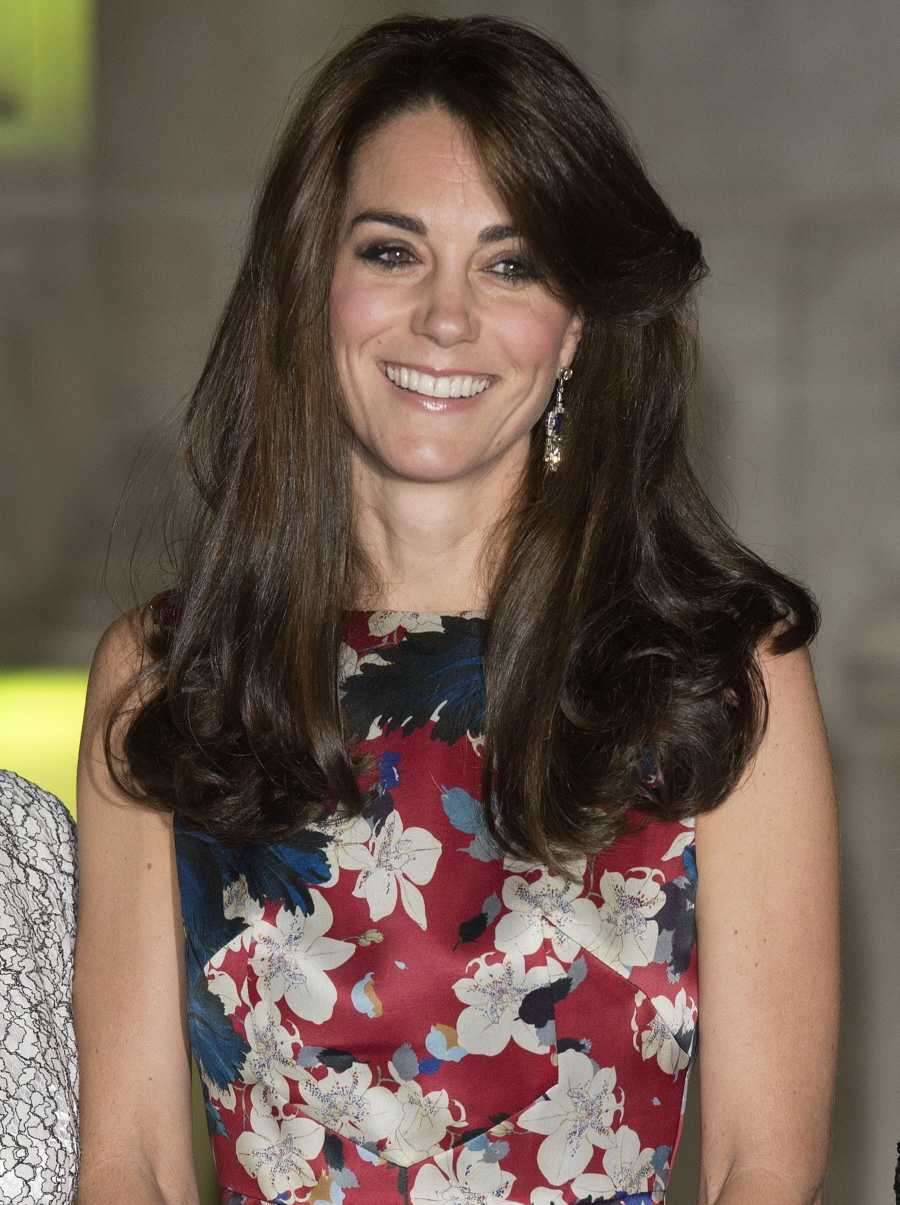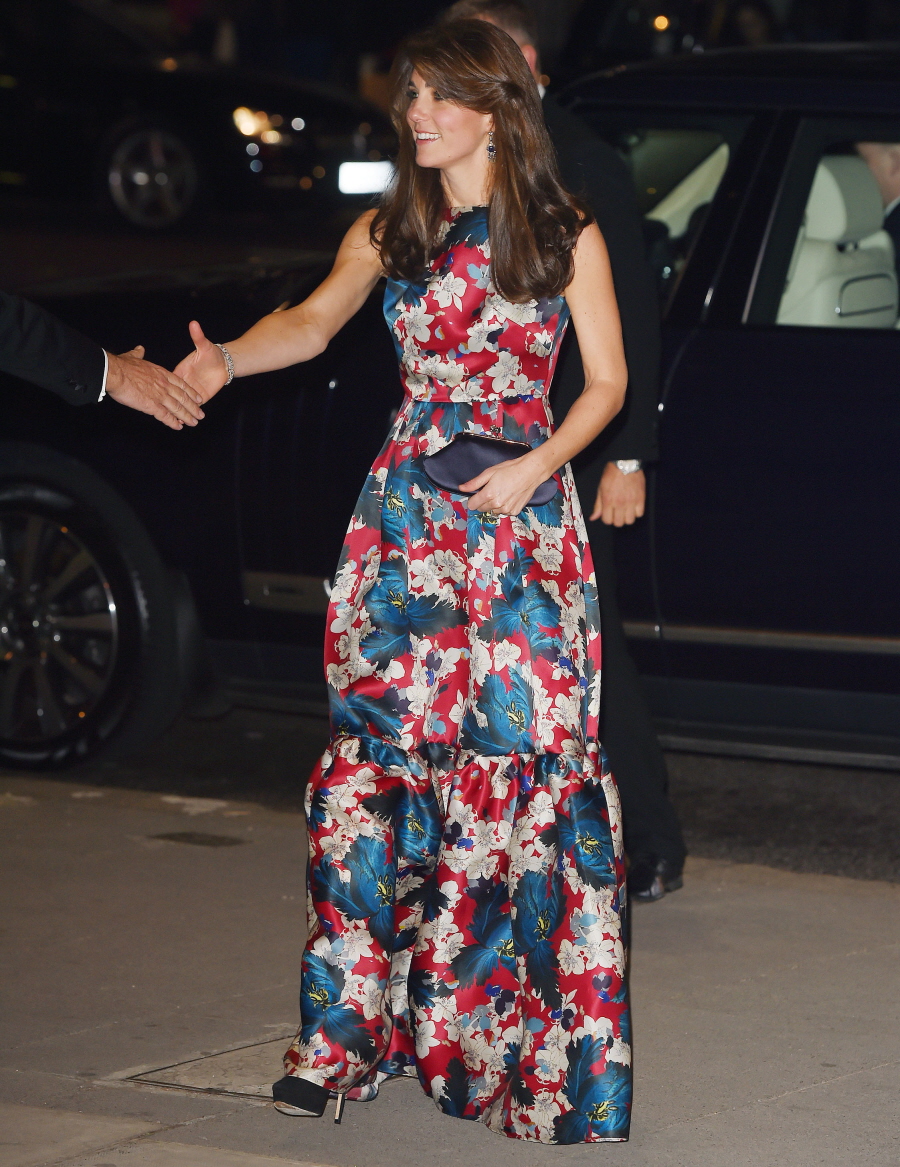 Photos courtesy of Fame/Flynet.