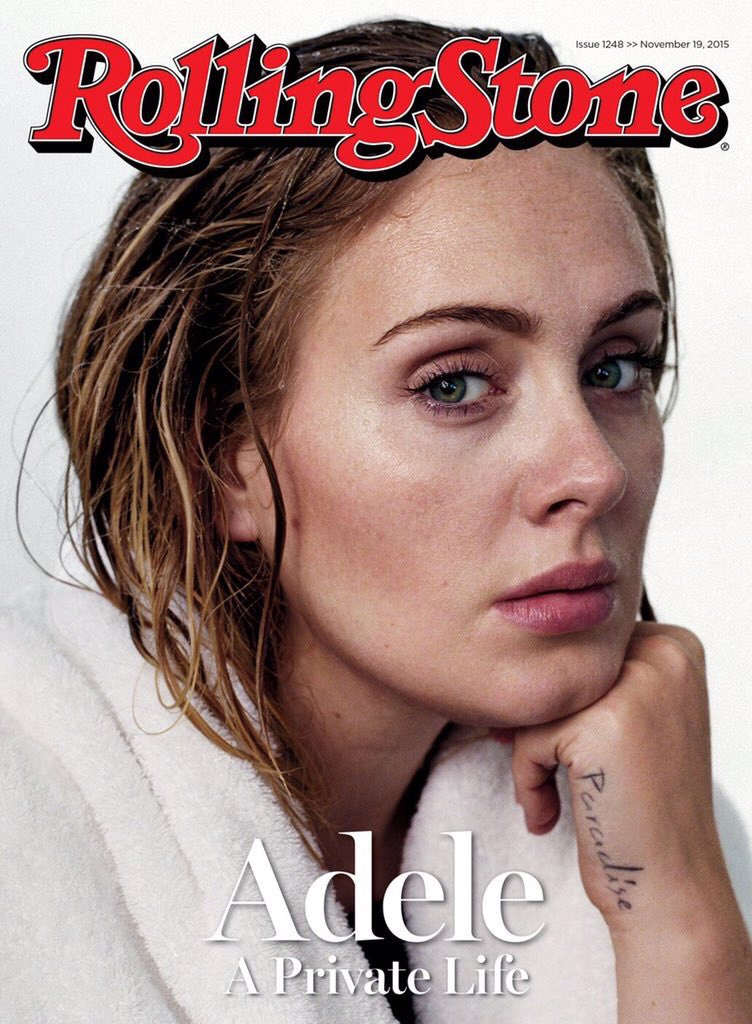 Adele covers the new issue of Rolling Stone and RS has already released the full interview –go here to read. If you read Adele's I-D interview last week, much of her current frame of mind is familiar to you. She's in a different place right now, she's more content, becoming a mother changed her in profound ways, but unexpectedly, and she found she was more eager to go back to work after becoming a mom. She's proud of her accomplishments, she's proud of her music, and while she seemingly takes a few swipes at a few artists here and there, she's not into the whole Mean Girl thing. Some highlights:
Her hobby: "My career's not my life. It's my hobby."

Her man, Simon Konecki: "He's so supportive. And that takes a very big man, because I'm very successful at what I do. My last boyfriend was uncomfortable with how successful I was, and the fact that he had to share me with lots of people. I have said a million times I'm not married and everyone still says we are. But, yeah, we're still together. We haven't broken up. We've never broken up. We've been together. We just haven't felt the need to get married. We've got a kid together. I feel like that's a big enough commitment."

She has quit smoking: "I absolutely loved it, but it's not that f–king cool when I'm dying from a smoking-related illness and my kid is, like, devastated."

She goes to the gym: "I mainly moan. I'm not, like, skipping to the f–king gym. I don't enjoy it. I do like doing weights. I don't like looking in the mirror. Blood vessels burst on my face really easily, so I'm so conscious when I'm lifting weights not to let them burst in my face. And if I don't tour, you'll catch me back down at the Chinese!"

When asked about her "squad": "I've heard about a squad," she says with an amused snort. "I wish my squad was all supermodels. We are, in our brains. I guess I have my own squad." She pronounces the word in a comical American accent. "It's not as interesting as some of the other squads that are around right now." She brightens. "But maybe Rihanna can be in my squad! That would be really cool. Oh, God. She's life itself, isn't she? I love her."

Briefly working with Blur frontman Damon Albarn, who later told the press that Adele was "insecure" and that her music was "middle of the road." "It ended up being one of those 'don't meet your idol' moments. And the saddest thing was that I was such a big Blur fan growing up. But it was sad, and I regret hanging out with him…He said I was insecure, when I'm the least-insecure person I know. I was asking his opinion about my fears, about coming back with a child involved — because he has a child — and then he calls me insecure?"

On using her "classy, conservative" image as a cudgel to bash other women: "I'd rather not be the person that everyone gets pitted against. If they do decide to get their body out, I would rather not be that person because that's just pitting a woman against another woman, and I don't hold any more moral high ground than anyone else. So that has pissed me off a bit. Not that I'm going to start getting my tits out now! Would I show my body off if I was thinner? Probably not, because my body is mine. But sometimes I'm curious to know if I would have been as successful if I wasn't plus-size. I think I remind everyone of themselves. Not saying everyone is my size, but it's relatable because I'm not perfect, and I think a lot of people are portrayed as perfect, unreachable and untouchable."

On feminism: "If there's a movement, that's great. Who's doing it? Will you ask me if I'm a feminist? I don't think many men in interviews get asked if they're feminist…I'm a feminist. I believe that everyone should be treated the same, including race and sexuality."
The whole piece is definitely worth a read. Adele is very, very smart about what she says, what she gives away, how she discusses her process, her life and her work. I do tend to think that she was taking a little swipe – a baby-swipe! – at Taylor Swift for Swifty's squad of supermodels. Especially since Adele managed to mention "squads" without saying Taylor's name, then Adele name-drops Rihanna. Rihanna and Adele should have a squad. Their squad would be the best.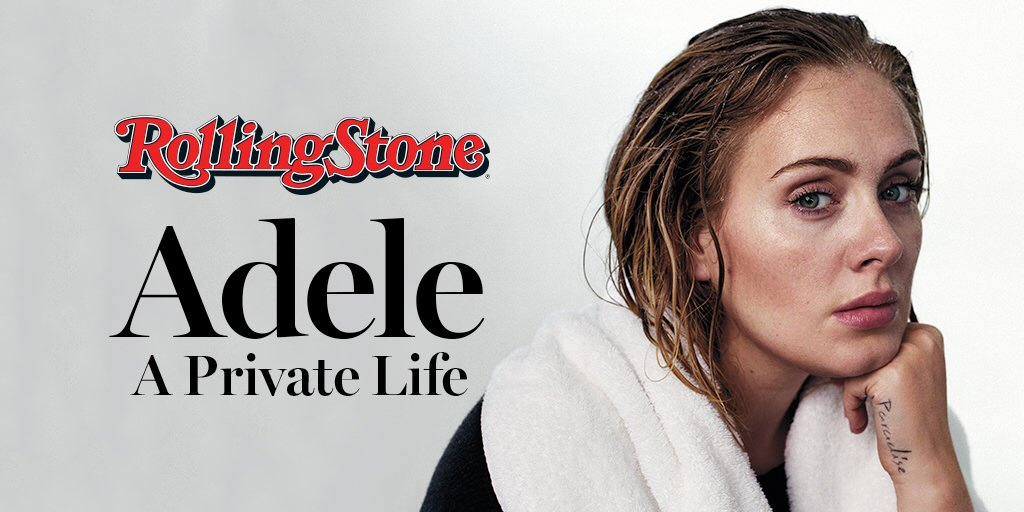 Photos courtesy of Rolling Stone.