Sometimes I forget that not everyone has obsessively read up on Scientology, so I neglect to mention details that could be valuable. Such as the newish set of excerpts at Jezebel from Leah Remini's book, Troublemaker: Surviving Hollywood and Scientology. Some of those excerpts — like the Tom Cruise hide-and-seek and cookie dough freakout and the alleged neglect of Suri as a baby — we talked about this week. But there's also more stuff about Leah and Jennifer Lopez witnessing Katie Holmes leaving Tom at the altar for over 20 minutes. Katie looked distressed at a window right before she got married, and no wonder.
Leah also covers this week's issue of People, and she has nothing but nice things to say about Katie Holmes now. Seriously, this is some genuine stuff. There's also quite some back and forth between Leah and CO$ because they can't resist trashing a former parishioner:
On leaving Scientology: "It wasn't an easy thing to do. It's about me being flawed."

CO$ fires back:"It comes as no surprise that someone as self-absorbed as Leah Remini with an insatiable craving for attention would exploit her former faith as a publicity stunt."

Leah replies to the CO$ reply: "I understand what they're doing and why they're doing it. It's what they do. I was just hoping they'd be a little more imaginative."

On Katie Holmes' statement: "I now see how hard things must have been for her and I'm so happy to see her and her daughter doing so well. I feel a kinship with her as a mother who wants do the right things for their child. I went from being very angry with Katie Holmes while she was in the church because she wrote these reports, which my ass was handed to me for … Then she leaves and I thought, that's a ballsy move … As a mother I respect what she did.' "
[From People]
Leah's reply to Katie revolves around the latter's vague statement of regret over how poorly Leah was treated for saying, "Get a room." That's such an offhanded comment. I say it quite often myself. You don't even really say that sort of thing seriously, it's just a way of coping with the grossness of a gushy couple's uncomfortable PDA. Leah paid so dearly for that candid remark with her own money funneled into intense auditing sessions, but she can forgive Katie now. Whereas Tom Cruise will always be filled with delusions.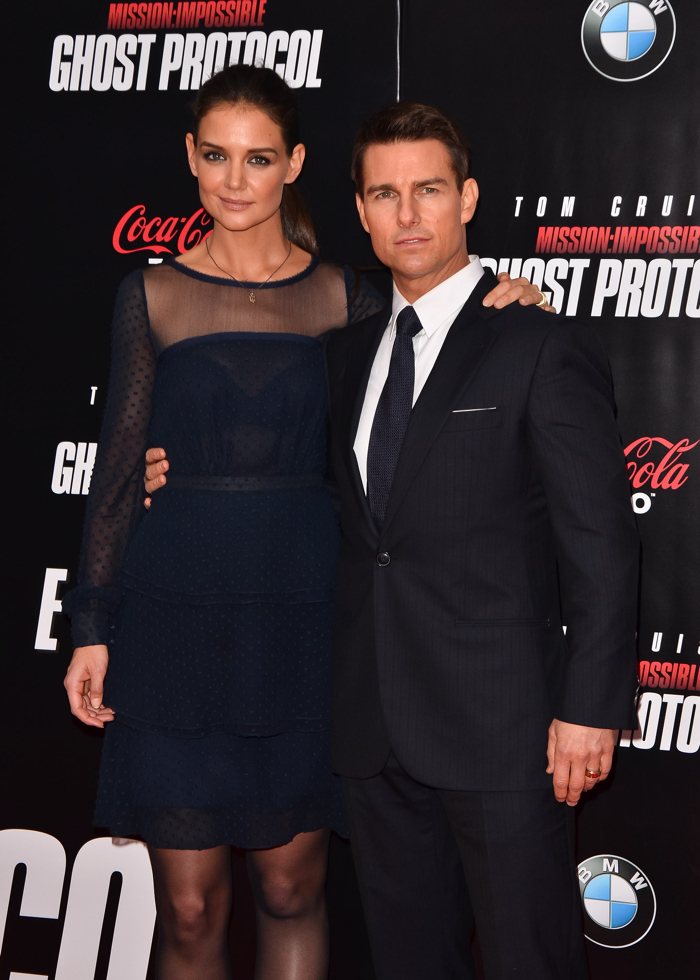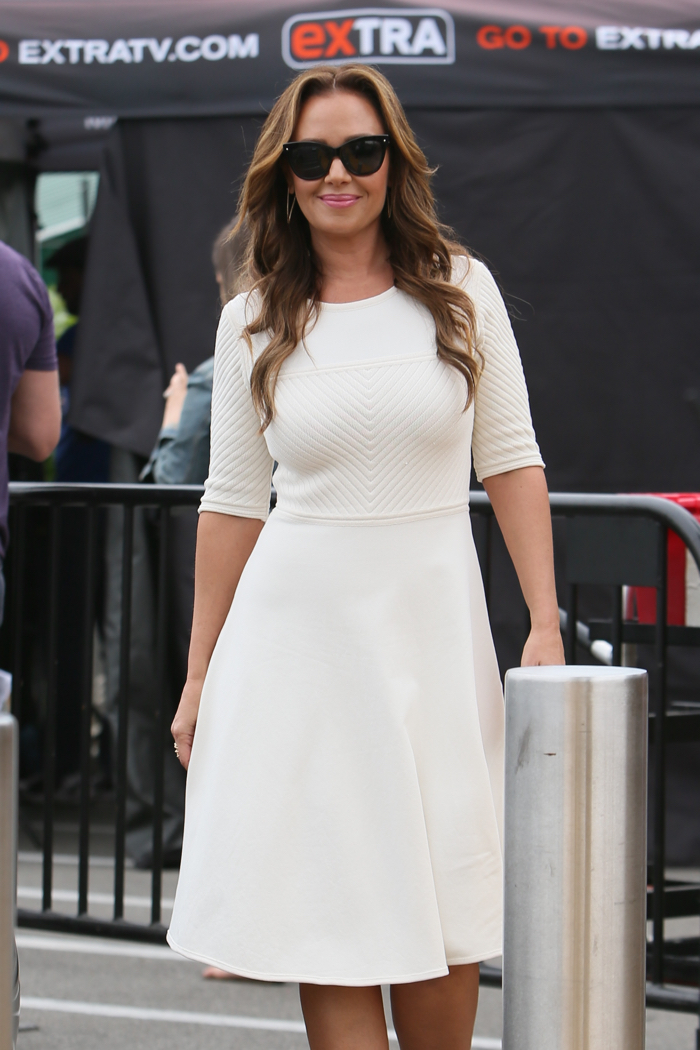 Photos courtesy of People & WENN