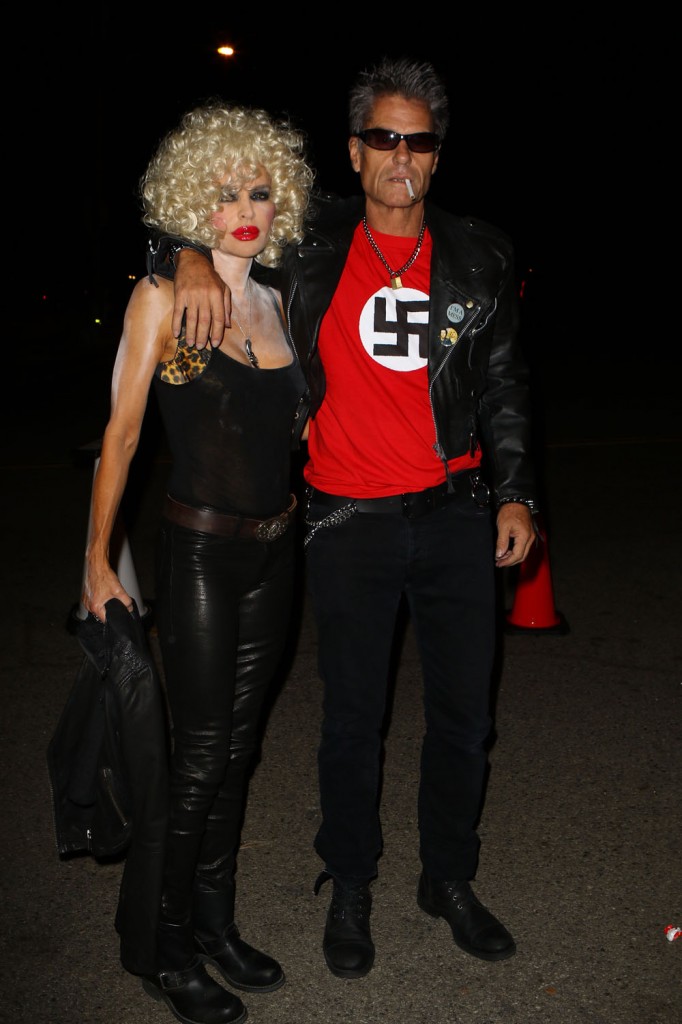 On Halloween, Lisa Rinna and Harry Hamlin made the questionable choice to dress as the late rocker Sid Vicious of The Sex Pistols and his girlfriend, Nancy, complete with Hamlin in a red swastika T-shirt similar to the one originally worn by Vicious. (The couple was immortalized in the 1986 movie Sid & Nancy, where they were played by Gary Oldman and Chloe Webb.)
We covered those photos in a post with other, better costumes from The Casamigos Halloween party. I mentioned that the swastika wasn't oriented like the Nazi symbol and that it was closer to the peaceful Hindu and Buddhist symbol, which the Nazis appropriated. It was clearly meant to look like a Nazi swastika though, given the way the shirt was styled. Plus it wasn't even a decent costume shirt. A "God Save The Queen" or Sex Pistols shirt would have been a clearer choice. In those outfits, people might guess that Rinna and Hamlin went as neo-Nazis.
The next day, Hamlin wore a red shirt with a peace shirt on a pap outing with Rinna. He also wore that shirt and basically the same costume out that night, drunkenly telling the paparazzi that he was Billy Idol. In a video posted on TMZ, Hamlin is asked by a photographer about the controversy over the swastika shirt and he slurs "I was Sid Vicious, that's the way Sid Vicious was and that's who he is."
Apparently Hamlin's wife has more sense than he does (despite not talking him out of wearing that shirt in the first place). Rinna posted an apology on her Instagram.
This is the photo of Sid & Nancy that Rinna is referring to. As TMZ points out, Sid's character didn't even wear that t-shirt in the movie, a hammer and sickle shirt was swapped out for it. The fact that these numbnuts thought this was a good enough idea to seek out a swastika shirt, order it over the Internet (presumably, I mean where else can you get something like that?) and then step out like that speaks volumes. You can tell Rinna is embarrassed about it because the only photo she posted to Instagram of Hamlin in costume is one where the shirt is covered up. At least she apologized, but this was such an asinine idea that I won't think of these two the same.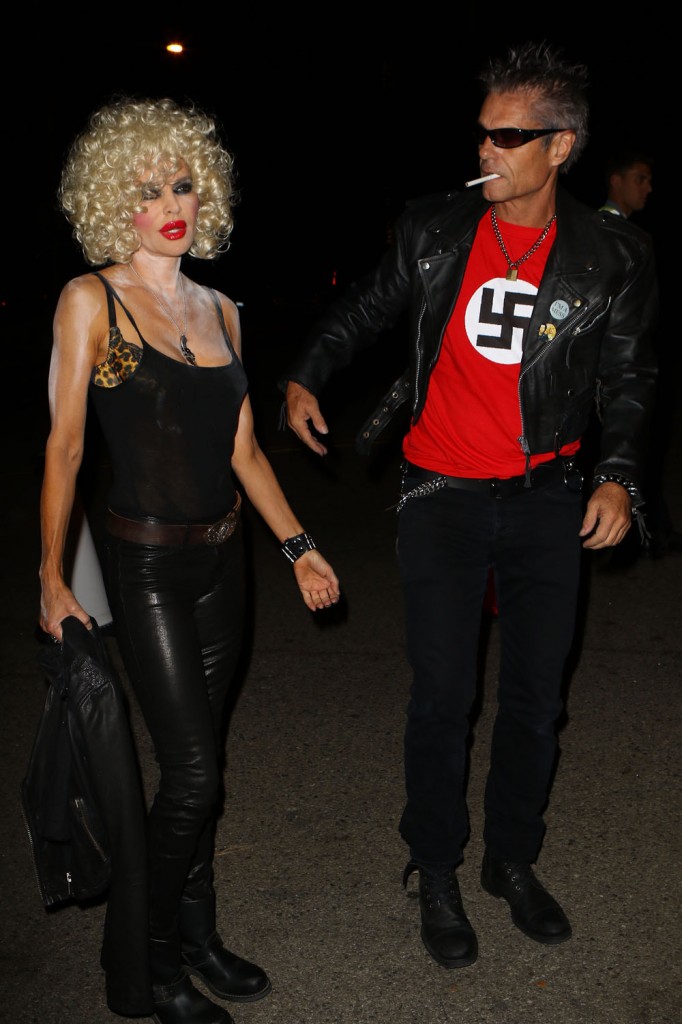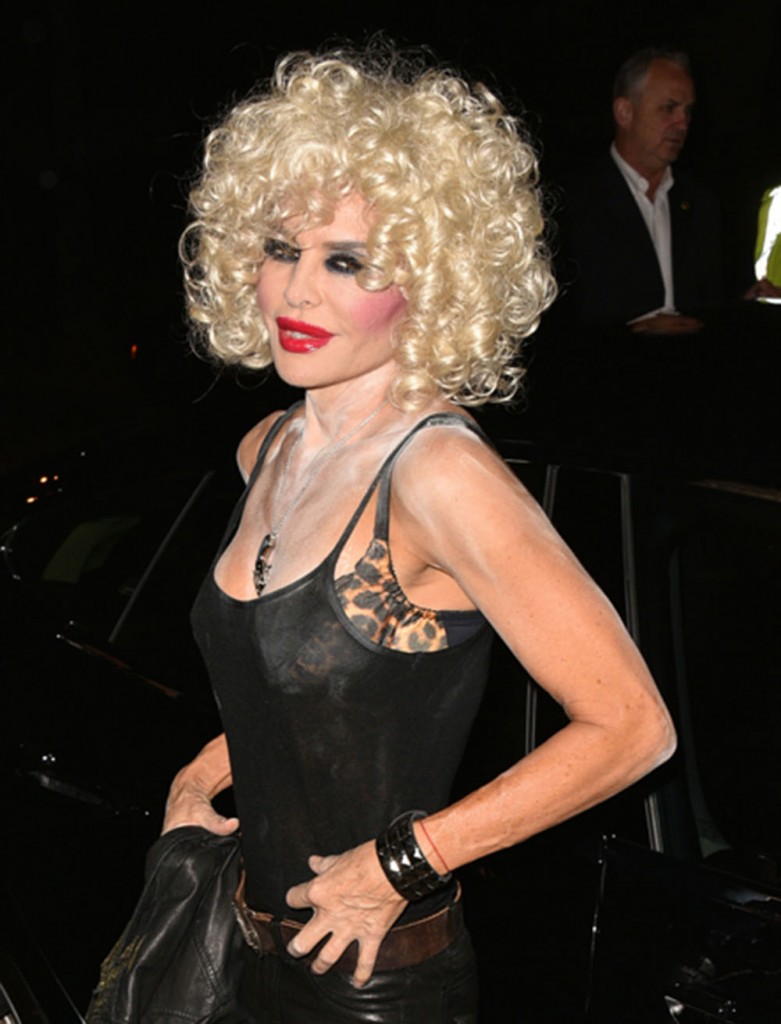 photo credit: FameFlynet