Taylor Swift's squad is full of drama, secrets and (likely) petty grievances. I used to have a tight girl-squad in my late teens/early 20s, so I know how it goes. It's not sexist to say that the bigger the group of girlfriends, the bigger the drama – that's just stating a fact, especially with women that age. Most of Swift's girlfriends are in their late teens or early 20s too. They date the same guys, they wear the same clothes, they all must pray to the Goddess of Cats, and the goddess's minion on earth, Olivia Benson.
There are some girls closer to the Swift inner-circle, who will always be part of the "core" squad, like Karlie Kloss, Lorde and Ed Sheeran. Some of the ladies are more on the outer fringes of the squad, like Cara Delevingne. And maybe Kendall Jenner? Kendall and Taylor have never seemed all that tight, honestly. Kendall is more a friend-of-a-friend than anything else to Swifty. So is this squad feud really all that surprising?
Taylor Swift left a restaurant Monday night, which is no big deal … but the restaurant was just a block or so up the street from the place where her Kendall Jenner was throwing a birthday bash, and Taylor was nowhere to be seen.

Swifty was at The Little Door, which is very close to The Nice Guy, where the party was held. Taylor and Kendall definitely run in the same squads — they've hung out backstage at Taylor's shows — but there were stories their friendship imploded over their relationships with Harry Styles. It's interesting … Gigi Hadid, one of Taylor's close friends, was at Kendall's party.
Fascinating. Kendall Jenner and Harry Styles? Did that really happen? I know Gigi was with that Jonas Brother who broke Swifty's fragile little heart (although, BREAKING NEWS, Gigi and Joe Jonas just broke up). Anyway, it wouldn't surprise me if there were cracks in the squad structure. And poor Gigi Hadid has to choose! Surprisingly, Gigi is sticking with Kendall, and Cara Delevingne seems to be sticking with Kendall too. Cara got Kendall a cake for her birthday this week, and Gigi and Kendall have booked the Victoria's Secret runway show. #squadfissures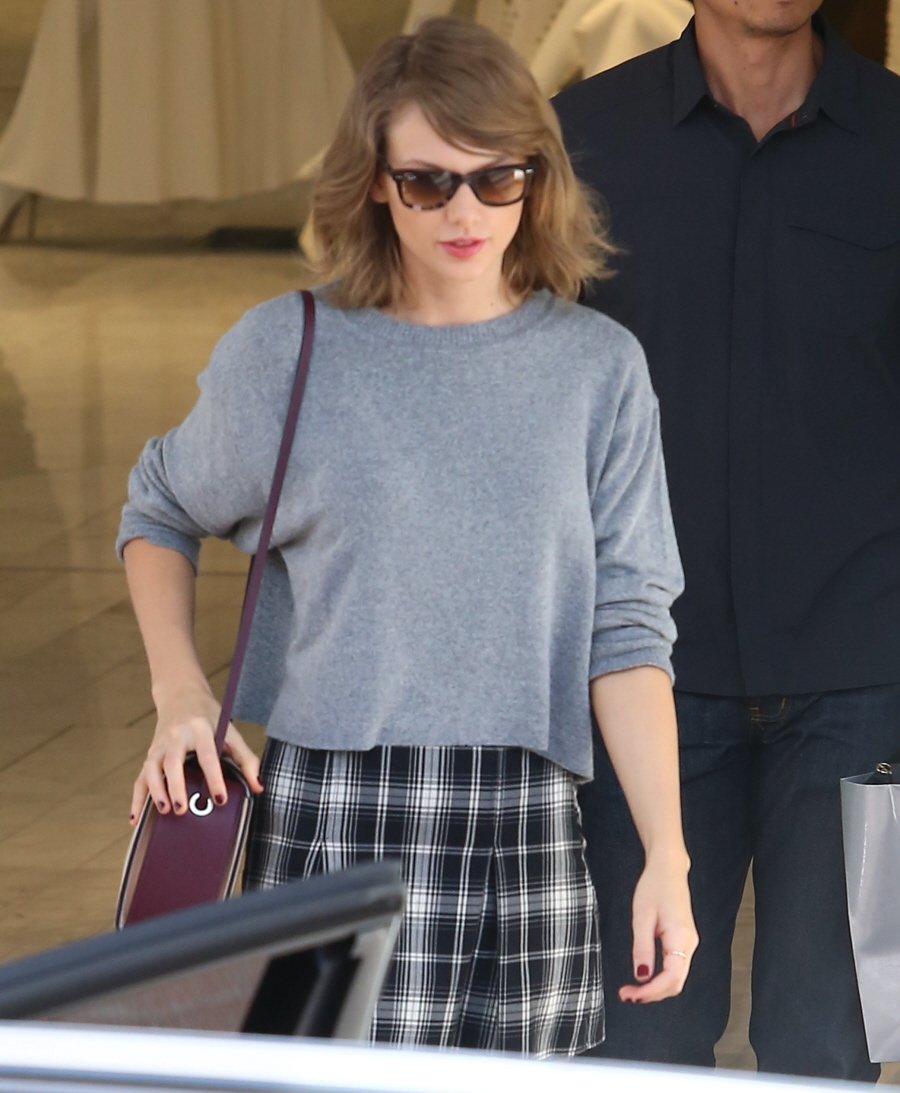 Photos courtesy of WENN, Getty, Fame/Flynet.