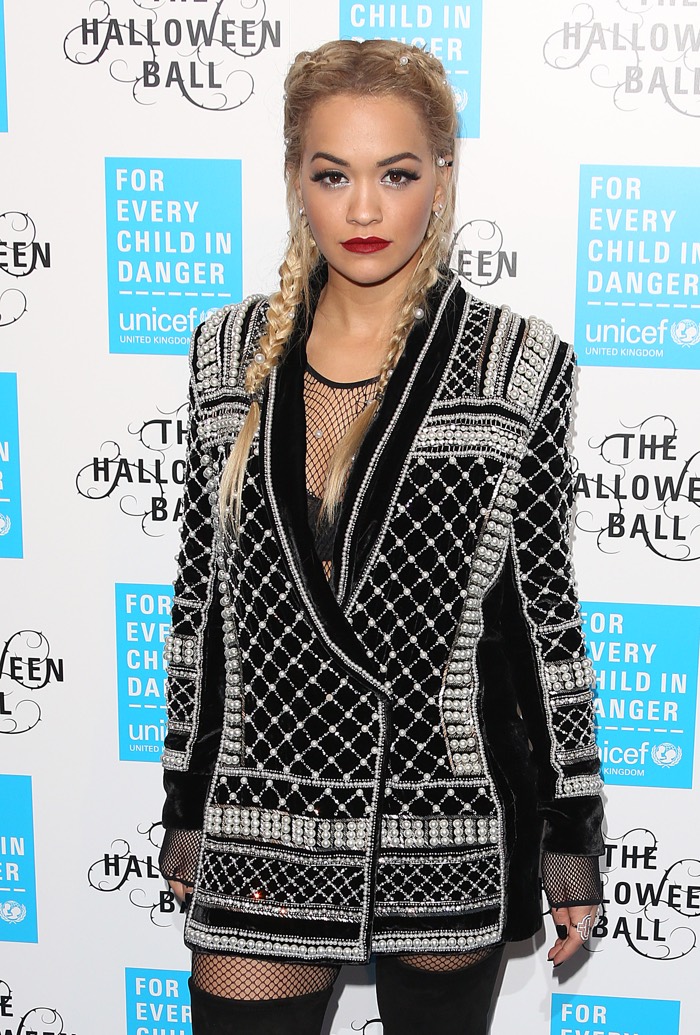 Rita Ora used to annoy me, but I'm starting to admire her level of chutzpah. Even when others don't believe in her, she thinks she's the most awesome U.K. import to cross the pond. She constantly refers to her American takeover without a trace of irony, and Rita doesn't care what anyone else thinks (or so she says). Now, she's a sketchball for excusing Chris Brown's past during their collaboration, but that was largely a dig against Rihanna. There will always be a feud there.
Not too long ago, Rita was detailing her plans for her (nonexistent) "Lady Marmalade" remake. That song will never happen, but Rita doesn't care! She's already moved onto her next delusion, which has to do with becoming a Bond girl. Actually, Rita thinks she can star in the next Bond film and sing the next title track too. No one has ever done that before (although Madonna sang one and played a minor role in the same film), so Rita is cool with being the double-threat Bond pioneer. Speaking at a KISS haunted house party in London, Rita details her latest dream:
On being the next Bond girl: "I'd rather sing the theme but has anybody done both? Maybe. Maybe I'll do both!"

Who she'll duet with next: "Probably like Celine Dion or Cher, or David Bowie or someone like, I don't know, just one of my legends that I've always loved growing up. Maybe Gwen Stefani, she'd be cool."
[From TV3.ie]
Bless her heart (and yes, I realize what that means). You know, Rita is not a very good singer. She's good at self-promotion, and we still don't know if Harvey Weinstein's claim of her being a "breathtaking actress" is true because both of her high-profile roles — FSOG and Southpaw — were pretty nonexistent. She may have been left on the cutting room floor, which is never a good sign. Oh well, at least Rita is true to herself. She'll never let herself down, unlike with Calvin Harris and that dumb song they made together.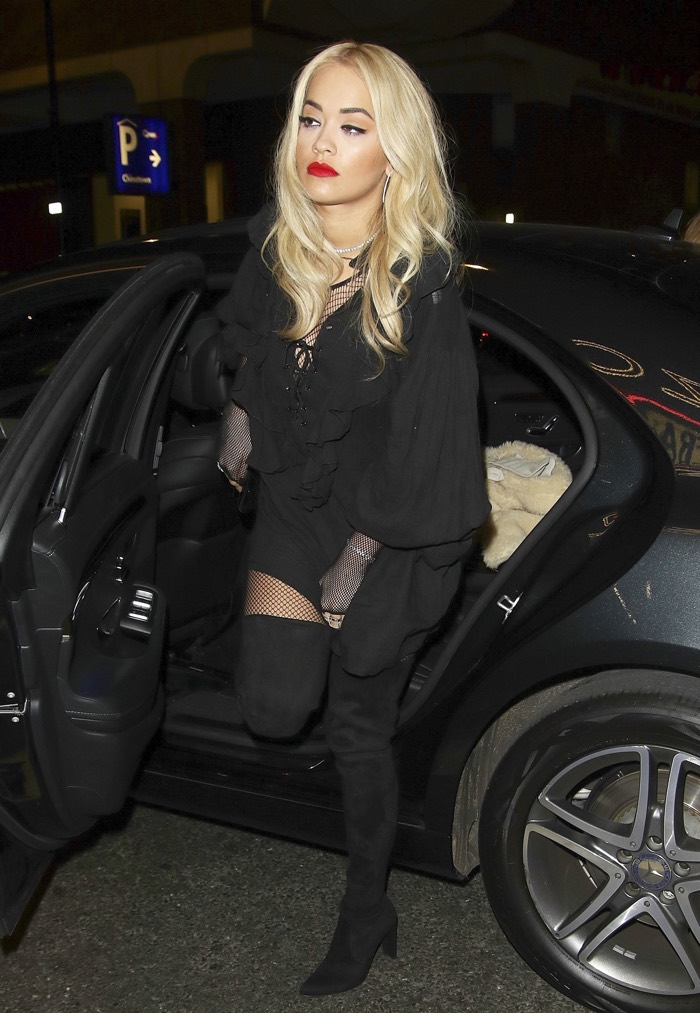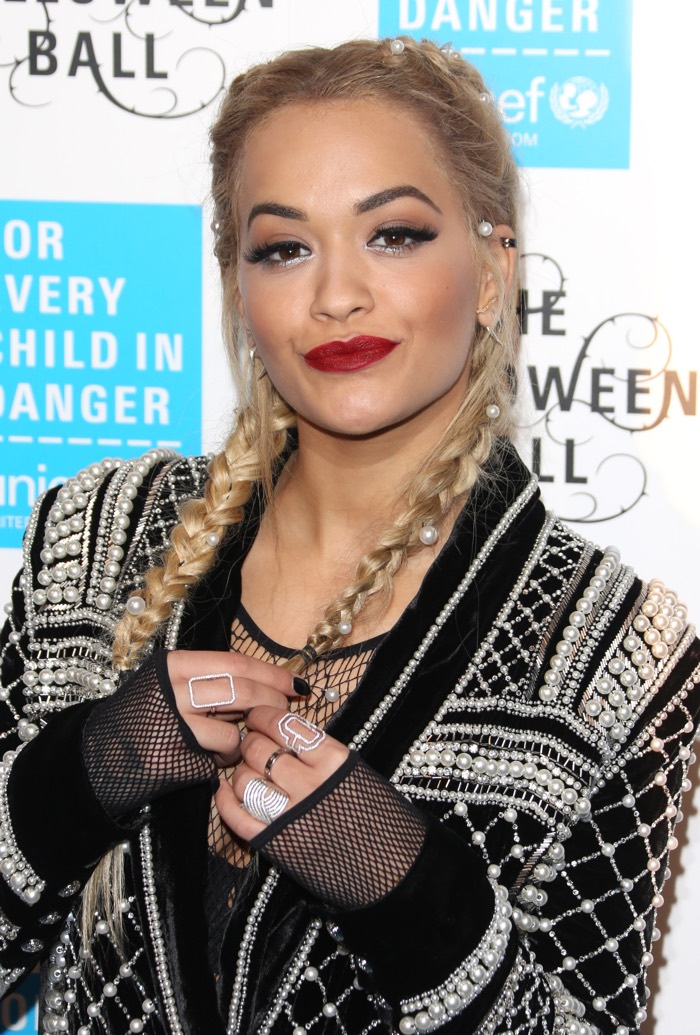 Photos courtesy of WENN