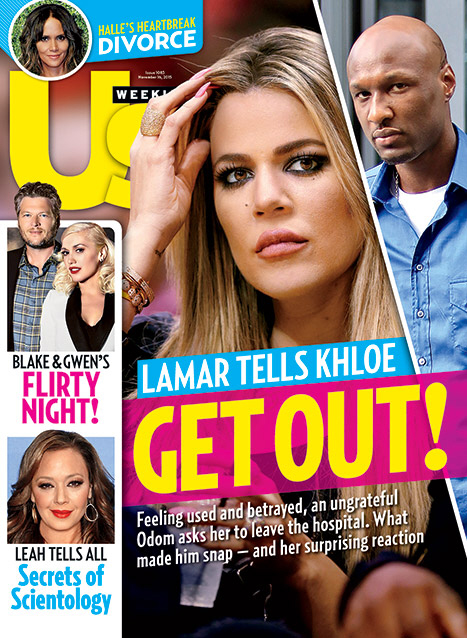 For more than a week now, Khloe Kardashian has been stepping out in LA. She attended Kim's baby shower, she went to see James Harden play ball, she's back to posting on stuff on her social media, she went to Kendall's birthday party and more. Considering Khloe was basically on lockdown and spending practically 24-7 at Lamar Odom's bedside just a few weeks ago, it does seem like something dramatic happened. Like, either Lamar got better really fast… or someone told her to leave the hospital. Us Weekly claims that Lamar told her to go after she kept his kids away from the ICU.
Don't expect a Khloe Kardashian and Lamar Odom reconciliation just yet. In Us Weekly's new cover story, the tense ins and outs of the estranged spouses' current relationship are uncovered. Odom, 35, who is still recovering in L.A.'s Cedars-Sinai hospital after being found unconscious in a Nevada brothel on Oct. 13, has been hearing some negative things about his famous ex from those closest to him. One Odom family source asserts to Us that Kardashian, 31, kept the former Lakers star's kids from visiting their father. As previously reported, the reality star was the one who paid for his family to fly to his hospital bedside.

Though Odom's estranged wife has stuck with him throughout, reports of her using his condition to elevate her own fame and keeping his family away from him reached a head on Oct. 23.

"Lamar said he needed space and wanted to be alone," a source tells Us. "He told her to get out."

A source close to the Strong Looks Better Naked author denies that Odom ever told her to "get out" or that she has been controlling who visits her ex in the hospital. The reality star, who put their divorce on hold and postponed her book tour once her the basketball pro was hospitalized, did temporarily leave to spend some time with her sisters and reconnect with her boyfriend, James Harden. But she returned soon after despite Odom's supposed request.

Kardashian is "focused on making sure Lamar is stabilized," a close source tells Us.
The Daily Mail's coverage of Us Weekly's cover story uses harsher language. As in, "Lamar's close friends and family… told him the reality star had been exploiting his tragic overdose for publicity." A source also claimed that someone in Lamar's family told Lamar that Khloe had tipped off the paparazzi about the Kardashian-Jenner clan's comings and goings from the hospital. Oh, and some people think Khloe "has taken credit for his miraculous recovery after a series of strokes."
While it would not surprise me at all if Lamar's family had a grudge against Khloe and her family, I also kind of find it hard to believe that Lamar would basically shut down Khloe and tell her to go away because of those grudges. If he did tell her to leave his bedside, it might have been because she was trying to micromanage everything to the point where she was in a bad place herself. There's also a rumor that Khloe stopped some of Lamar's shady friends from coming around to visit, and that could be another reason why Lamar wanted her to go, you know?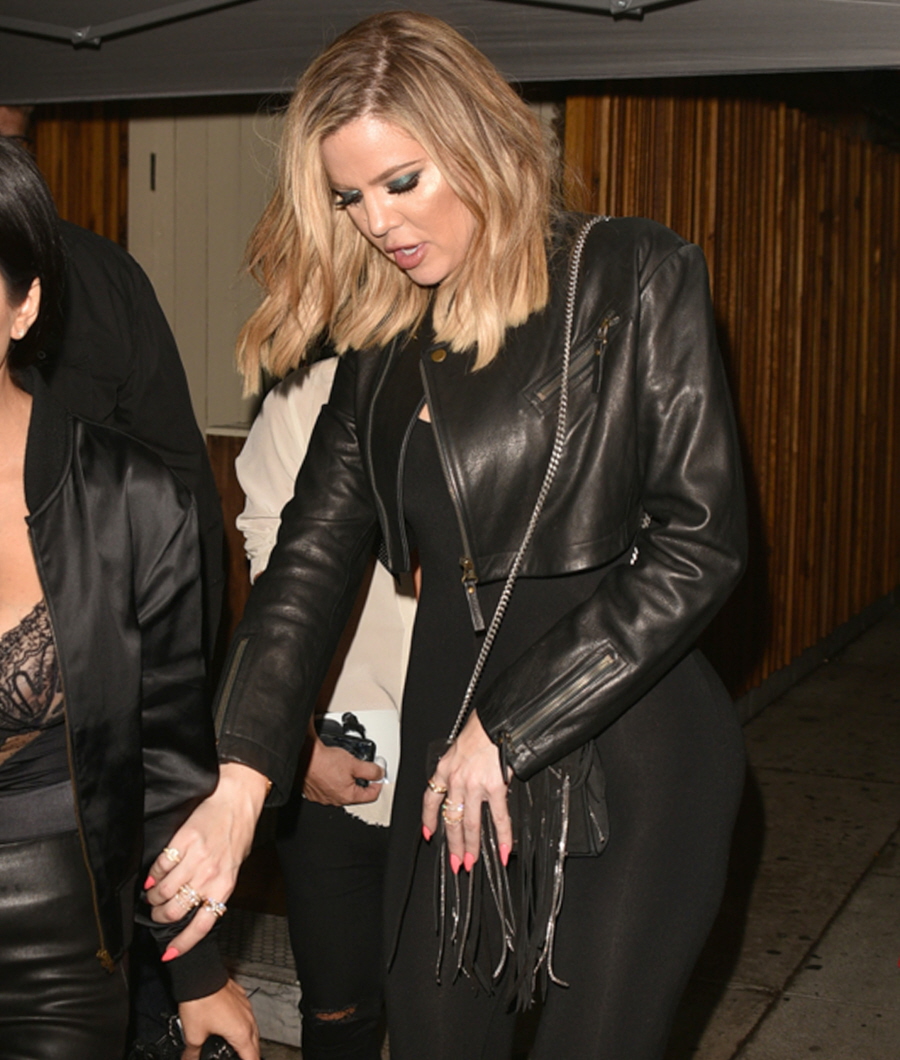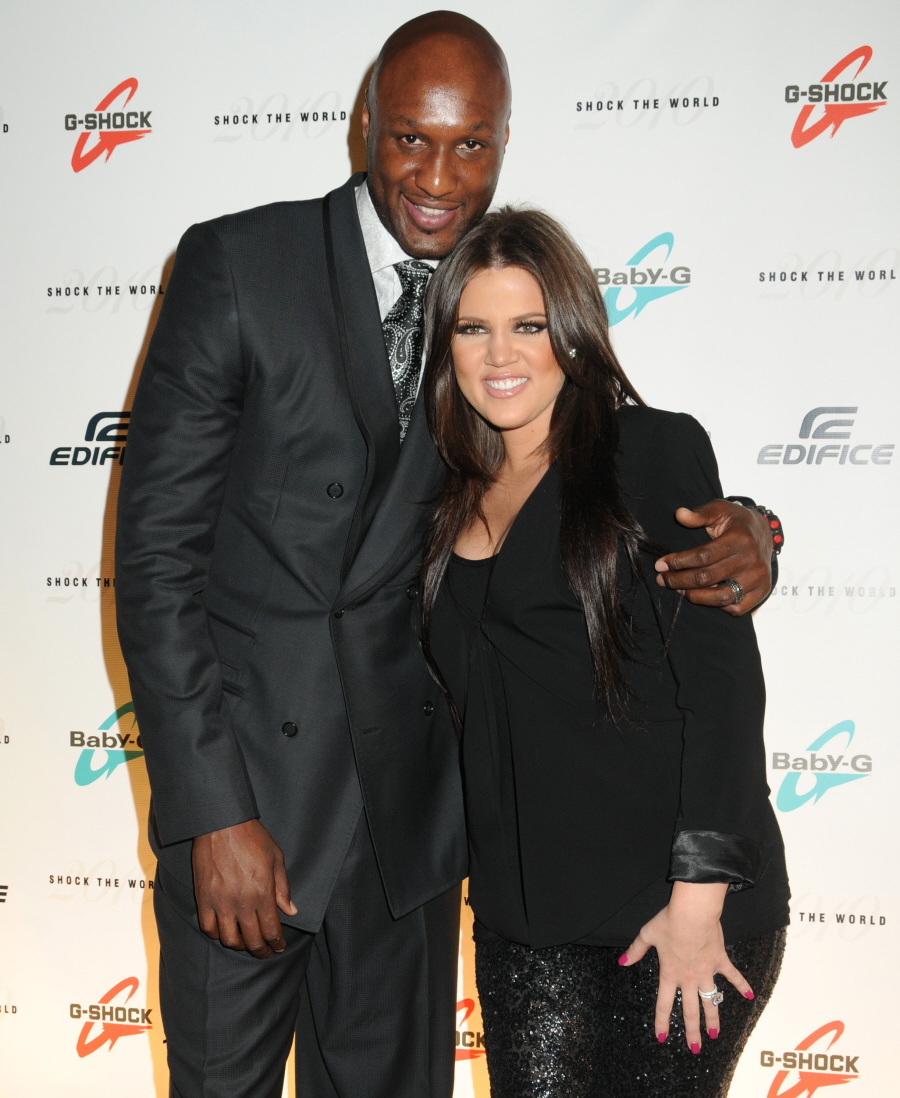 Photos courtesy of Fame/Flynet, WENN.