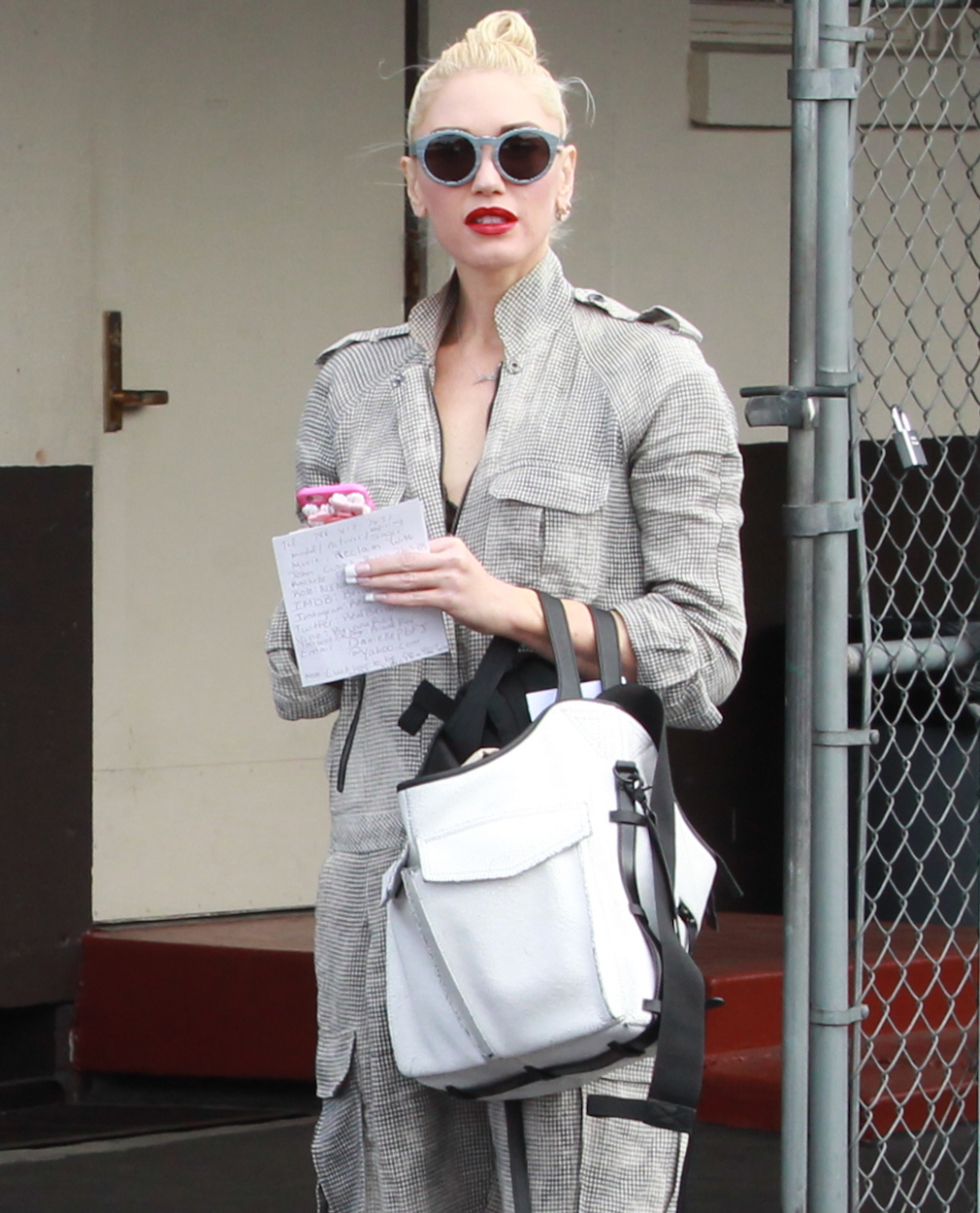 Like the NBC publicist prophets foretold, Gwen Stefani and Blake Shelton are happening. They spent Halloween weekend together, party-hopping and looking super-cuddly, and Gwen even told Ryan Seacrest that she thinks Blake is "hot." And now widespread confirmation – Blake and Gwen's reps are telling media outlets that Blake and Gwen are dating. According to Gwen's spokesperson, "Gwen and Blake are longtime friends who have very recently started dating."
So there you go. NBC executives are probably beyond thrilled at this turn of events. My hope is that Blake and Gwen are just having fun, that's it's a not-serious rebound thing for them and no one develops feelings, especially Gwen. Meanwhile, someone else with feelings? Blake's ex-wife Miranda Lambert. Miranda's people threw some shade to E! News.
While fans might have been caught off guard to hear that Blake Shelton and Gwen Stefani could be a bit more than "just friends," it seems Shelton's ex-wife, Miranda Lambert, is anything but surprised. A source tells E! News exclusively that the "Little Red Wagon" singer is taking the time since her split from the country crooner to focus on herself and her career.

"Miranda is at a point in her life where she is really focusing on herself and her music. This is a new chapter for her to create new relationships and really move on," the insider says. "Miranda has been going through many personal changes over the past few months, but it's all for the better."

Despite her priorities, however, she has caught wind of the rumored romance occurring on set of The Voice.

"She was not surprised to hear of the romance between Blake and Gwen. They were always pretty flirty," the source adds. "Miranda and Blake were on the rocks on and off and knew that this could always be a possibility."

"Blake is just a flirty kind of charmer," the source continues. "She has nothing against Gwen and thinks she is a very talented artist. Whomever Blake is with she wishes them the best."
The shade of it all. Personally, I don't believe Miranda has any particular grudge against Gwen. I think Miranda is still trying to one-up Blake a little bit, maybe ding him in the press. Blake is the first one to "move on" officially post-divorce, although Miranda reportedly has not been lonely post-divorce either.
Oh, and both Blake and Miranda were at last night's CMA Awards (I'm including a few photos from the CMAs below) but they successfully avoided each other and they both dodged questions about one another. Reportedly, Gwen flew to Nashville to be with Blake for this trip, although Gwen didn't seem to be at the CMAs? I can't find any photos of her there. So what did she do? Just stay at the hotel while Blake went to the awards show, and then he came back and they had a private post-party?
Photos courtesy of Getty, WENN.