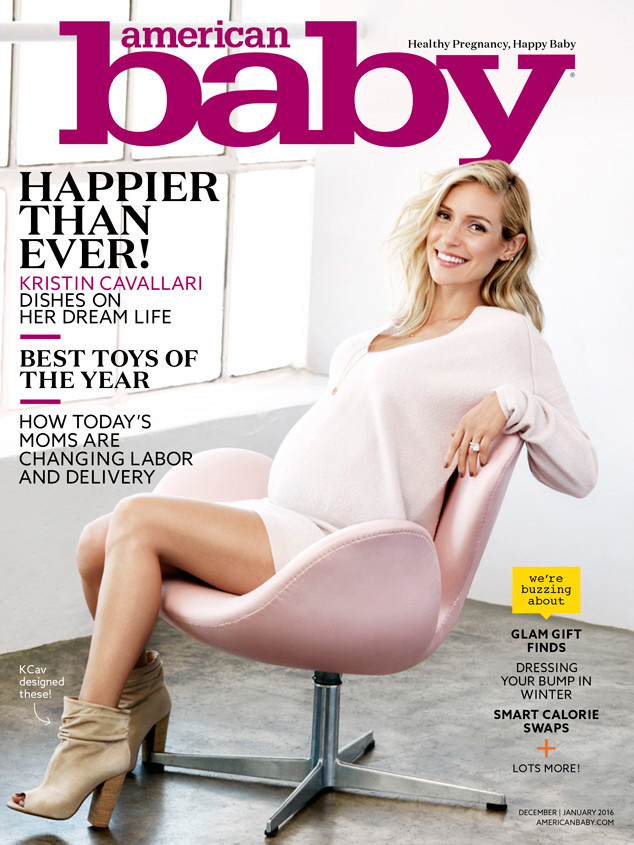 I'm actually sort of surprised that Kristin Cavallari got knocked up a third time. I guess she enjoys being pregnant and for what it's worth, she's never complained about pregnancy or any of it. Maybe they were trying for the girl – after two sons, Kristin is finally expecting a girl! Kristin covers the new issue of American Baby, a publication just waiting to be mocked with a French Baby cover featuring a cigarette-smoking baby wearing a beret. Kristin and Jay Cutler have only been married since 2013, although they've been together since 2010. So, more than five years. And they go to therapy together! Like, relationship counseling. Some highlights from American Baby:
She & Jay go to therapy: "I'm not ashamed to say that Jay and I consistently go to therapy, because it's been extremely beneficial for our relationship. For example, when you're fighting you should never place blame on your partner by saying, 'you do this' or 'you do that.' You should say how those actions make you feel. It goes a long way."

Finally getting a daughter: "She's going to steal Jay's heart, which will in turn melt mine! I'm excited for the boys to grow up with a sister. I think it will help them to better understand and respect women."

She's already thrilled about shopping for a little girl: "Stuart Weitzman makes the cutest baby-girl shoes! I am excited to make some girly purchases. But we've been lucky and have been able to use the same Restoration Hardware crib for all three kids."

When Jay retires, they'll probably move to Nashville: "Jay went to school there, and I fell in love with it the first time I went. It's beautiful, and the people are genuinely nice."

Every child is different: "Every child is completely different. My two boys are opposites. Camden was such an easy baby. Jaxon is more of our rebel wild child, but he's also a mama's boy. Our little girl will have her own personality. I know I can't change who they are. It's important to let kids be themselves and to let them make mistakes. Self-discovery goes a long way."
Meh, utterly harmless. A nothingburger, if you will. I do tend to side-eye celebrities who proudly announce that they're in couples counseling or marriage therapy though. It's not that I side-eye the fact that certain couples find it beneficial – if it helps you and your partner, God bless. But I'm not sure about celebrities talking about it publicly, because almost every celebrity couple that proudly announces they're in therapy ends up breaking up.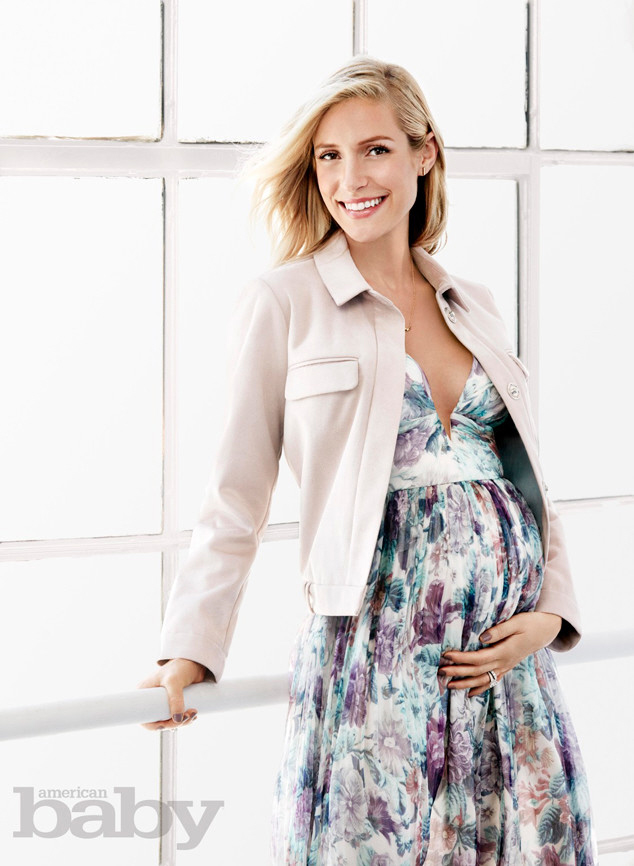 Photos courtesy of American Baby.