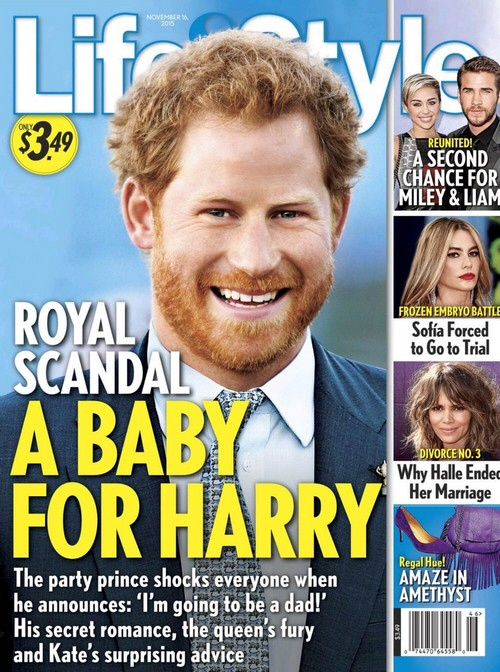 Last weekend, the Daily Mail had a very curious story about how Prince Harry is rather aimless and how his family believes he needs to settle down with a nice girl. There were many, many details about the Bridget Jones of the Windsors, but one particular detail was new to me: the idea that Harry seeks companionship with older, discreet women who will keep their fun times on the down-low. While Harry's well-known type is blonde aristocratic girls, his less-known type is "anything goes along as they don't speak about it." So… do you believe that Harry would hook up with a 19-year-old and accidentally get her pregnant? Hm.
Life & Style claims Prince Harry was said to have told his family "I'm going to be a dad," leaving the Queen "furious". The magazine claimed the Prince was having a child with a 19-year-old after a one-night stand. According to the report an "insider" said: "Harry's hard partying has finally caught up to him. A 19-year-old blonde claims she's pregnant with his child."

Quoting their source the article added: "Harry getting a one-night stand pregnant has been one of Queen Elizabeth II's worst fears. It's the biggest scandal the royals could ever face. And the Queen is especially upset because this isn't the first time such a threat has rocked the palace. She's angry about the whole situation. The Queen adores Harry, but she would do everything in her power to keep the child a secret."

The magazine, one of America's biggest and owned by Bauer media, adds that while the Queen loves her great-grandchildren George and Charlotte, which they said were her grandchildren, "an illegitimate child won't get the same reception".

Life & Style alleges Her Majesty would not allow a "shotgun wedding," adding Prince Harry won't listen.

"He's a decent man, and would want to marry the girl and try to make it work. It's the right thing to do," says the magazine's source, before adding, "Harry could be forced to give up his title as prince."
While I don't believe this particular story, I do believe something like this could happen and might have possibly happened in the past. I've always wondered if Prince Charles has any secret love children out there that were "hushed up" by Lord Mountbatten back in the day. I've always wondered if both Harry and William ever hooked up with a girl who later had a pregnancy scare too. It wouldn't surprise me at all. But a 19 year old and a one night stand? And Harry's prepared to marry the girl? No. That's not happening. Because if that's all it took, don't you think some random blonde would have done it already?
Here are some photos of Harry on Thursday at Westminster Abbey's Field Of Remembrance. His ginger beard is so fuzzy and soft-looking.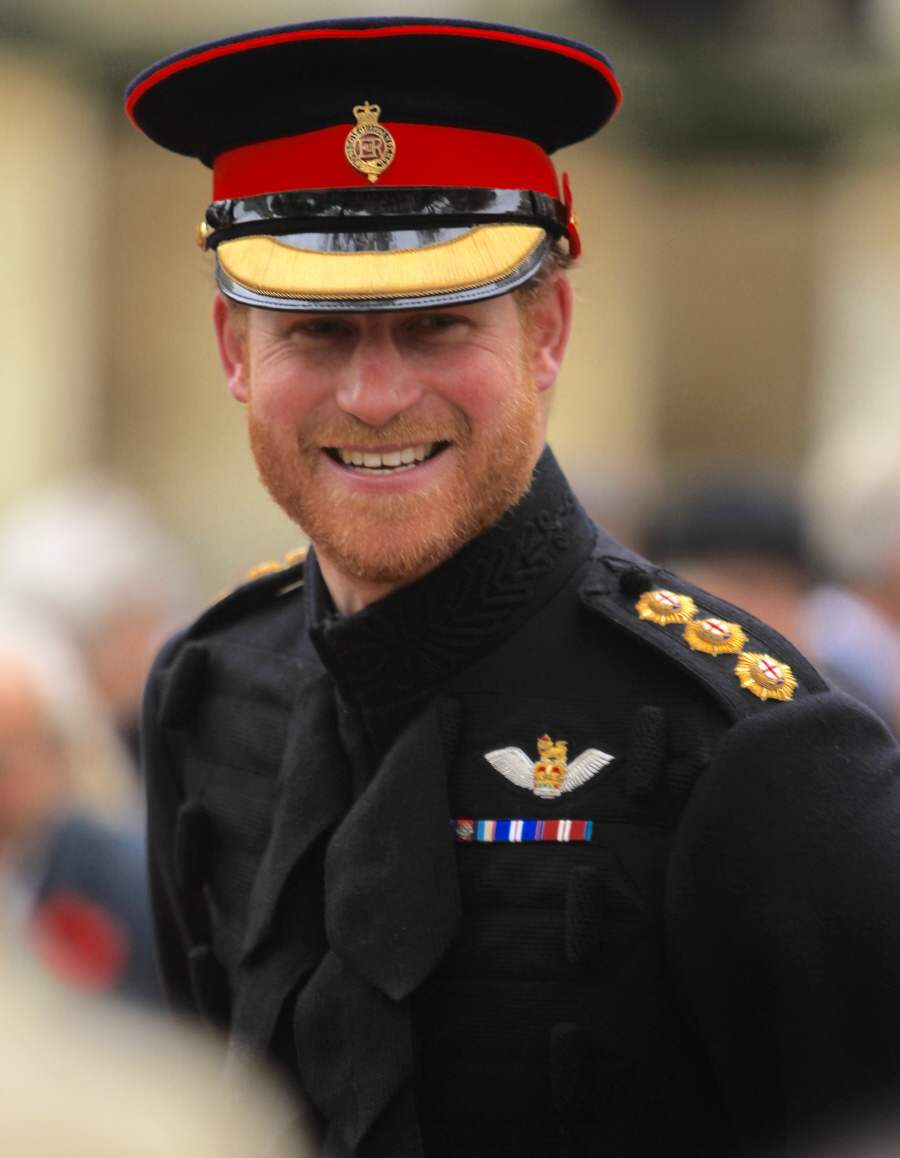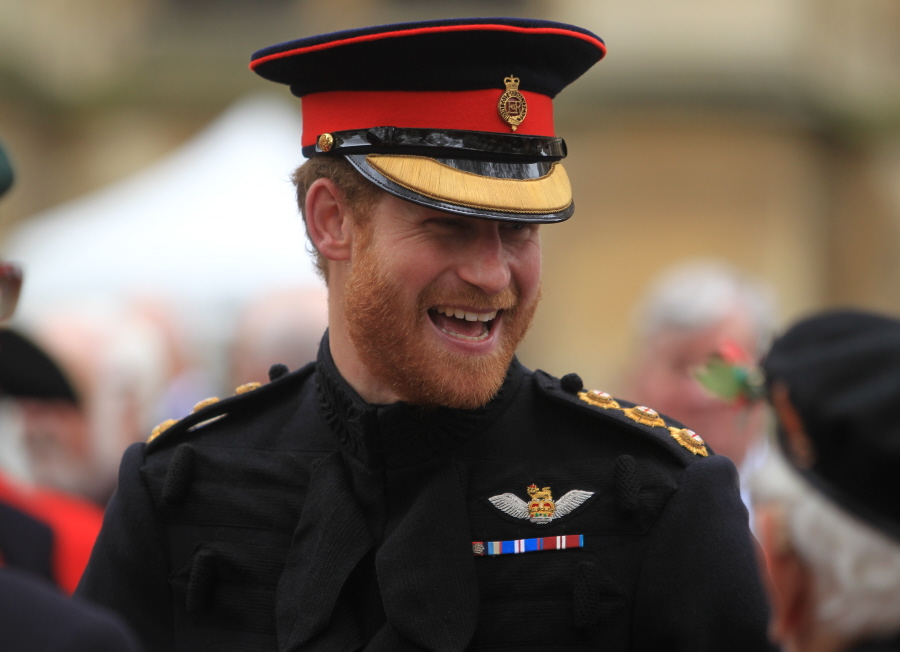 Photos courtesy of WENN.