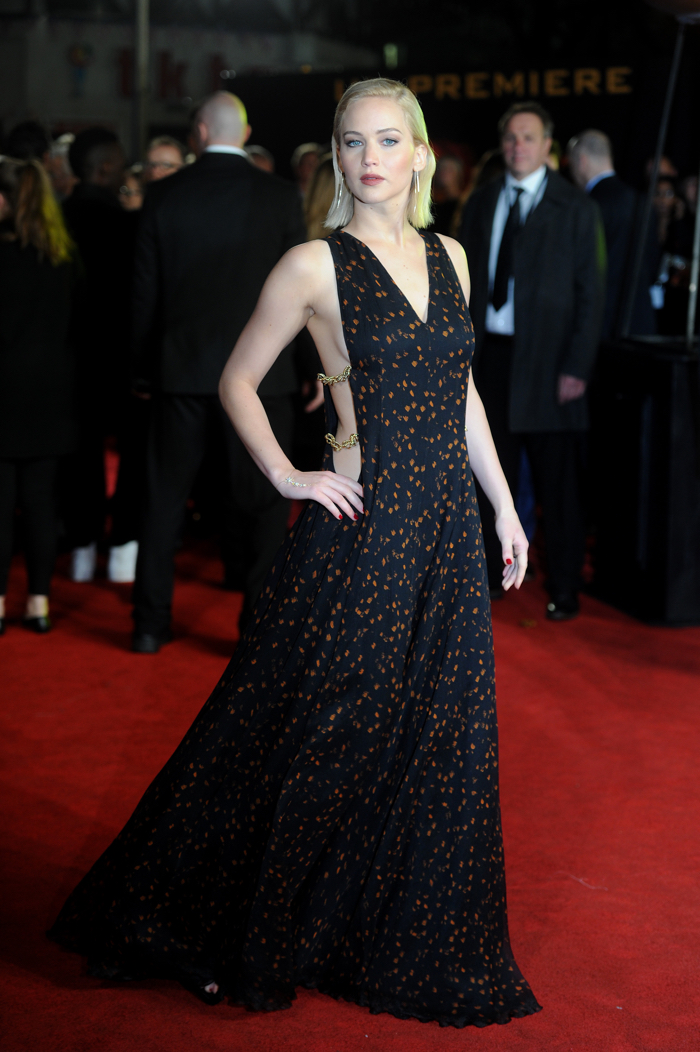 At last night's London premiere of Mockingjay – Part 2, Jennifer Lawrence was at the mercy of the Dior people again. She has pushed for a more grown-up look with new stylists, but she didn't make a big movie-star entrance like she did in Berlin. This Dior dress was rather somber, and the print reminded me of Sarah Paulson's awful bedbug dress from a few years ago. There are also weird gaping sections (with bizarre gold-ropey connections) on the sides which reveal too much, and the effect is unflattering. However, JLaw's hair and makeup look polished and beautiful. From the neck up, this look is a winner.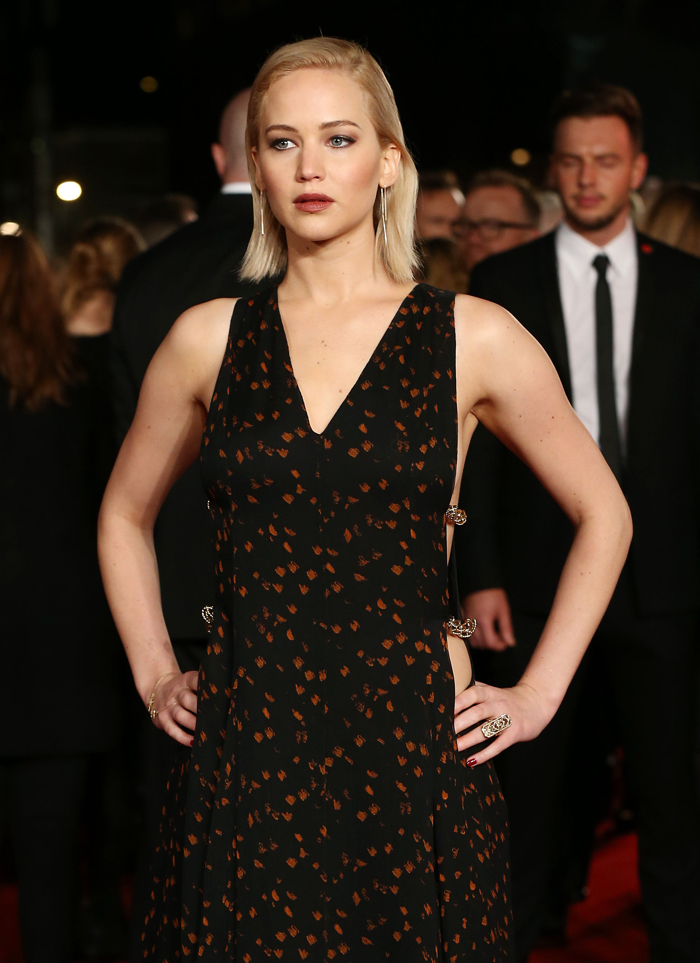 Elizabeth Banks is usually amazing on the red carpet, but this time, perhaps she made a misstep. What do you think? She wore a pant-sy Razan Alazzouni look covered with a sparkly, embroidered dress coat. This ensemble doesn't bowl me over, but I appreciate the risk taking aspect. If her hair was more polished, that would have balanced out the poufy-coat effect.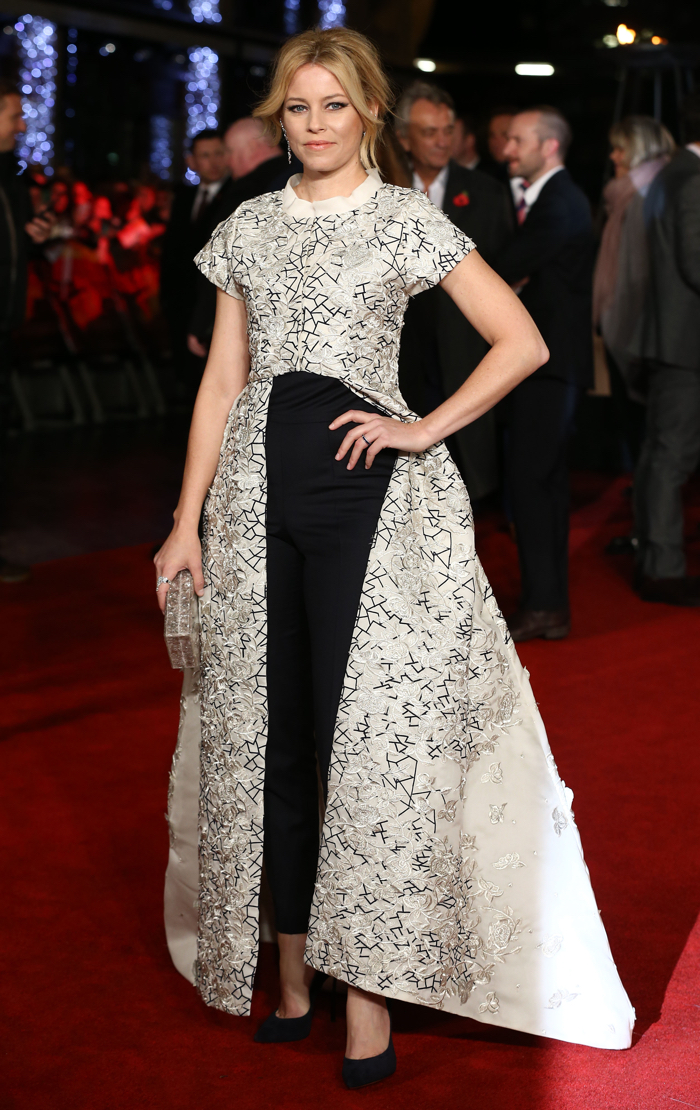 Natalie Dormer fared better than she did in Berlin. I wasn't sure at first what I thought of this black-and-white Ong Oaj Pairam gown, but it's not that bad. It reminds me of a giant, swirly, asymmetrical zipper. It's different without being too "modern art," although she got a little lost in all that fabric.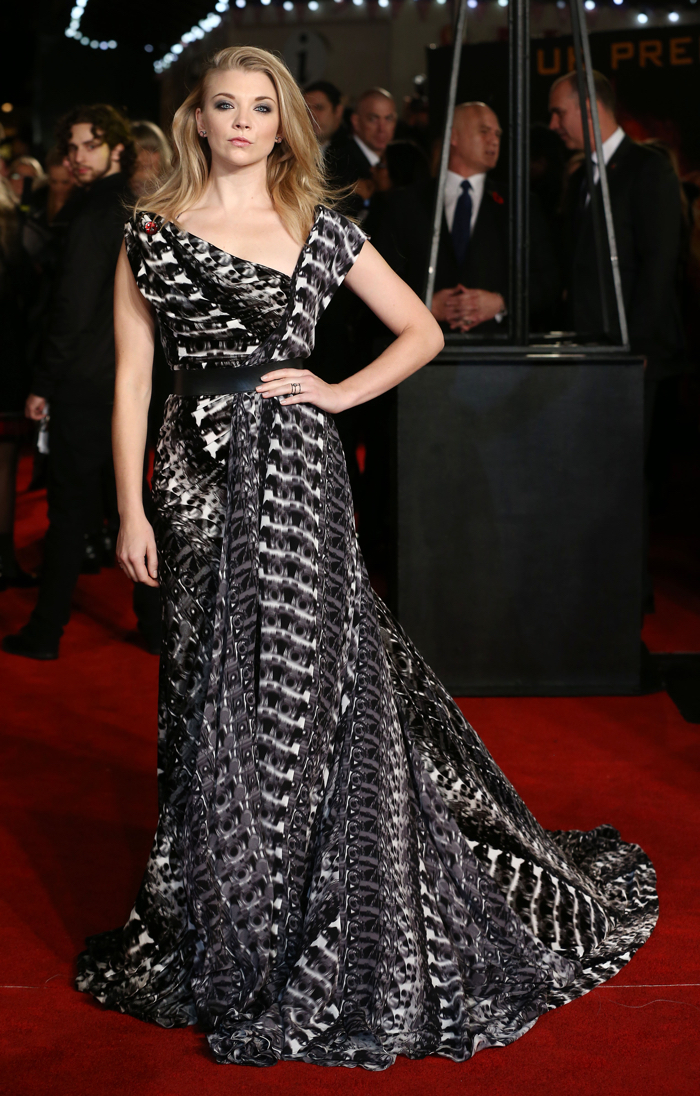 Julianne Moore wore an Alexander McQueen monstrosity. Too many tiers, too many fringey ruffles, and her messy hair only added to the "too much" vibe. She needs new stylists, but this is nothing new. Fringaholic!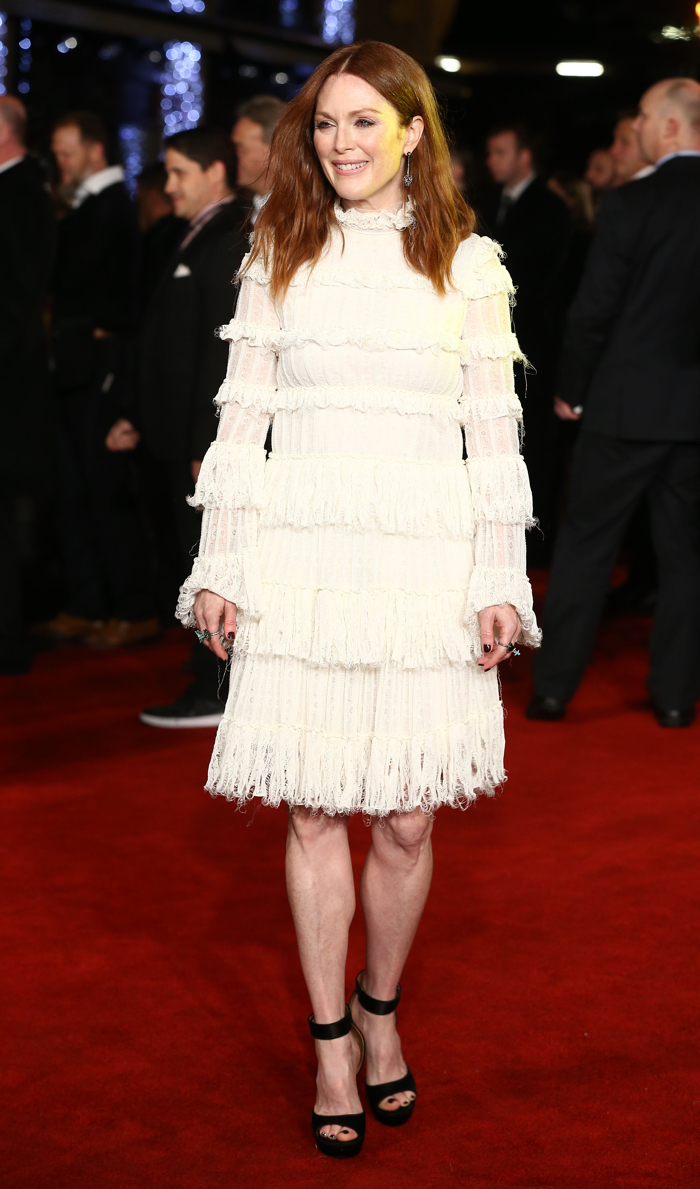 Just like last time, I put the dudes in the gallery. There's a good chance that either Stanley Tucci, Donald Sutherland, Liam Hemsworth, and Josh Hutcherson will ring your bell. I'm also pleased to see Woody Harrelson at this premiere. He's such a goofball, but he made the most amazing Haymitch the films could have hoped for.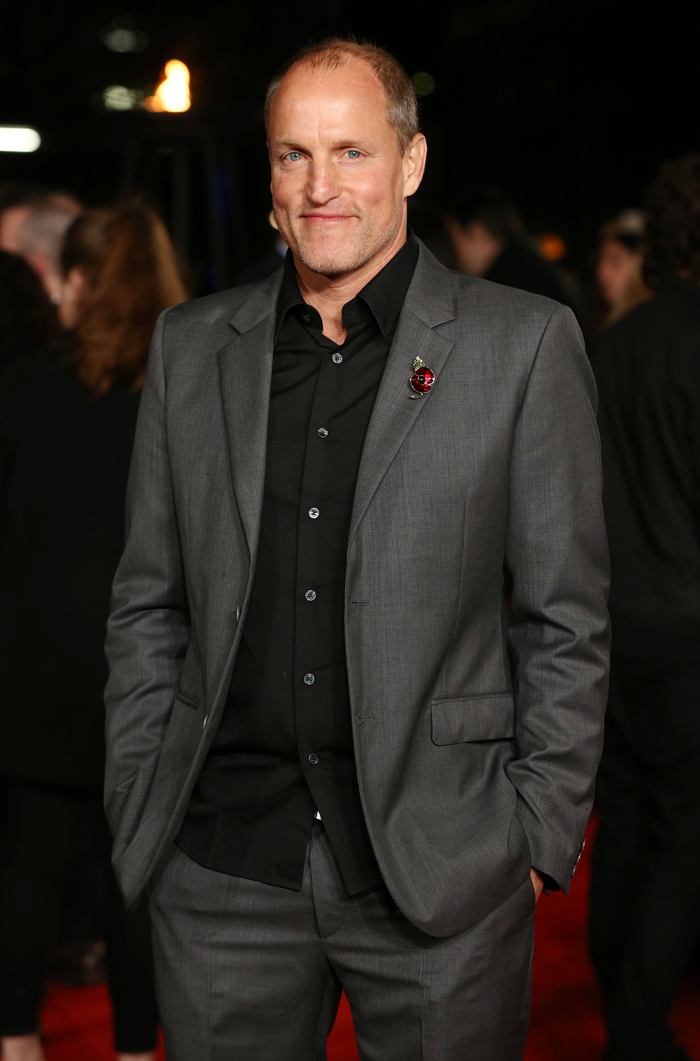 Photos courtesy of WENN