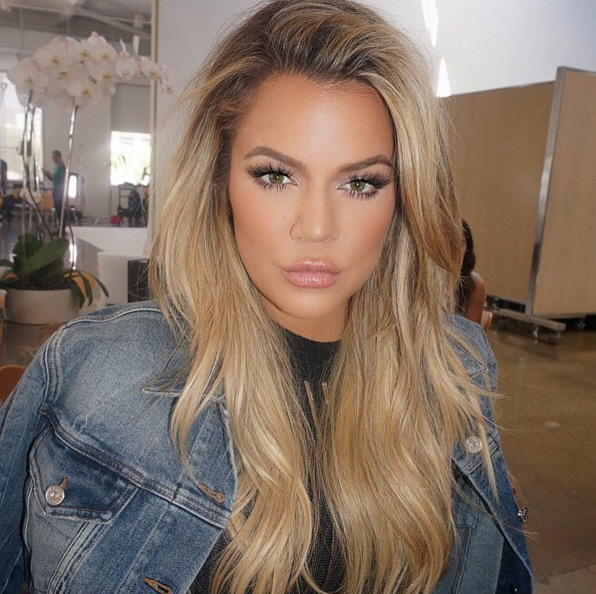 If it was 2010, I might say that Khloe Kardashian is the sister with two brain cells to rub together. I would have said that she was the most "natural" of the sisters, and that she was my favorite. But at this point… I don't even know. We're living in a Pinocchio Butt World and Khloe has succumbed to the family business of tweaking and lying about it. To be fair to Khloe, I don't think she has that crazy-plastic look that Kim Kardashian and Kylie Jenner have. Kim looks like a half-melted Barbie doll at this point and Kylie… that child has issues. Still, Khloe has spent the last two years going through a massive physical transformation, and not all of it is "diet and exercise and makeup." Khloe recently posted something on her subscription app about how natural she is, only pay careful attention to which words she chooses.
Khloé Kardashian is shutting down rumors of plastic surgery use. After receiving harsh comments from fans recently, Kardashian, 31, denied going under the knife in a new post titled "My Face Is Filler-Free, B—hes!"

"Let me set the record straight, once and for all: I haven't had any fillers or done any plastic surgery," the wife of Lamar Odom wrote on her app and website. Although Kardashian is saying no to plastic surgeries for now, she did admit she has one procedure in mind for the future.

"I'm going to get fillers eventually – that's the procedure I want to do when it's time – but I don't think I have wrinkles right at this moment," she continued. "When I do get fillers, I want some normalcy to my face because you are supposed to have expressions!"

In the meantime, the Strong Looks Better Naked author credits regular laser treatments and her glam squad for always making her look good.

"I don't need work on my face just yet because I have an amazing makeup team. Their contour game is so on point that I feel like I get a nose job every single day – and I love it!"

The Keeping Up With the Kardashians star doesn't let the rumors about facial surgery affect her, but when it comes to comments regarding her body, that's where she draws the line.

"It doesn't bother me too much when people say that I got plastic surgery on my face because I know that I haven't," Kardashian wrote. "However, it DOES bother me when people say that I got procedures done to my body because it absolutely discredits two and a half years of constant workouts. Literally blood, sweat and tears."
Pinocchio Butt, PLEASE. Hush. While I'll say that she might not have fillers in her cheeks or Botox in her forehead, can we all agree that she's getting a crazy amount of lip injections? Which is why she didn't say "Of course I don't get injectibles," because that would be a lie. Much like her Ass of Lies. No, Khloe, I will never believe that you got that crazy Pinocchio Butt just from working out. You got it through surgery. Stop treating your fans like they're too stupid to figure that out.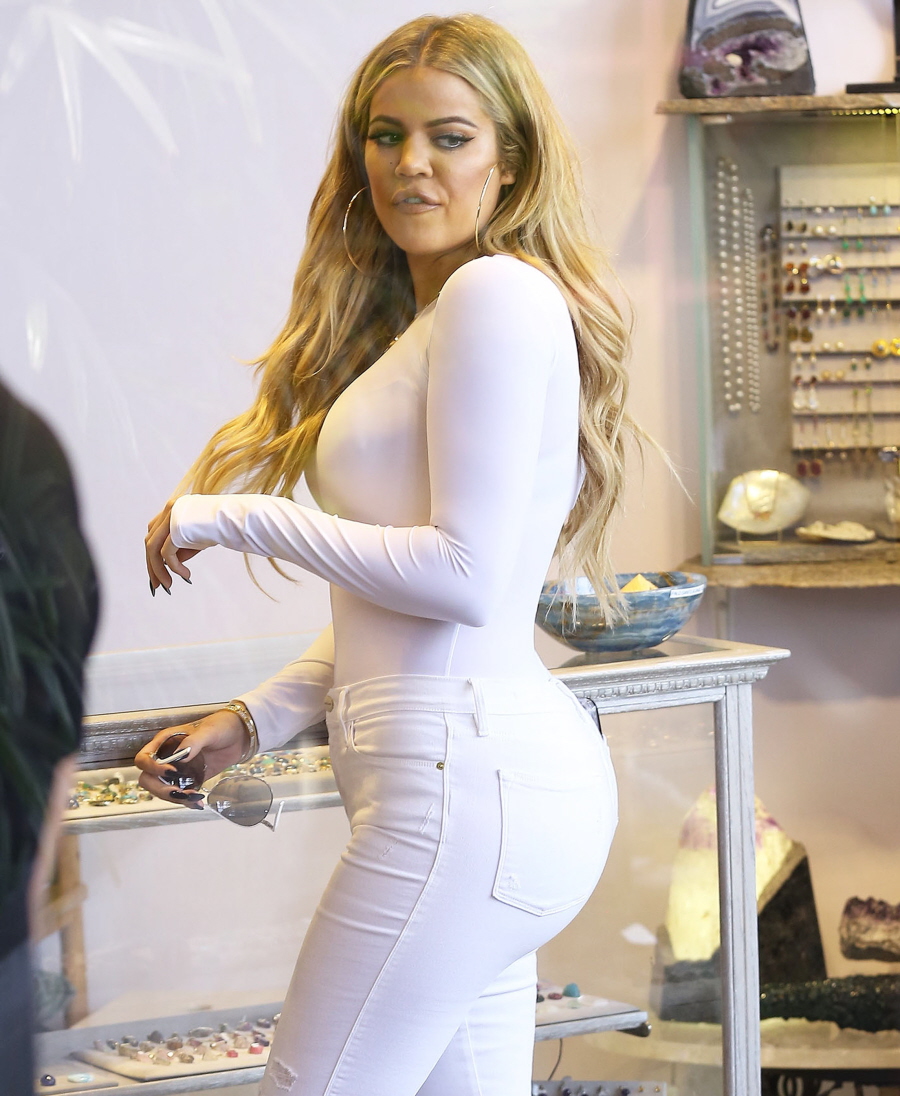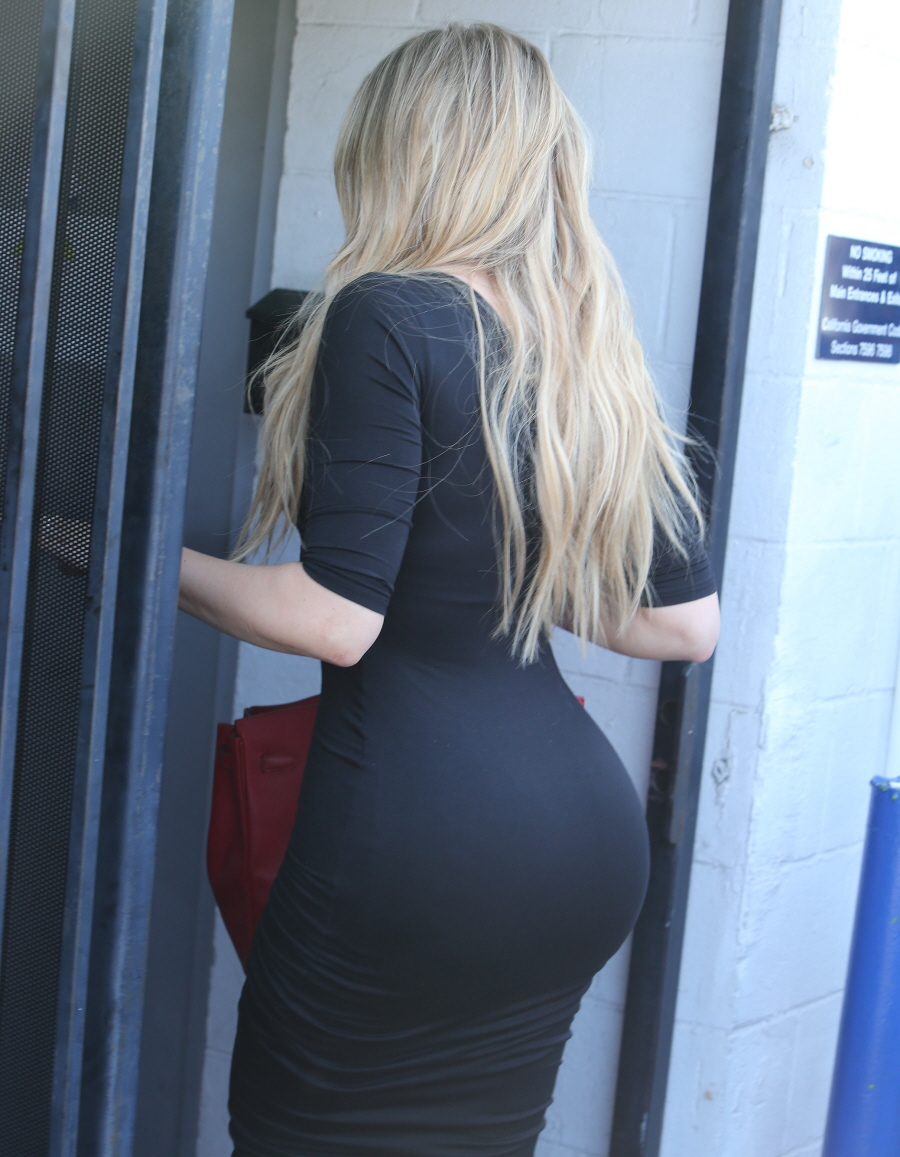 Photos courtesy of Fame/Flynet and Khloe's Instagram.