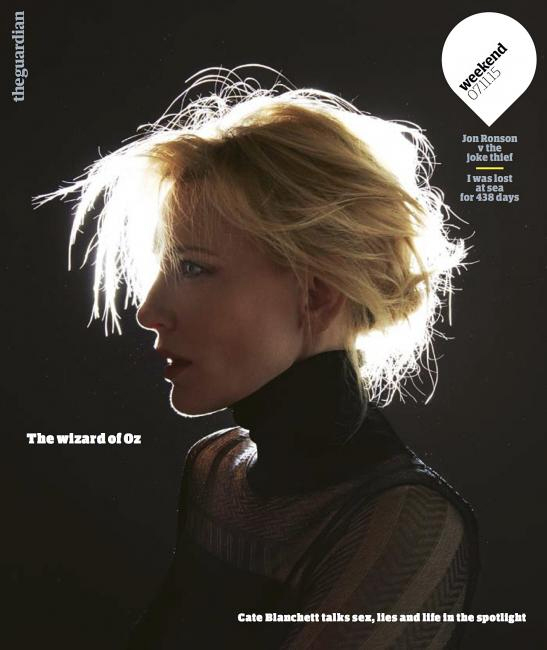 Cate Blanchett covered the Guardian's Weekend Magazine to promote her fall films, Carol and Truth. In the weeks since we've discussed Blanchett's movies, the idea that Blanchett could or would earn some awards nominations for Truth have sort of faded away. The film wasn't very well received critically, and at this point, if Cate is going to get nominated this year, it's going to be for Carol. Anyway, you can read the Guardian's interview with Cate here. She was pretty chatty with the magazine, but we've heard a lot of this stuff before. Some highlights:
Being 46 years old: "Actress years are like dog years. So that makes me about 120."

On LGBT rights, sexism: "Well, the fact that we're talking about it means there are still barriers. It's like the situation with women in film – or, frankly, women in every industry – not being paid the same as men. You have to keep it on the agenda. You have to keep it politicised. But I'm not very interested in agitprop cinema. That's the realm of the documentary. That's where investigative journalism belongs. The problem is that when you represent a character in a same-sex relationship, it's like you have to represent them all. You become a spokesperson, which really isn't the point. When the time comes that we have a diversity of same-sex couples in film, then the problem is solved, I don't have to stand for everyone."

On being misrepresented as having "many" relationships with women: "Look. I also just played Mary Mapes, who's a journalist. No one asked me how long I'd been to journalism school. If I played someone who has an affair, I think a reporter would probably think twice before asking, 'Ooh, how many affairs have you had?' It would be a slightly delicate area. But there are no holds barred about asking me whether I've had relationships with women. And so I facetiously said, 'Oh yes, I've had many relationships with women' – because frankly, who hasn't? Of course I said it in inverted commas. But the inverted commas didn't make the page."

Being a working actress and mother: "Now, I might be wrong, but I don't think they put the same question to male actors, do they?"

Stepping away from her film career: "When I stepped away to run the theatre company, a lot of people said, 'This is a mistake. You realise you have a certain shelf life and you're throwing that away.' But I think it's made me a better actor. If it hasn't, I'm a f–king idiot. But you do carry that fear with you. When I was getting ready to leave [the company], I did think, 'Well, I'm in my 40s, I don't know if I've even got a film career to go back to.' And then Blue Jasmine landed in my lap."

She doesn't want to sound wanky. "Acting can be an anthropological process. I don't want to sound wanky or pompous about it – my son calls it pump-ass – but I think that's what it is."

Empathy & Donald Trump: "I think that empathy is a noble cause. I think a point of understanding is probably a good thing. I mean, with some people it's harder than with others. If I was playing Donald Trump, it might be a tall order…. I would play Donald Trump in a heartbeat. The comb-over? I'm there. Todd Haynes could make a whole new film. Six different incarnations of Trump."
A significant chunk of the interview is devoted to discussing Blue Jasmine and what it was like working with Woody Allen. It's interesting because during Cate's awards blitz two years ago, all of the questions about Woody Allen were shunned because of all of the controversies. But I guess Cate thinks that it's passed and she can now talk about it? Perhaps. And yes, I would love to see her play Donald Trump. Why do I think she would be somewhat brilliant at that?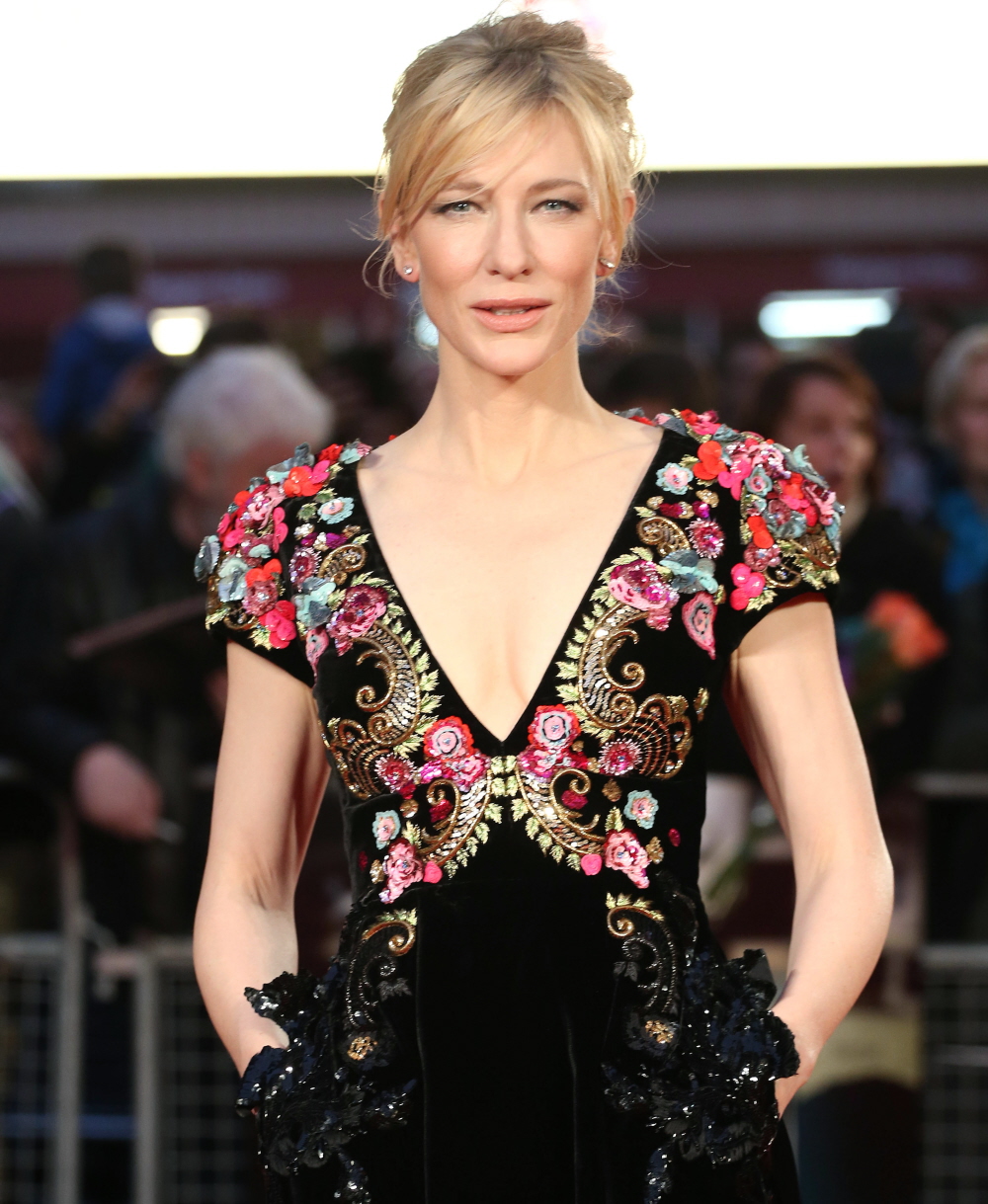 Photos courtesy of The Guardian, WENN.