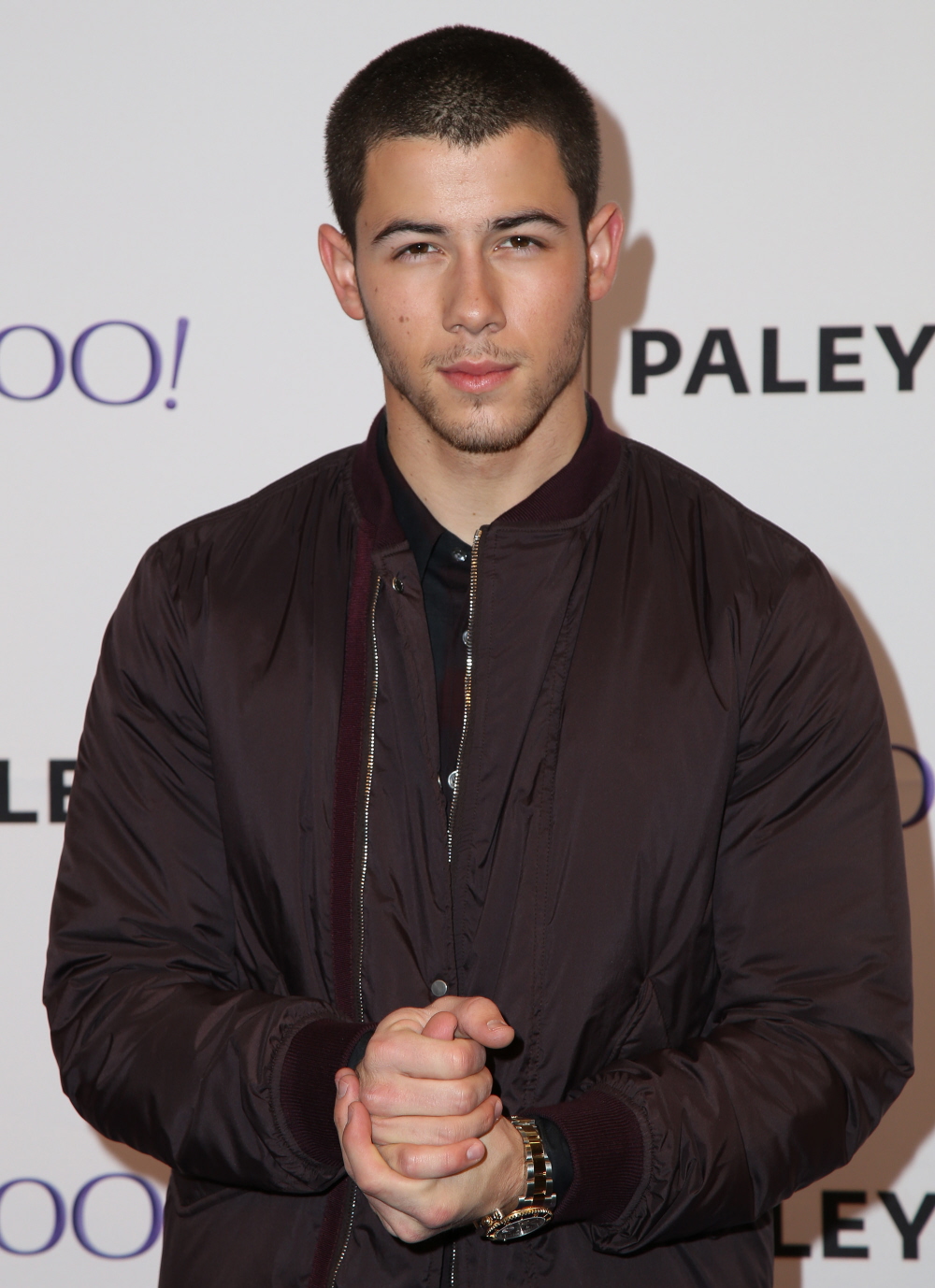 Some of you are too young to remember, but back in the 1990s, the only thing we worried about was aliens. Like, we weren't worried about terrorists or ISIS or anything all-too-real. The X-Files was a huge success and "aliens" were big business. Ufology became a thing. Even now, if you watch the History Channel, you might get some idea – the History Channel began doing (and still does) shows about aliens, the history of UFOs, Ancient Aliens and all of that. Well, I'm happy to see that the younger kids are getting into to it too. Apparently, Nick Jonas – who is only 23 years old – is obsessed with aliens and UFOs. Bless him.
In an interview with This Morning on the U.K.'s ITV on Monday, Nick Jonas explained how a UFO sighting has impacted him.

"This was probably eight years ago," said Jonas, 23. "I was in my backyard in L.A., and I looked up at the sky and [saw] three flying saucers," said Jonas, 23. The "Levels" singer admitted that he questioned everything about the experience, saying, "I looked at my friend and said, 'Are you seeing this or am I losing my mind?'"

Jonas added, "He was seeing the same thing. Then I went online and looked and there were three identical sightings, two weeks before."

This close encounter ignited a flame of interest in Jonas, who has paid attention to coverage of flashing blue lights spotted in the California sky on Saturday. (The U.S. Navy later took credit, saying the colorful display was the result of a Trident missile test conducted by the ballistic submarine USS Kentucky.)

"I'm obsessed with UFO stuff in general, so I'm all over this," Jonas said of the reports. "That blue light freaks me out in the best way possible."

In fact, Los Angeles residents shouldn't be surprised if they see Jonas on the hunt for extraterrestrials.

"I'm really excited to get back to LA; I leave in a couple of hours, and I'm going to go try find a UFO," he joked. "I'm very excited."
This reminds me of Megan Fox talking about how much she loves the show Ancient Aliens and how she thinks all of it is real. For the uninitiated, The History Channel's Ancient Aliens is a show about whatever weird/spectacular/noteworthy events have happened in the past and throwing "IT WAS TOTALLY ALIENS" into the mix. The Pyramids? Alien technology. Stonehenge? Aliens did it. Machu Picchu? Totes aliens. It sounds like Jonas is more of an undercover Ufologist more than anything else. Personally, I've never had any UFO or alien experiences, but THE TRUTH IS OUT THERE.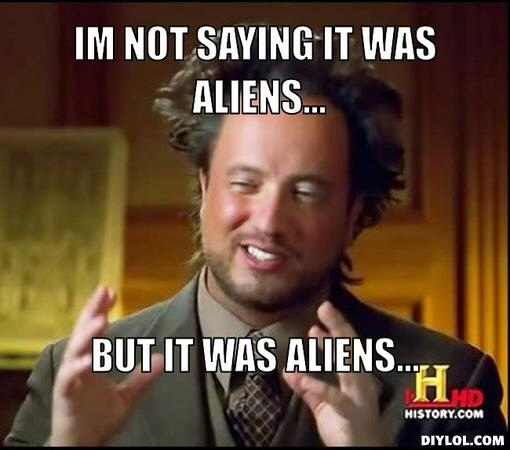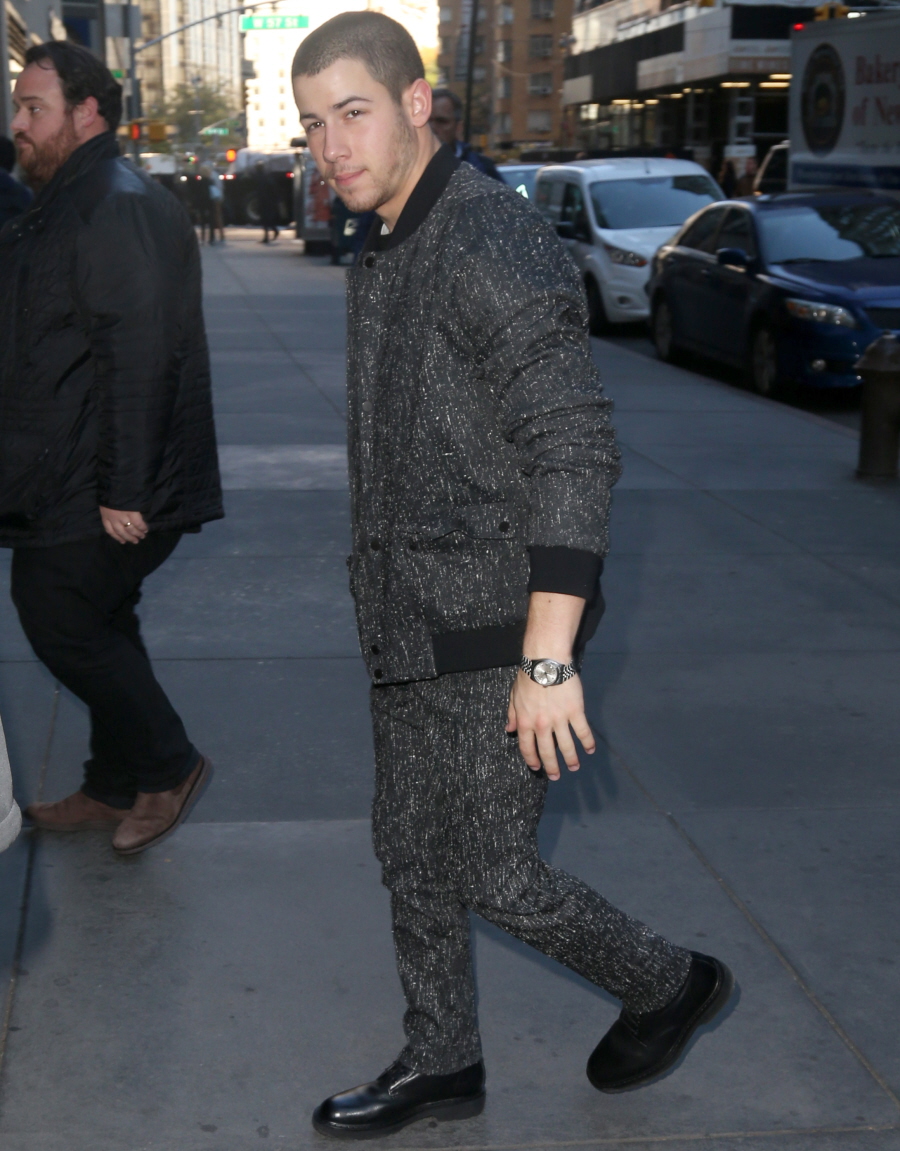 Photos courtesy of Fame/Flynet.