In keeping with her reputation of being the rebel of the Jenner-Kardashian klan, Kylie Jenner ignored sister Kim and Mom Kris' advice and went under the tattoo gun of celebrity inker Keith "Bang Bang" McCurdy in New York City last night. Then Bang Bang ignored the advice of any rational person in the world and let Kylie turn the gun on him.
The 18-year-old, who recently criticized a female paparazzo, was in the Big Apple to support Caitlyn Jenner as she accepted Glamour Magazine's "Woman of the Year" award. Tonight, she will be in the audience as sister Kendall hits the runway in the Victoria's Secret Fashion Show.
Even though big sister Kim told her younger siblings that getting inked was akin to "putting a bumper sticker on a Bentley", Kylie went ahead got a small bit of text inked on her hip. For a family who puts it all out there, the placement is kind of surprising – but she could be following sis Kendall's lead. Probably fearing losing modeling gigs, but wanting to have a moment of rebellion, Kendall walked into NYC's Jon Boy tattoo studio and walked out with a small white dot on the inside of her finger. So rebel, much crazy.
After Bang Bang finished up with Kylie, she grabbed the gun and added her own artwork to Bang's already ink-covered skin, which you can see on Bang's Instagram. She added a small crown with the letter K on it on the back of Bang's calf. This isn't the first time Bang has allowed an amateur to give him a permanent autograph. Among his many pieces of celebrity skin art include a cartoon mouse drawn by Justin Bieber, a peppermint from Katy Perry, an umbrella from Rihanna and a crescent moon from Miley Cyrus. Neat, huh? Neat but risky for Bang – a quick Google search reveals that all of these shenanigans are kind of frowned upon by the law. As far as NYC goes, "The law requires tattoo and body piercing operators to obtain a permit in order to operate a tattoo or body piercing studio and for all tattoo and piercing artists to obtain an individual permit."
Of course, this whole incident is a publicity bonus for both artist and subject. Bang has a new book, My Life in Ink, with a forward by Rihanna, hitting shelves on November 17 and Kylie, well, the girl not only has to keep her followers happy on Instagram and Snapchat, she also has to deliver content to fans who – for some reason I still can't figure out – pay $2.99 a month for exclusive duck face selfies and such. Well, if she's going to be such an influential teen, hip tattoos are at least an improvements over duck lips – but let's hope the amateur tattoo artist thing doesn't take off.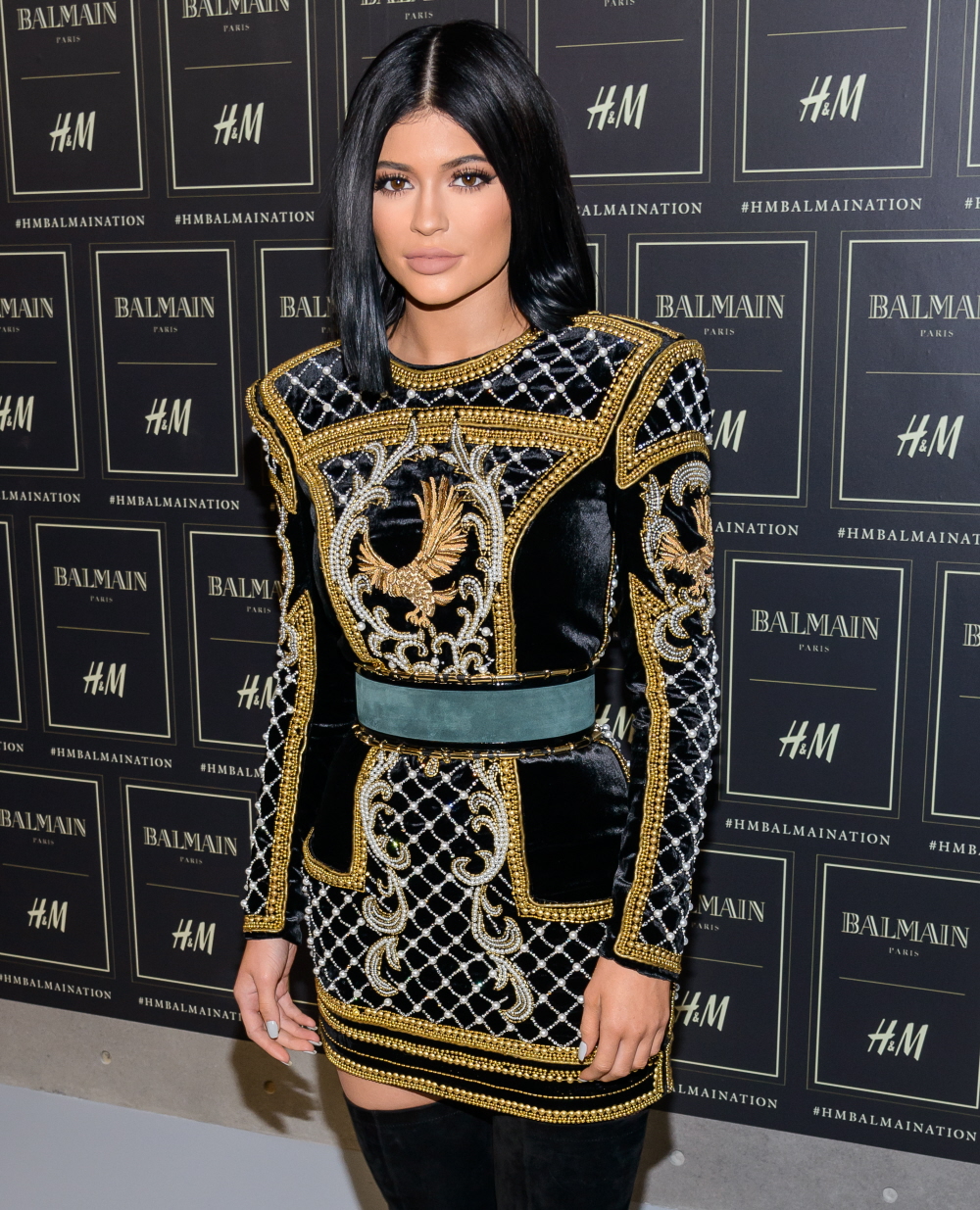 Photos courtesy of Instagram, Fame/Flynet, WENN.