Kate and Owen on 3/30/07. Credit: Fame.
Rumors persist about Kate Hudson and Owen Wilson. Multiple tabloid sources are claiming that the couple is still very much together, and now planning a wedding. Kate and Owen allegedly decided to stay in France for several weeks on a little romantic holiday, where Owen may or may not have asked her to marry him.
But where's the ring? Ah, there's a source who claims "Kate and Owen don't feel the need for flashy engagement rings." Who said anything about "flashy"? Just a simple diamond for a simple girl, hippie. So where will they get married, and when? Maybe in June, and perhaps in Hawaii, where Owen has a sun-kissed man-cave. Or perhaps Goldie Hawn's Aspen home, but that seems unlikely. Kate got married to her first husband at the same Aspen home, why would she want to go back to the same nuptial-cursed place?
Kate Hudson and Owen Wilson are reportedly getting engaged.

The on-again, off-again couple decided to stay 'on' for good whilst on a romantic holiday in France.

A source says they're planning to go through with the nuptials in June.

"They realised how devoted they are to each other. They don't want to ever be apart again. Kate and Owen don't feel the need for flashy engagement rings."

Apparently they're still deciding whether to hold the wedding at Kate's mum Goldie Hawn's place in Aspen or Owen's home in Hawaii.
[From ABC News Blog "The Shallow End"]
I don't really buy that Owen and Kate are engaged, but I'd bet they've talked about marriage and at least considered it. They keep coming back to each other, there must be something substantial there. Something that can be built upon, but Owen may be too fragile still.
Speaking of Owen's alleged (or real) fragility, Ted Casablanca at E! claims that Owen and Cameron Diaz were maybe hooking up in Florida recently. I don't believe anything that comes out of Ted Casablanca's keyboard, but the report is here is you feel like wasting time.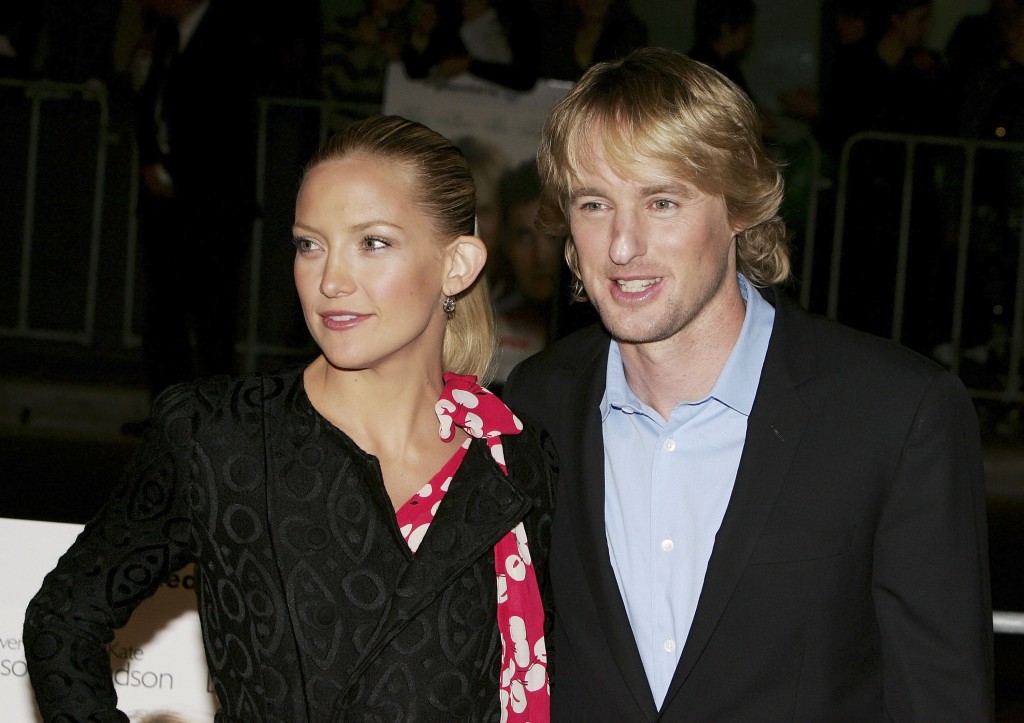 Kate and Owen at the "You, Me, and Dupree" premiere in July 2006.