Earlier this week, our new writer Corey covered Whitney Port's weekend nuptials. Whitney married Tim Rosenman (some dude) in Palm Springs over the weekend. Whitney is, to me, a lot like Olivia Palermo. Meaning I don't really know why they're famous or why I know their names, but if nothing else is going on, I'll look at what they're wearing. Which is why Whitney Port is getting a second story this week. It's because she wore a MULLET WEDDING GOWN.
Whitney seems to have sold some of her wedding portraits to Us Weekly, and Whitney Instagrammed one of the shots yesterday. So, we now know she wore a mullet dress by Ashi Studio. She customized it because she wanted MOAR MULLET.
Traditional bride? No way! When Whitney Port tied the knot with Tim Rosenman on Saturday, Nov. 7, the fashion designer and reality TV alum, 30, went for an edgy, unusual look. The City star's custom-made gown, which featured a waterfall hemline was a collaborative design with Ashi Studio, was certainly out of the ordinary.

"At the start, Whitney saw a dress from the latest couture collection and she got inspired for an idea for her wedding dress," Mohammad Ashi of Ashi Studio tells Us Weekly. "It was inspired by a vintage chandelier from Venice and Florence."

Port's gown, which featured a short front and long train, showed off her model-esque stems. The lace fabric and silver embroidery was decorated with small off-white pearls, using a beading technique called Zardozi. Port kept her jewelry minimal and accessorized her bridal look with white gold, pearl, and diamond earrings by Delfina Delettrez. The pearl stud originally belonged to Rosenman's mother. She added a little more bling once she said her "I Do's" with three Tacori wedding bands.
I don't understand why any bride would want a wedding gown "inspired by a chandelier," but sure. The details are totally what makes this story amazing. Between the vintage chandelier, the fact that this is exactly how Whitney "customized" her look, and the THREE wedding bands, it's all pretty… extra? I guess.
And you know how I said that Whitney reminds me of Olivia Palermo? Palermo wore a mullet skirt to her wedding too – go here to see those photos. In retrospect, I like Palermo's look a lot more. Whitney's wedding gown just looks… not bridal enough?
Here are some photos of Whitney and her new husband out and about on Tuesday: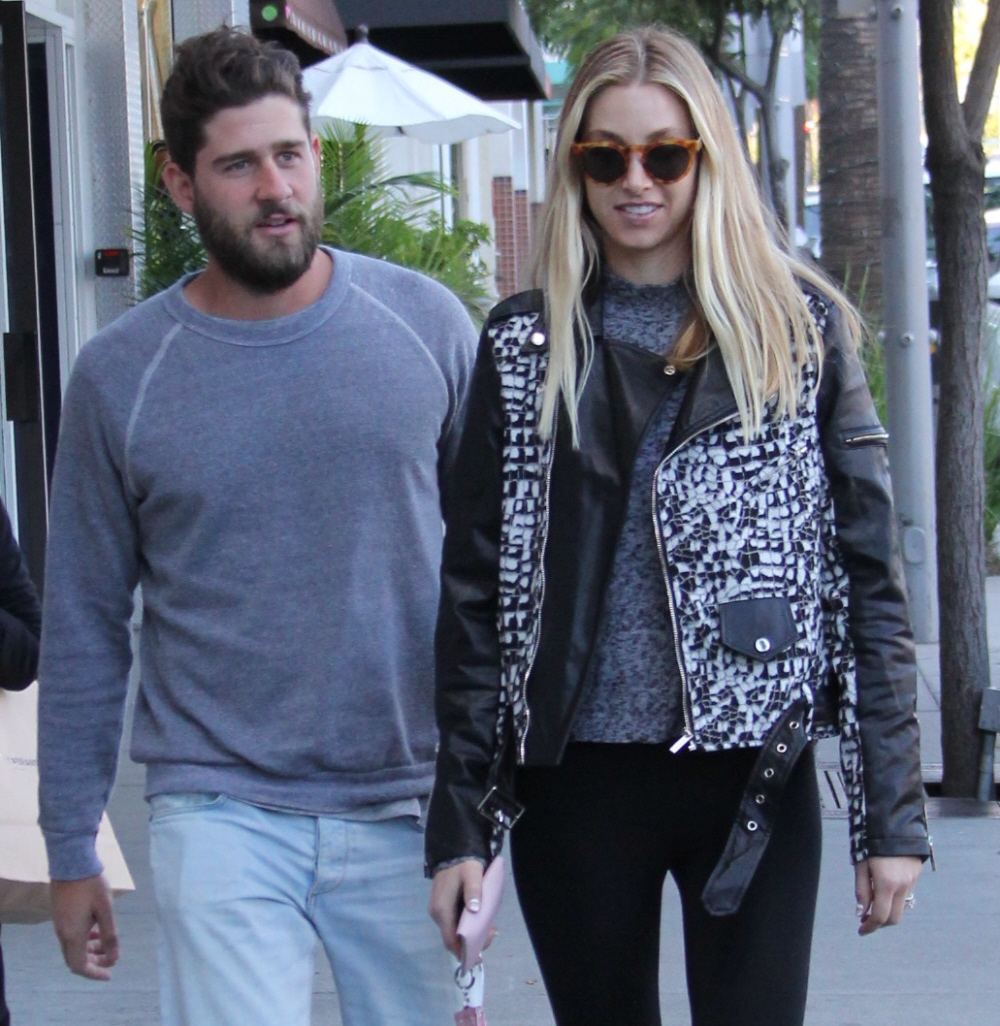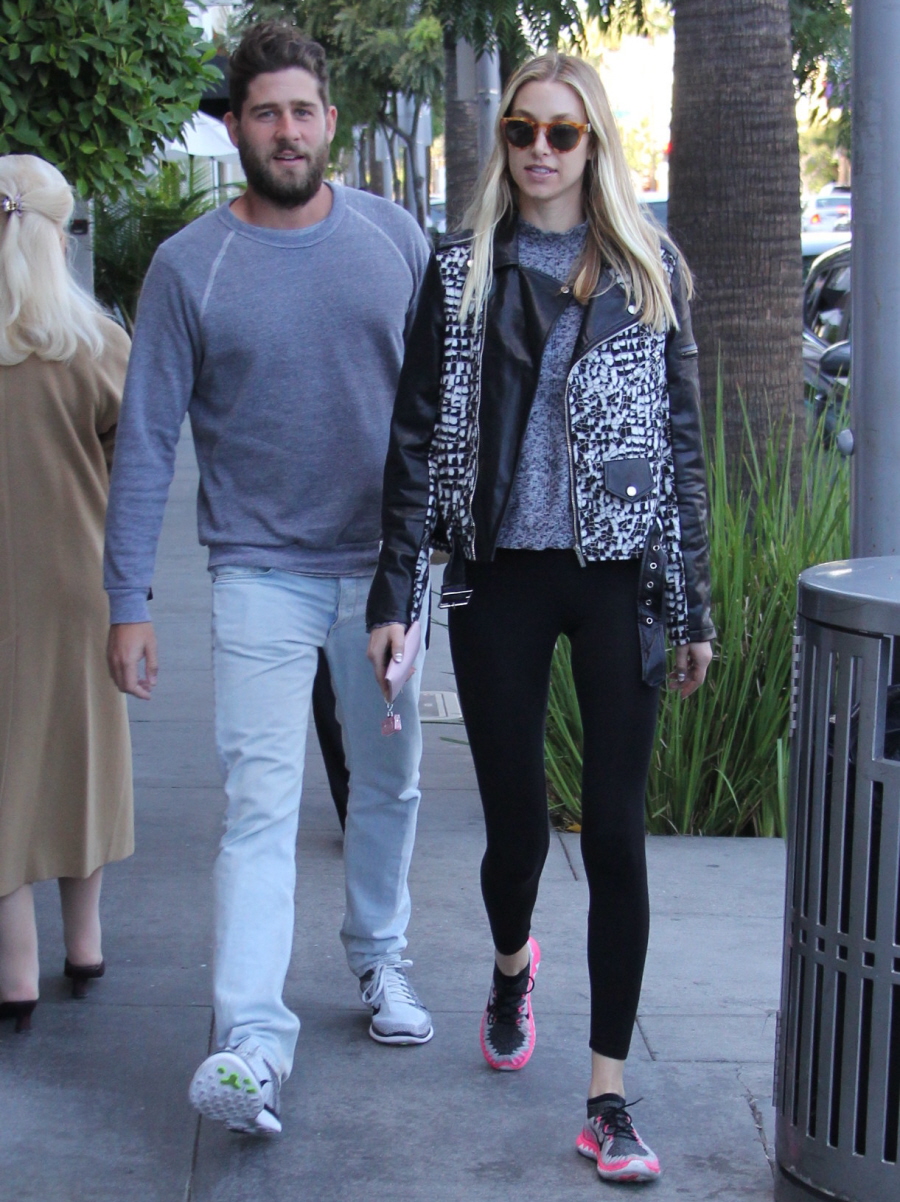 Photos courtesy of Instagram, WENN.