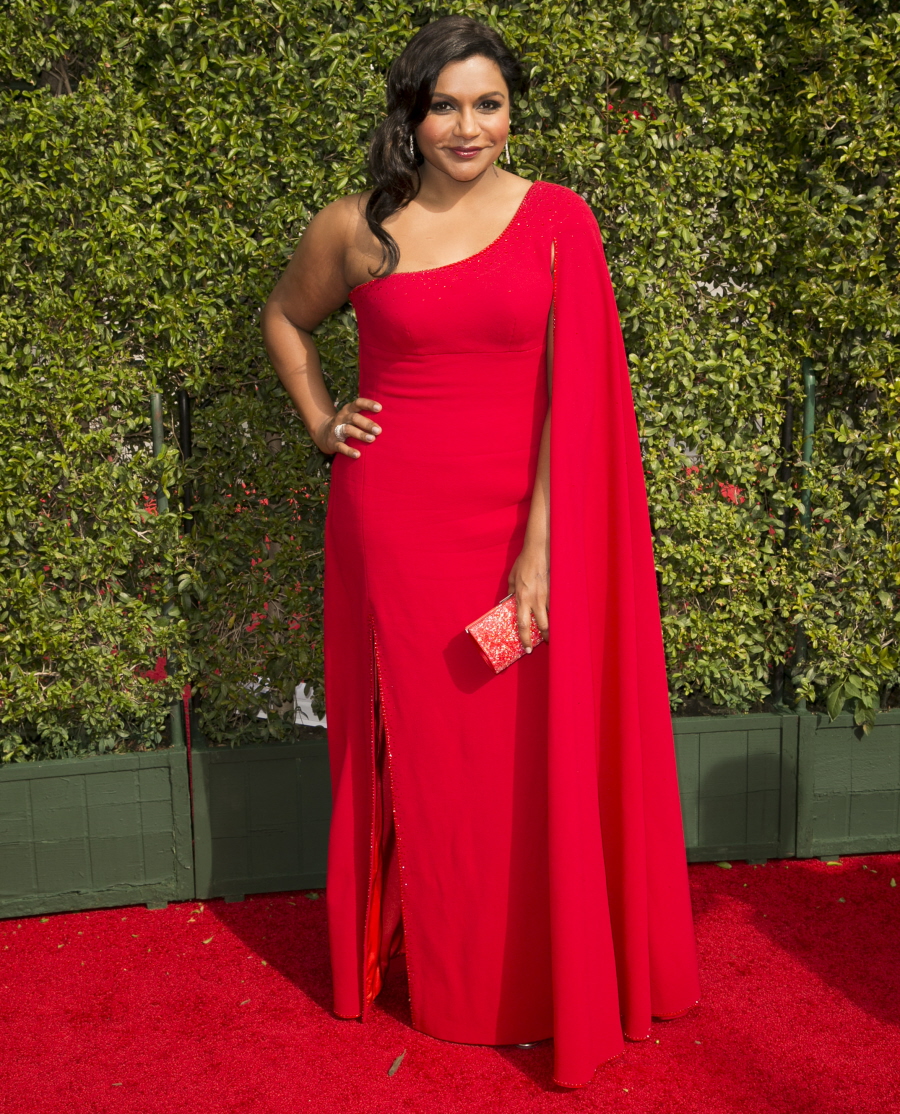 I have a lot of angst when people hate on Mindy Kaling. I believe a lot of the criticism she gets as a person, as an actress, as a writer and as a multi-hyphenate entertainer is unfair. She's blamed for not being all things to all people, she's attacked for not being the perfect Indian-American heroine, she's attacked for her size, her looks and most of all, her confidence. I honestly think her confidence is one of the biggest reasons why some people dislike her – that she has the audacity to believe that she's an awesome person doing good work.
Well, Mindy did a Reddit AMA last week and the whole thing has taken on a life of its own. You can read the full rundown here at E! News, but I'm going to try to appropriately summarize everything that's happened. In between lighter questions during the AMA, Mindy was asked why The Mindy Project has "very little diversity" and why there are so few men of color on the show. She was also asked about the Tamra character, played by African-American actress Xosha Roquemore, and why Tamra is a "stereotypical 'sassy black woman' character." Here is Mindy's response:
"Hi! Great question. I think I disagree with your premise. We have six series regulars. One, the lead, is me, and Indian woman. Another is an African American woman. That's a third of our cast – although of course I hate to think of us in those terms. Utkarsh [Ambudkar] and Randall Park both recur on our show. I do think it's important though, we can always do better. I always think it's funny that I'm the only asked about this when sitcoms I love with female leads rarely date men of color. I guess white women are expected to date white men. I'm expected to 'stick to my own.'"

"2) I think you're talking about Tamra. I'm sad you reduce her to a 'sassy black woman.' Xosha [Roquemore] is hilarious and gorgeous and nails lines like 'A cranberry turtleneck is what you give your aunt graduating from court reporter school.' Is it because Tamra wants to be famous and loves to perform at work and puts a value on superficial things? I loved play that as Kelly on The Office, and I love that Tamra is young, loves celebrity, and is confident and into herself. I hate that it's reduced to someone else's version of a racial stereotype."
All of which is totally legitimate. Do I think Tamra was written as a stereotype at first? Sure. But the writers rounded out the character in some great ways. I also think it's consistently weird that Mindy Kaling gets questions about "diversity" because she is literally the only Indian-American woman starring, writing and producing her own show. The whole "why doesn't Mindy date non-white guys?" is a question she always gets, to which Mindy tweeted this:
Someone write an article about white leads on shows who won't date outside their race. You've got PLENTY of options. I dare you.

— Mindy Kaling (@mindykaling) November 12, 2015
Which is really true. Why is dating-diversity only a thing when it involves a woman of color? I also think that everyone's allowed to have their "type," you know? Mindy likes cute, slightly fey white guys. That's her type, on the show and in real life. And I think people get really mad about that, because "why is an Indian woman dating white men?" and "why doesn't she stick to her own race?" Also: Mindy did deal with this on The Mindy Project. Mindy tried to flirt with Larenz Tate and he shut her down by telling her that his girlfriend is Tyra Banks.
Anyway, after all of that, Vulture editor Ira Madison (an African-American man) took Mindy to task in an epic Twitter rant about how Mindy doesn't have enough women of color behind the scenes on The Mindy Project nor does she have enough men of color in front of the camera, etc. At one point, he tweeted: "I'm tired of talking about Sister Kaling. I need Priyanka Chopra to become a star and snatch her coins." To which Mindy replied: "Sad that there can only be one of us succeeding. I love Priyanka's work."
For the record, of course I think Kaling could do better with diversity on her show. She should have more women behind the scenes and in front of the camera. She should have a more diverse show overall. BUT SO SHOULD EVERYONE ELSE. So should all the shows that have all-white leads and white showrunners and an all-white writers room and white producers and white male directors. Why is Mindy Kaling the one receiving this targeted criticism, and why is she being bashed to this extent?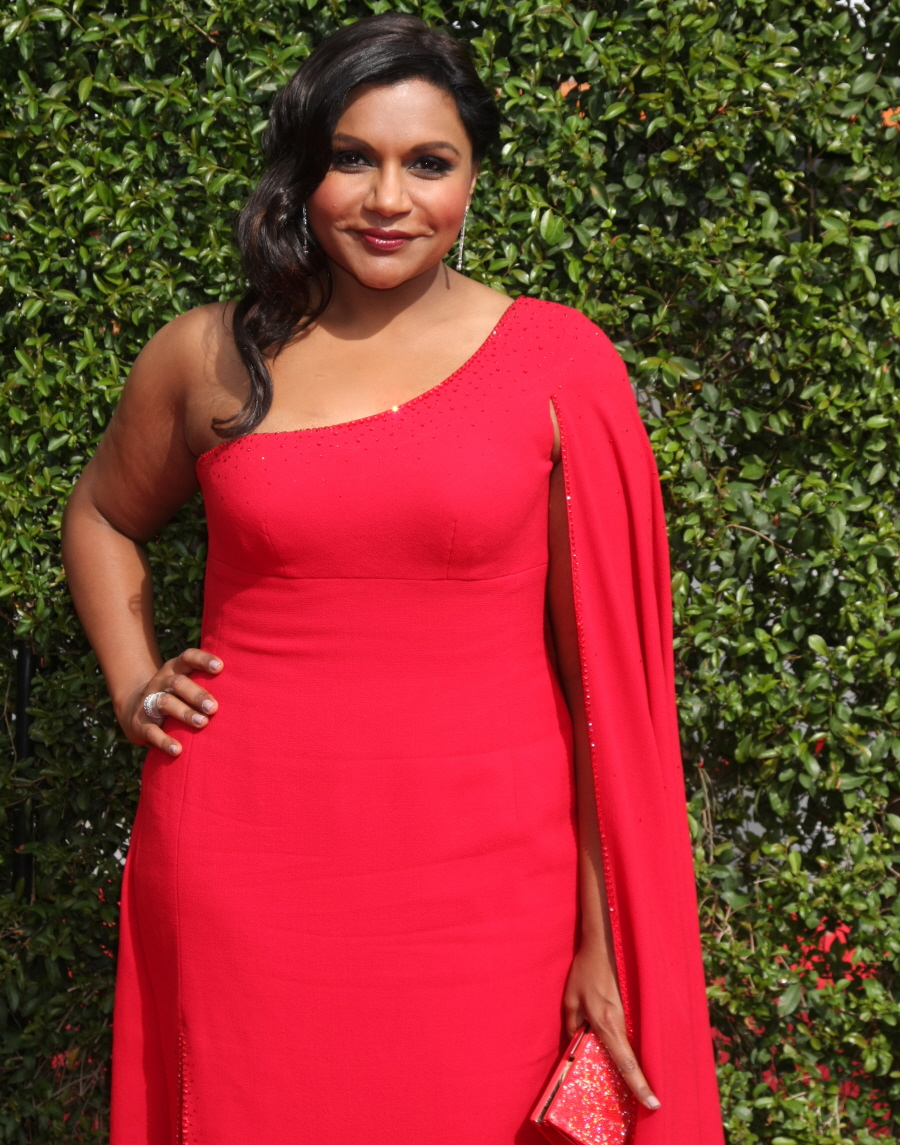 Photos courtesy of WENN.