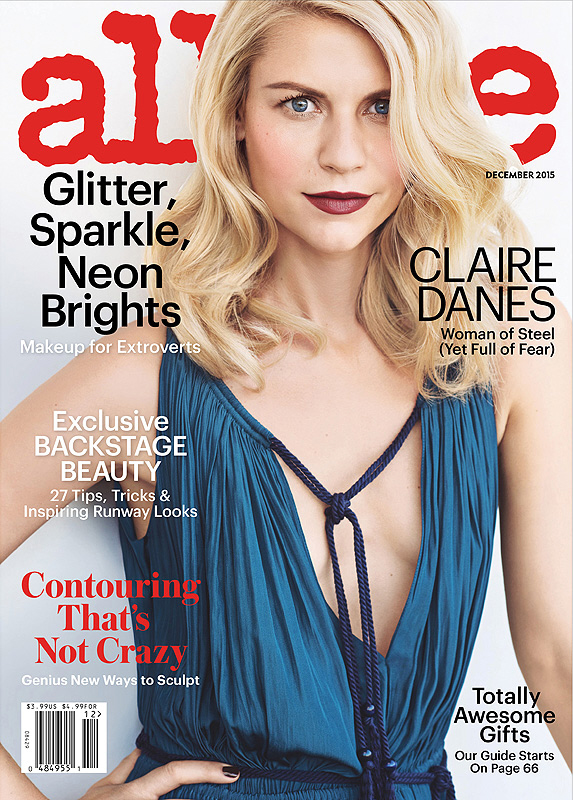 Claire Danes covers the December issue of Allure, and as it turns out, the cover interview is pretty good. I'm okay with Claire these days – a few years ago, when I was a Homeland superfan, I was definitely more of a Claire fan-girl, but these days I don't watch Homeland and so I'm sort of over her. Not in a mean way, just in a "oh, she's still there" sort of way. One of the things about Claire is that she usually a boring interview. The rare times her interviews do make news, it's because she's made some kind of reference to how she ran off with Billy Crudup when he was with then-pregnant Mary Louise Parker. Unfortunately, Claire doesn't reference that with Allure! Some highlights from the cover story:
Her now-infamous cry-face: "I'm very vain about my performance. I want to give as honest a performance as I can. But I'm not so worried about being regarded as beautiful when I'm playing a character. I have plenty of vanity in my life. I want to look pretty in the world. But I can be this bottomless pit. I know some of the most beautiful women on the planet — unequivocally, objectively friggin' gorgeous — and they are rife with insecurity and self doubt, and you just think, 'Well how can that be?' I'm attractive enough. I can do the work I want to do. I've found a wonderful man who wants to make out with me. I'm good."

Makeup rules: "It's either eyes or lips. It's like legs or boobs: You shouldn't do both. That's always the first question when you sit down to get ready for the night."

Bodyshaming, body criticism: "It's just so ingrained in us, the idea that we should take up the right amount of space, literally and figuratively. I've wrestled with this my whole life, as just a person in the world and as somebody who makes images. It's OK to want to look and feel your best. It's OK to work at being attractive, whatever that means to you. And it's also OK to not expect to be defined by that. It's OK to be powerful in every way: to be big, to take up space. To breathe and thrive."

Her younger self: "I didn't have many opportunities to chill and waste time. I was working all the time, and I was getting a little cuckoo… I do feel like I've gotten younger as I've aged. It's a very young mistake to assume that life is very serious. I get the joke now."

She gives her son manicures: "I got swag from a pre-Emmy party, and it was a bunch of Essie nail polishes. Cyrus discovered them, so then I started trying to paint Cyrus's nails… and it was really hard. They're really small nails. But I suddenly had a new, deep respect for manicurists."

She's an obsessive plucker: "Pluck my eyebrows. I love plucking. I'm quite fastidious about that. I get very anxious when there's a rogue hair."
[From Allure & People Mag]
I too am an obsessive eyebrow plucker. The bushy eyebrow/Scouse brow trend drives me crazy. Even as I'm sitting here right now, thinking about eyebrows, I can feel my anxiety creep in that I've got some rogue hairs going AWOL from the brows. TIGHTEN UP! I also like what she says about body criticism and women feeling that they can't or shouldn't take up too much space. And I enjoy the "eyes or lips" thing. I've never really thought about it like that, although I don't know as much about makeup as CB. When I used to wear makeup, I would choose eyes over lips just as a default.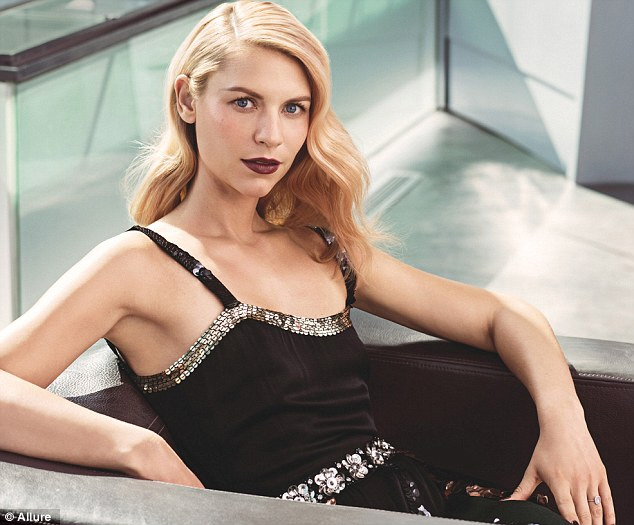 Photos courtesy of ALLURE.