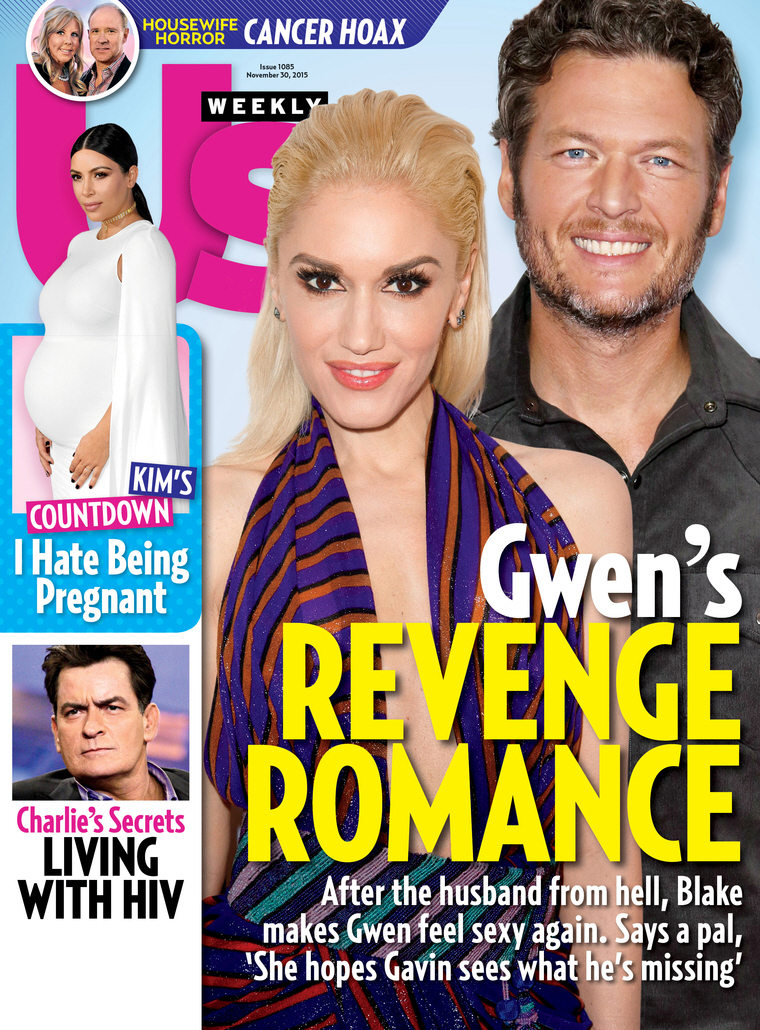 As I keep saying, I hope Gwen Stefani doesn't really fall for Blake Shelton. I think their romance is part fun/rebound/whatever and part public relations, but even though all of the machinations have been publicist-driven thus far, I'm hoping that Gwen doesn't develop feelings beyond "I'm just having fun with this." Us Weekly's cover story is about just that, with sources claiming that both Blake and Gwen are mostly being driven by the desire to screw over their exes. Props to them.
For Gwen Stefani, dating well is the best revenge, and she certainly is by jumping into a new romance with fellow Voice coach Blake Shelton after her devastating split from husband of 13 years, Gavin Rossdale. Shelton, 39, had been coping with his own sudden divorce from wife of four years, Miranda Lambert, after she refused to follow through on their plan to start a family, says a source. Both he and the mom of Kingston, 9, Zuma, 7, and Apollo, 20 months, "have been through horrible marriages and are bonding over that," a source close to Stefani reveals in the new issue of Us Weekly. "The relationship is very new, but it's a lot of fun."

Adding to the thrill? That their coupling might irk their exes. "Blake kinds of wants to get back at Miranda," says a Voice insider.

And Stefani, who directed her team to release a Nov. 4 statement confirming her romance with Shelton just hours before the CMAs, wouldn't mind delivering a little comeuppance of her own.

"After everything Gavin has done, she hopes he sees what he's missing," says a Stefani source of her courtship with the five-time Country Music Association Male Vocalist of the Year winner. "She's moved on with somebody better who is really good to her. Her being happy is the best revenge. And she deserves it."
Girl, you've got broken heart written all over you. I mean, it's fine – considering the way Gwen loved Gavin and the way she built her whole world around his ambivalence towards her, it's perfectly understandable that she would still have some issues about everything. Oh, well… I hope Gwen and Blake are having fun. As for Gwen's broken heart, she gave an interview to DC's 94.7 Fresh AM and she ended up getting real about the pain she's been in.
"I wish it didn't happen – I wish that all this wasn't happening. But at the same time, I feel like it was part of my life journey…Because of my situation right now, which we all know what I'm talking about, I feel like I go back and listen to a lot of that stuff and I'm, like, I get sick. You look at the songs and go, 'That was a red flag. That was a moment where I was feeling just as bad as I feel today, and why did I keep it up?"
I know exactly what she's talking about – all of those years where she sang every love song to Gavin and openly adored him and wanted the whole world to see their love… and he didn't really give a sh-t. Poor Gwen. I hope Blake is treating her well.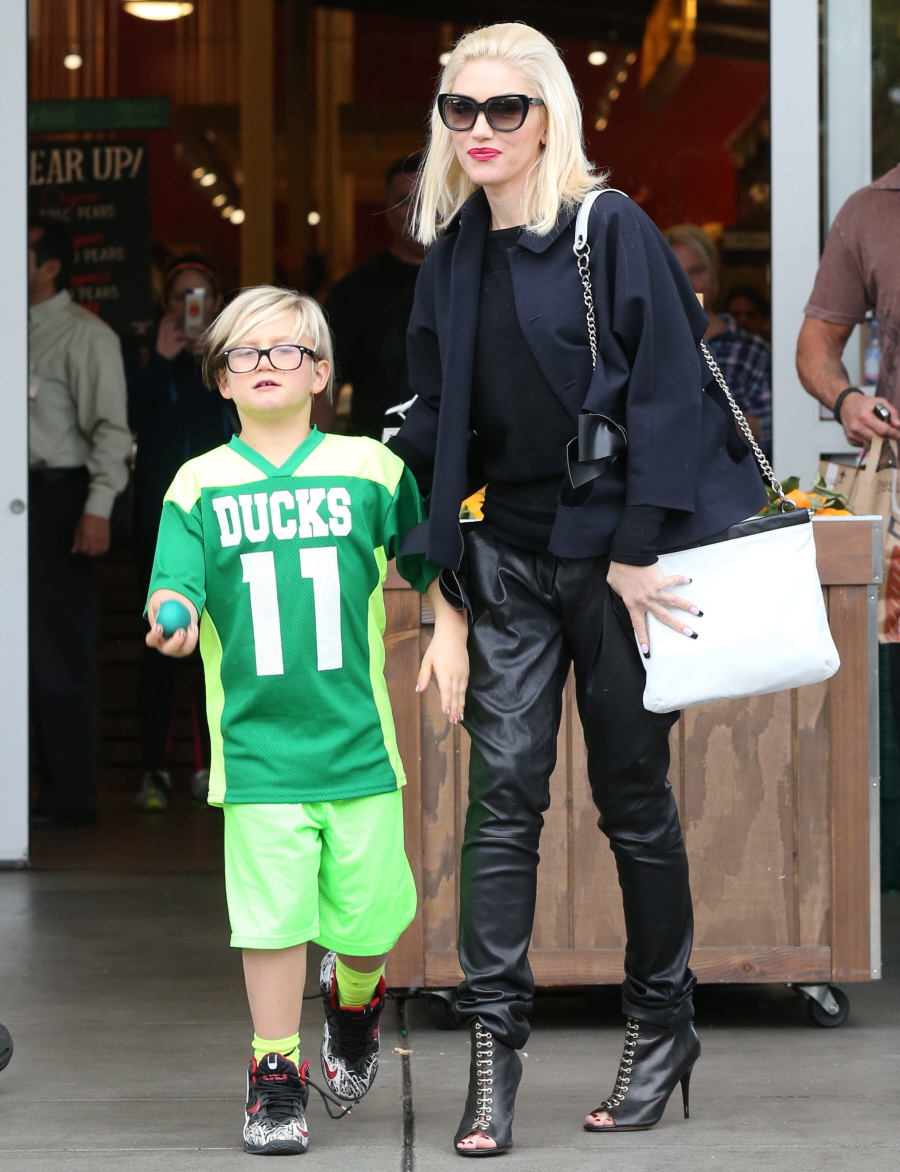 Photos courtesy of Fame/Flynet, cover courtesy of Us Weekly.