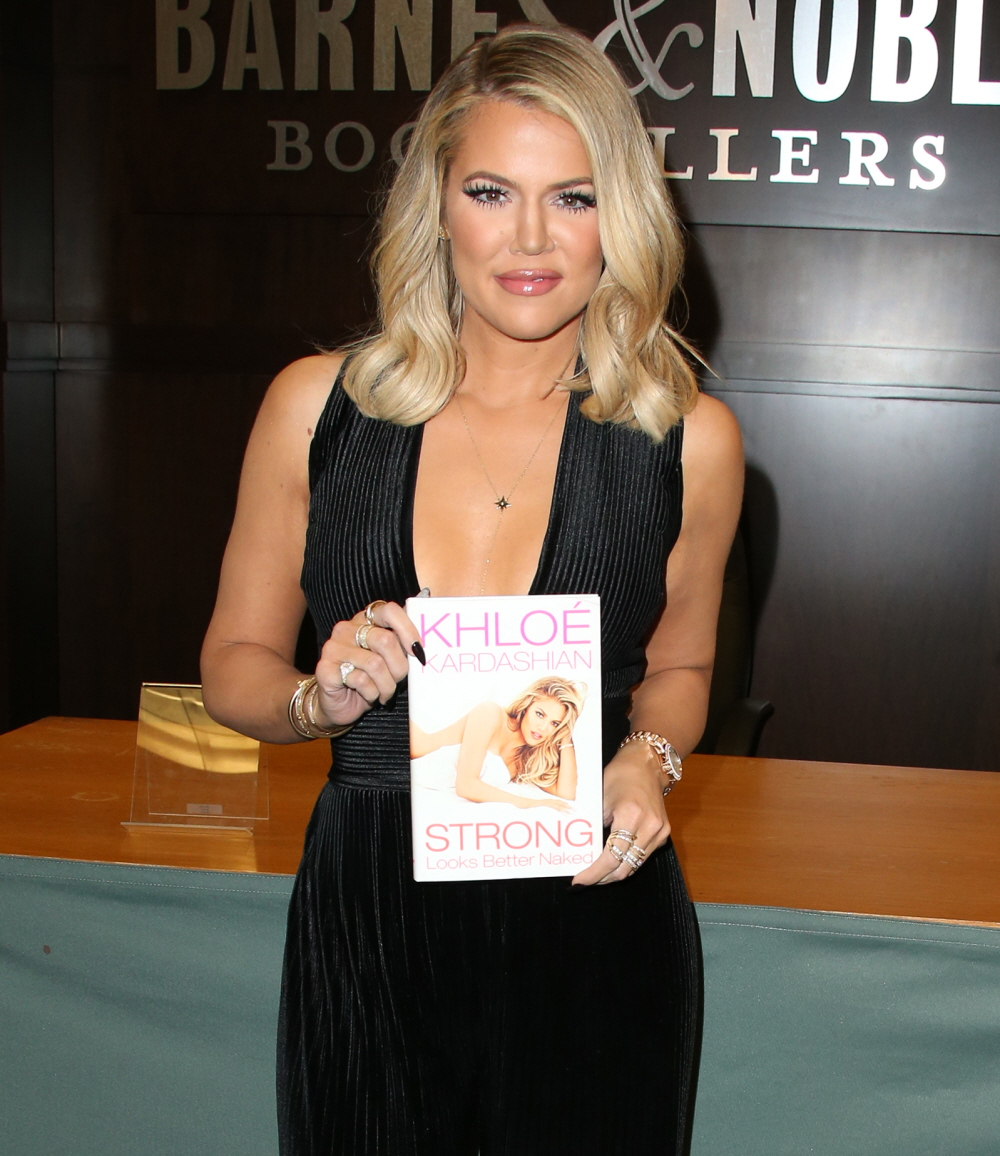 Ugh, I hate complicated Twitter-beef stories. They're a bitch to sort through. Alright, let's start at the beginning. Khloe Kardashian has canceled her book tour, or put it on hold or something. The reason for the cancelation? She's contracted a staph infection from being at Lamar's bedside at Cedars-Sinai in LA. Is she really there enough to get an infection? Apparently. And quite honestly, this is one of the reasons why I hate going to hospitals – I feel like germs and bacteria are all around. (Sidenote: at the gym yesterday, a trainer hovered over me, talking about how she thinks she's getting sick and I wanted to say "THEN GET THE HELL AWAY FROM ME YOU GERMY BITCH.")
So, Khloe is sick. She's getting some bed rest and drinking fluids and she's taking a lot of antibiotics. And I guess she's just staying in bed, obsessively checking her Twitter. Yesterday, Khloe responded to a series of trolling tweets from "fans" who hate the fact that she's a married woman with a boyfriend. Like… is that the most offensive thing? Anyway, here's what happened, mostly Khloe responding to people slamming her for dating James Harden while still married to Lamar.
After commenting on new boyfriend James Harden's latest basketball game, Khloe Kardashian got called out by fans for having more than one man in her life.

"You can't be with harden and still be married fam, gotta chose one," one Twitter user wrote.

"For better or worse sickness and health till death do them part. I'm with you she needs to pick one or the ou," replied another.

Kardashian was not impressed. "Divorce is still going forward. Doesn't mean I won't be there through sickness and health. I've proven that," she replied. "You should have said those to the man who went against all our vows. Judge yourself. F–k off."

"But you just with him to look good for the media, you think we don't know?" chimed in another Twitter user.

"Ummmmm how does that look good in the media?" retorted Kardashian. "He wasn't picking roses my friend. Get off my d-ck," she answered swiftly.

"I think the painkillers I'm on and tweeting is probably not the best thing," she admitted. "Signing off…. Antibiotics +painkillers + tweeting does not equal anything good lol."
I like that she's holding firm about the divorce going forward. To me, that makes her actions towards Lamar and her actions on his behalf more authentic. Like, she's still going to take care of herself but she's also going to be there for Lamar for whatever he needs. It doesn't have to be one or the other. I mean, do I believe that Khloe has milked her situation in the press? For sure. But that doesn't mean that she's just trying to make the best of a really exhausting and difficult situation.
Photos courtesy of Instagram, WENN.