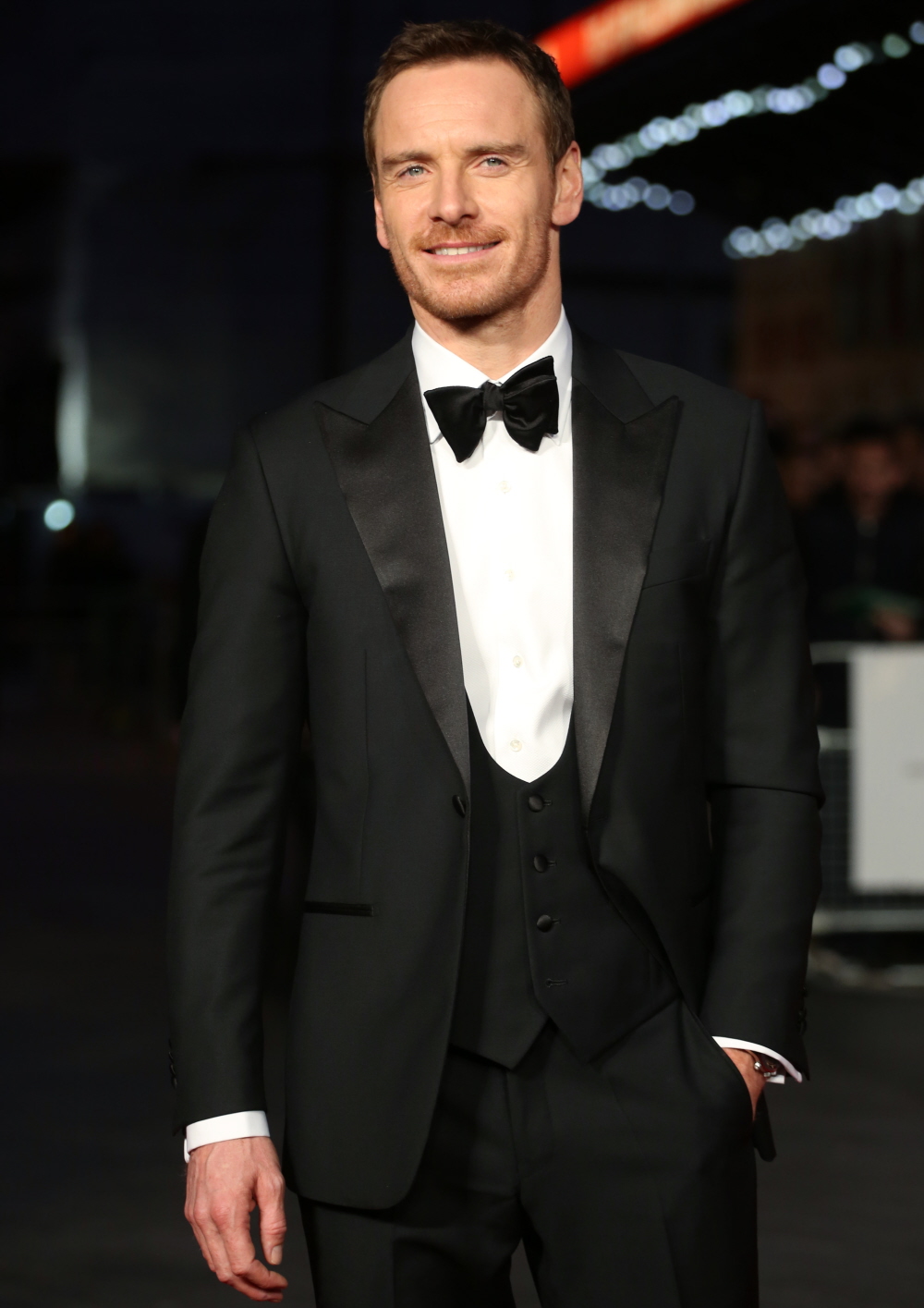 Michael Fassbender is currently filming Assassin's Creed all around Europe. IMDB has the production shooting everywhere from Malta, London and Spain. While I understand that the true-blue Fasslunatics will likely shout at me, I don't really think Fassy's priority at this very moment is Alicia Vikander. Alicia and Michael allegedly broke up in September – which was reported by Us Weekly and the lesser tabs – but then after the breakup stories, Alicia very visibly came out to support Fassy at one of the Steve Jobs premieres. So… if they did break up, they're likely on good terms. Or they didn't break up. Or they were having problems, and they broke up recently. Something along those lines. Anyway, Star Magazine claims that they did break up but that Fassbender has been trying to win her back?
Their relationship may have been short-lived (the duo dated for less than a year), but Michael Fassbender and Alicia Vikander just can't seem to stay away from each other, despite their tumultuous past.

"Michael is very hot-tempered – they fought constantly," claims an insider. "Alicia could calm him down most of the time, but it got old." Not that old, apparently. In October, Alicia was spotted attending the premiere of 'Steve Jobs' to support her ex-beau, leading pals to believe that a reconciliation was in the works.

"He's really trying to win her back," adds the insider. "It looks like she's ready to give him another chance."
[From Star Magazine, print edition]
I feel like Star is making assumptions based on their nationalities. The Irish guy has a fiery temper, naturally. The Swedish girl has a cool, icy temperament. Whatever. Just my opinion: I don't think they're in a real-deal relationship anymore. I think Fassy probably downgraded Vikander to Friends-With-Benefits status, and no hard feelings, and he's been off doing Assassin's Creed and they probably haven't seen each other that much. Maybe they'll be back "together" during the awards season, maybe not. I can guarantee one thing: Fassy isn't going to be on her arm while she promotes The Danish Girl. He wouldn't do that even if they were still together. He never shows up for his girlfriends, but they always show up for him.
Meanwhile, did you hear that Fassbender has been confirmed for the sequel to Prometheus? You've heard me rant about how much I loathed that f—king movie. Damon Lindelof is a hack and that film was a waste of a perfectly great cast. Well, Ridley Scott will be doing a sequel, now called Alien: Covenant. And it doesn't look like Lindelof is involved, hallelujah. Fassbender might be the only cast member from Prometheus who survives for this sequel. Which… is fine. I'm okay with that. Honestly, the only important thing is that Ridley Scott never work with Damon Lindelof again. You can read more about the project here.
Photos courtesy of WENN, Getty.