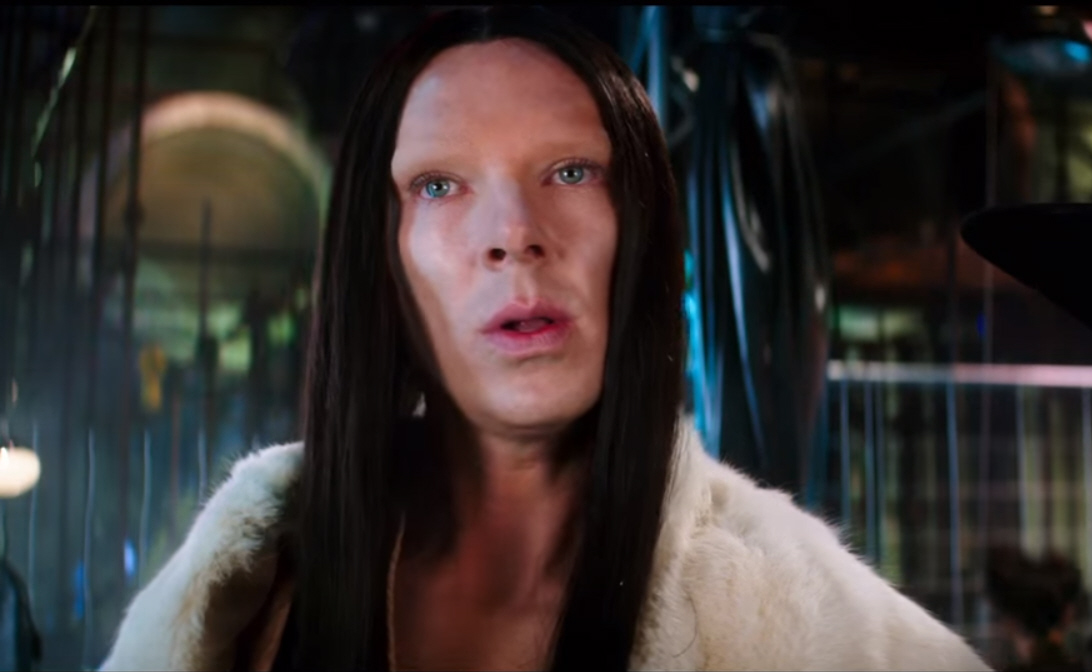 As we discussed last week, Benedict Cumberbatch's cameo in Zoolander 2 is featured prominently in the second trailer. I assumed Benedict would be playing himself or some version of himself, but he's playing a real character, the top model in Zoolander's fictional world. Bendy plays All, an androgynous/gender neutral model who literally says "All Is All" when asked by Zoolander if All is a male model or a female model. While many of us thought it was funny – it is clearly making fun of the current trends of the fashion industry – some people are not laughing. There's a petition up claiming that Benedict's All is transphobic and "the modern equivalent of blackface."
The upcoming Zoolander sequel has come under fire after a new trailer was released featuring an androgynous model played by Benedict Cumberbatch. Critics are calling Cumberbatch's character, named 'All' in the film, a 'cartoonish mockery' of transgender, androgyne and non-binary individuals – and 'the modern equivalent of blackface'. In the trailer, Ben Stiller and Owen Wilson are introduced to 'All', who has been dubbed the 'biggest supermodel in the world'.

An online petition urging a boycott against the film – which will be released in February – has since garnered nearly 8,000 signatures. Petition author Sarah Rose writes in the protest's description: 'Cumberbatch's character is clearly portrayed as an over-the-top, cartoonish mockery of androgyne/trans/non-binary individuals. This is the modern equivalent of using blackface to represent a minority. If the producers and screenwriters of Zoolander wanted to provide social commentary on the presence of trans/androgyne individuals in the fashion industry, they could have approached models like Andreja Pejic to be in the film.'

Pejic came out publicly as a transgender woman and underwent sex reassignment surgery in 2014 after years of walking major runway shows for both men and women's fashion as a male model. Rose said the character All mocked transgender, androgyne and non-binary individuals. She encouraged people to sign the petition and pledge to boycott the film.

'By hiring a cis [non-transgender] actor to play a non-binary individual in a clearly negative way, the film endorses harmful and dangerous perceptions of the queer community at large,' she writes.
I have mixed feelings about this. Have we grown as a community to the point where we can openly discuss #TransLivesMatter and whether certain words, ideas, films, TV shows, questions, etc are "transphobic"? Yes, we have grown to that stage, where we're in the process of being educated and we should be aware of trans issues, and we should be vigilant about representation, acceptance and tolerance. But at the end of the day, I'm not sure that was the point of the joke in the trailer. Zoolander isn't making fun of All for being androgynous, Zoolander is coming to the realization that a lot has changed in the fashion industry since HE was the biggest supermodel in the world. The joke is "on" Zoolander, not All. I don't find this the equivalent of "blackface" any more than Kristen Wiig's portrayal of a crazy Donatella Versace/Lady Gaga type is the equivalent of "blackface" for people who get too much plastic surgery.
All that being said, it would have been amazing if Ben Stiller has asked Andreja Pejic to do a cameo as well.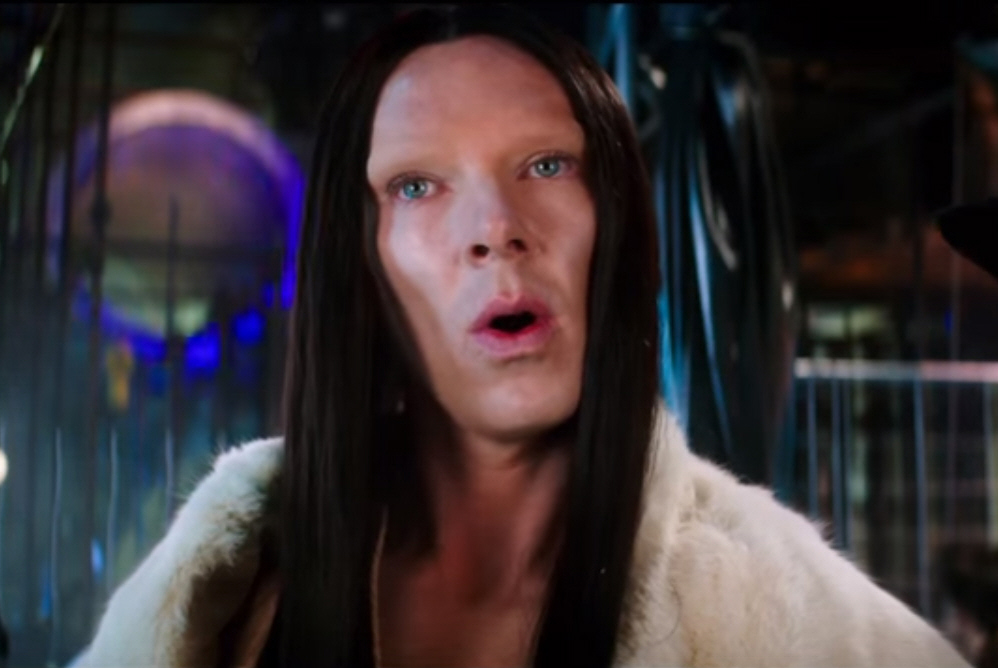 Screencaps courtesy of the trailer.