This is one of the most egregious examples I've heard of celebrity excess when it comes to pets, and is probably a close second to the mini mansions Paris Hilton had built for her dogs. (They were complete with air conditioning, chandeliers and little staircases.) According to US Magazine, Demi Moore pays over $700 a visit for her non-sick chihuahua to get acupuncture at home – twice a week. Holy crap! If she does that every week that's around $67,000 a year. In a visit to David Letterman years ago, Demi said that she had leeches applied to her body in some kind of bizarre "detox" treatment, so I would believe that she pays this exorbitant amount of money for something of questionable effectiveness for a pet. Her heart is probably in the right place, but it sounds like a massive ripoff to me.
On paws and needles! A source reveals in the new issue of Us Weekly that a veterinarian makes biweekly house calls to Demi Moore's L.A. mansion to give her Chihuahua, Vida Blue, acupuncture. The going rate? Up to $715 per session.

"There's nothing wrong with her dog," says the source. The G.I. Jane actress, 53, "is just really into holistic food and medicine for her animals, the way she is for herself."

The more than 2,000-year-old Chinese healing art is known to have a therapeutic effect on a wide range of animal ailments.

"It can calm down an anxious dog," veterinarian Patrick Mahaney, who has treated Lisa Vanderpump's beloved Pomeranian, Giggy, tells Us. "It also stimulates appetite and treats muscle spasms."

The mom of Rumer, 27, Scout, 24, and Tallulah, 21, with ex-husband Bruce Willis, has been filming indie movie Blind in New York City with Alec Baldwin.

The actor, 57, plays a novelist blinded in a car crash that killed his wife. He rediscovers his love of writing when he falls for a woman played by Moore. The actress and Baldwin starred together in the 1996 thriller The Juror.
I suspect Demi's dog is old because I found a photo of her with the dog in 2006, and maybe Demi wants to make sure her girl is comfortable in her old age. I get preparing organic food for your pet and wanting them to have the best of everything, but that's outrageous. I've had acupuncture a few times, when I was desperate and wasn't as cynical as I am now, and it never cost me more than $100. I don't know if it worked exactly, but it did make me feel relaxed. Years ago I saw a PBS special on nontraditional medicine which claimed that acupuncture works in animals by increasing immune response, not by targeting any specific problem. I tried to verify that and only found that it's hard to prove and that there are just as many studies showing that acupuncture doesn't work in animals. Plus, there's lots of quackery in the field, unsurprisingly. When there are people willing to pay over $700 a pop to have someone give acupuncture to their pet, you would expect that.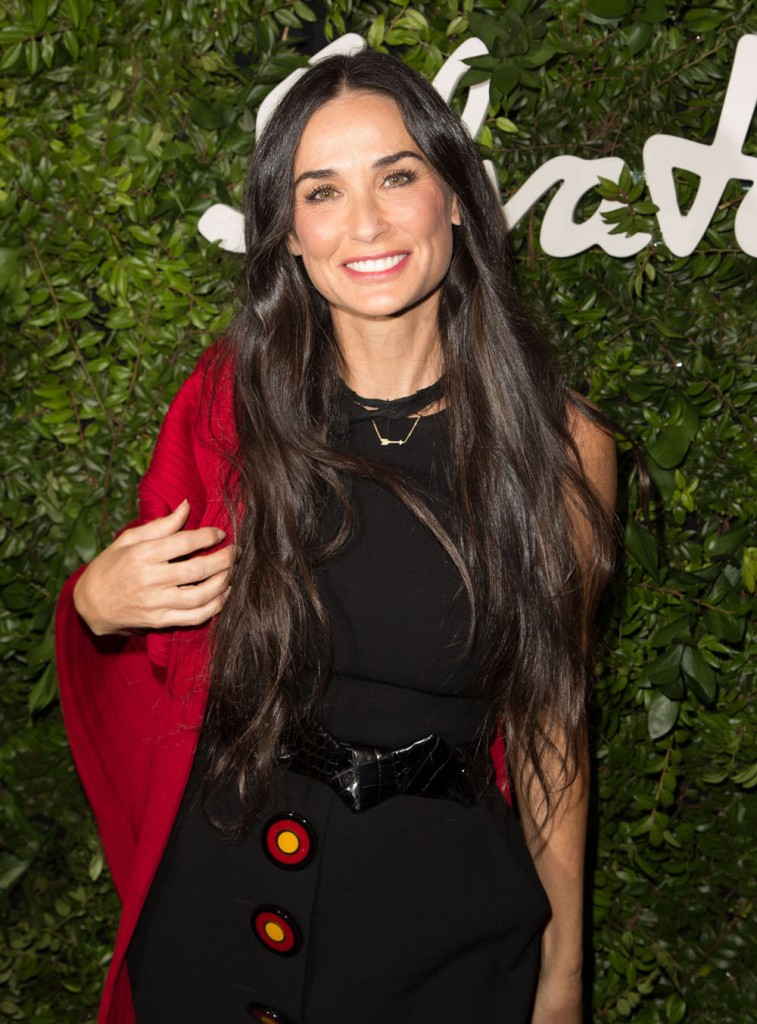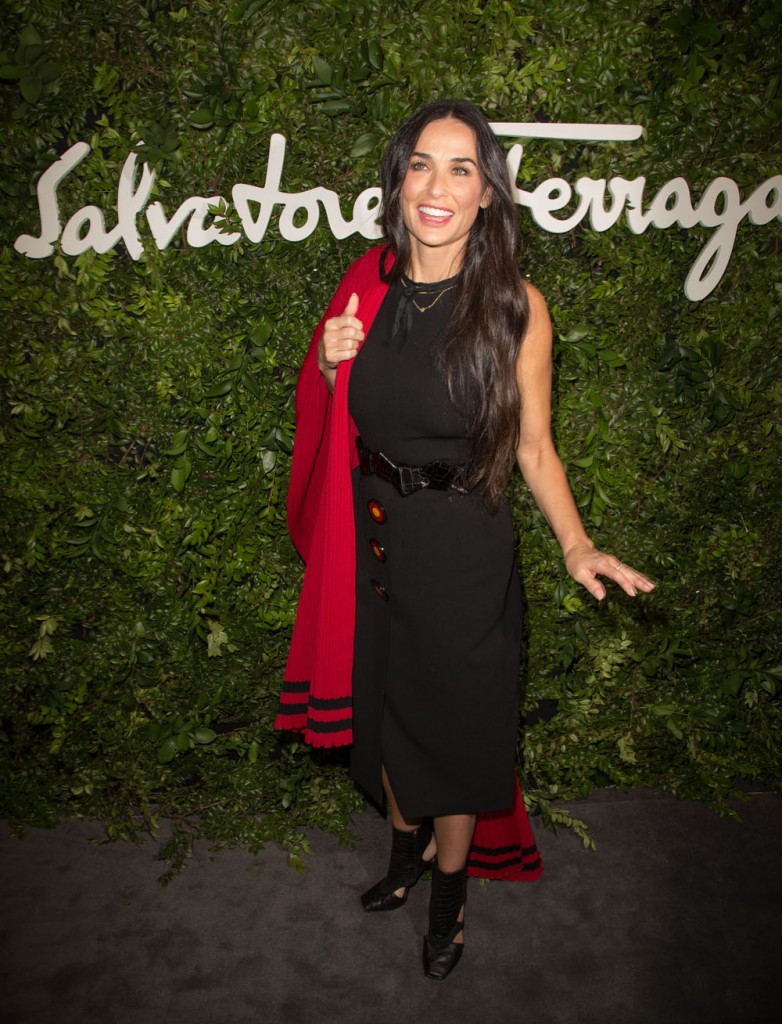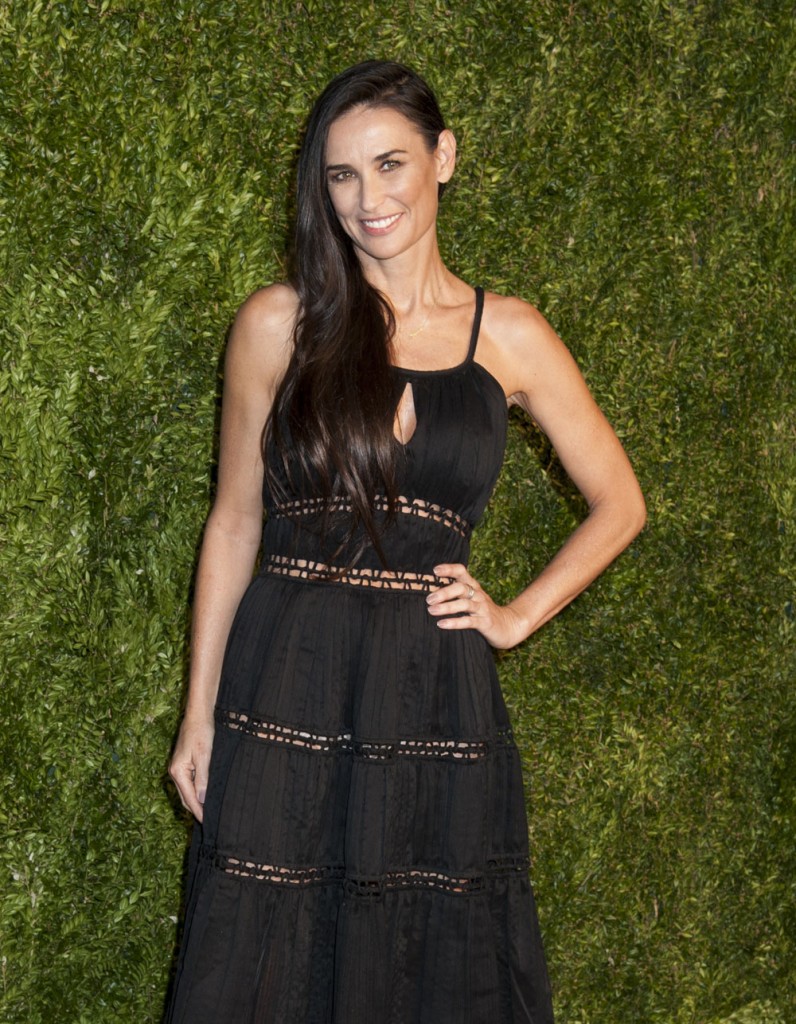 photo credit: WENN.com and Getty Images