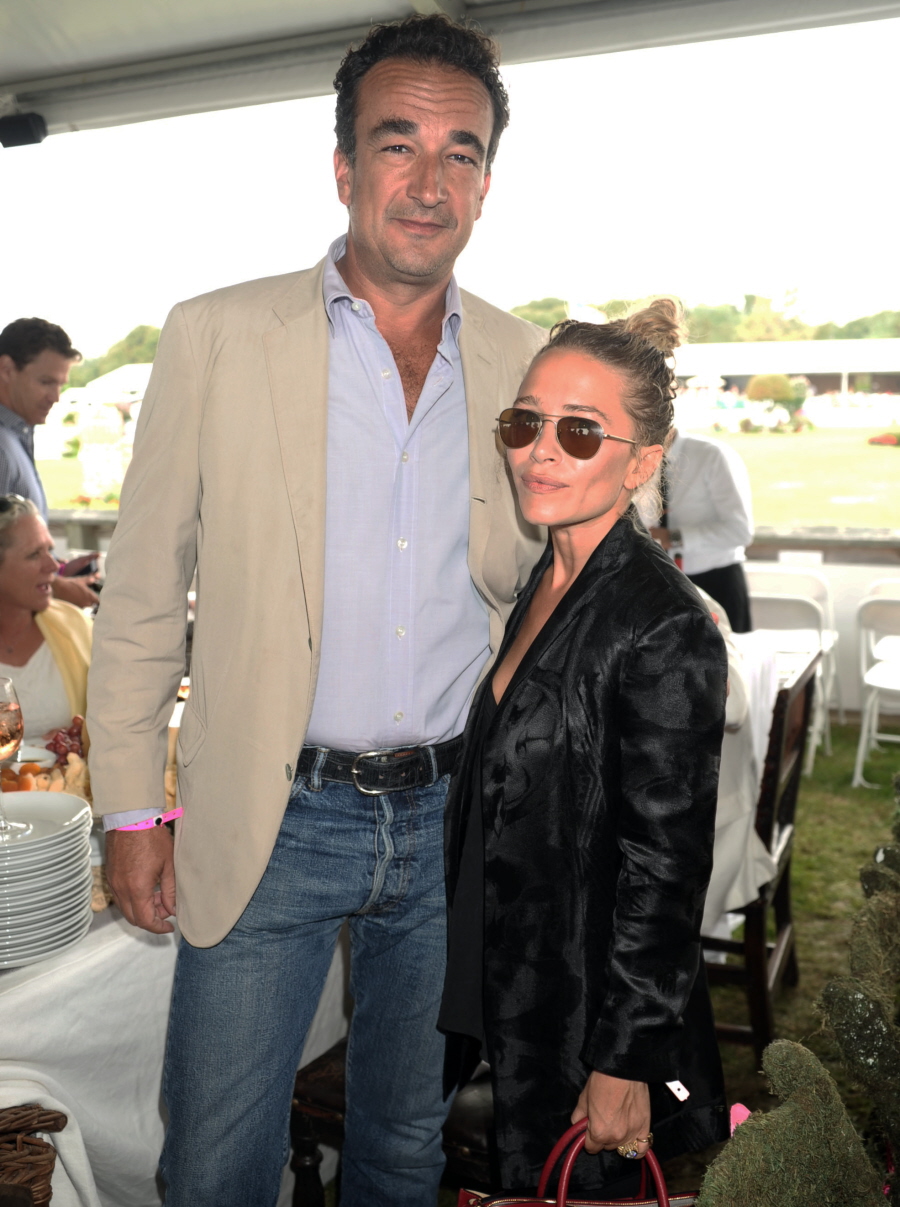 Well, well. Mary-Kate Olsen is now a married lady. MK married her boyfriend of three years, Olivier Sarkozy. This relationship has always creeped me out slightly, basically because the optics are so unsettling. Mary-Kate is 29 years old, but she looks 18. Olivier Sarkozy is 46 and he looks 50-something. When they're out together, it looks like a middle-aged father doting on his teenage daughter, which is interesting because he actually does have a teenage daughter (who is closer in age to Mary-Kate than MK and Olivier). But still… MK and Sarko got married. Congrats.
It's a May-December marriage for Mary-Kate Olsen. The 29-year-old former child actress tied the knot with her French banker beau of three years, Olivier Sarkozy, 46, at an intimate Manhattan ceremony on Friday night, a source said.

The reception was held at a private residence on 49th Street, between Second and Third avenues; cocktails were served in a rear garden before the 50 guests dined indoors. Attendees were required to turn in their cellphones beforehand.

Party decor consisted of "bowls and bowls filled with cigarettes, and everyone smoked the whole night," the source said.

The couple became engaged in 2014 and live in New York. Mary-Kate and her twin sister, Ashley, rose to fame on the '90s sitcom "Full House" and now own two fashion labels, The Row and Elizabeth and James. Olivier, the half-brother of former French President Nicolas Sarkozy, has two kids from a previous marriage. This is Olsen's first marriage.
First of all, I would love to know anything about her dress. The Olsen twins are SO private at this point, I doubt we'll ever see her wedding gown, but I bet it was a shapeless sack dress and I bet the jewelry was pretty fabulous. Second of all, the party décor was "bowls and bowls filled with cigarettes"? How avant-garde! MK is a smoker – she's been photographed smoking before – but I can't believe she made cigarettes her wedding reception theme!
In the current week's issue of the National Enquirer, there were some claims that Sarkozy and MK were fighting over a prenup. MK and her sister are worth hundreds of millions of dollars – they literally have a billion-dollar fashion/beauty/accessories empire. But Sarkozy is not some deadbeat – he's an investment banker with his own significant connections and dealings in New York and around the world. My guess is that she's worth more than him, but that he has plenty of money and he's no golddigger. Believe it or not, I do think they adore each other. I mean, they've already been together for three years! This is… a real love match? Weird, right?
Photos courtesy of WENN, Getty.