If you've been paying attention to Taylor Swift over the past few years, you might have noticed that something weird has been happening with her lately, specifically in the past month. She's gone dark. She's barely posted anything to social media, she avoided the American Music Awards, she's barely been getting pap'd and her high-profile friend-collecting has seemingly stopped. What's going on with her? She's in the midst of the last leg of her world tour, and she's currently camped out in New Zealand and Australia. But some people (me) think that Tay-Tay is a little bit upset that Adele has come back and smashed every musical record out there. Like, people are really, really happy to see Adele again. And the comparisons are drawn and Tay-Tay doesn't like that. So here are some weird things happening with Taylor in the past week:
Taylor didn't show up to the ARIAs. The ARIAs are an Aussie music awards show, and the Daily Mail claimed that she was scheduled to go last week, but canceled at the last minute. Allegedly, she was supposed to do a red-carpet interview with a famous Aussie blogger, but sources say Taylor "changed her mind at the last minute."

Taylor shot a music video in New Zealand. And there's a problem! Taylor filmed part of the music video on Bethells Beach near Auckland and the film crew brought too many vehicles to the beach. The beach has limits on how many vehicles can be used on the beach because the beach is home to endangered Dotterel nests. Taylor and her crew had permission to bring two vehicles on the beach, and they ended up bringing more than a dozen. Yikes.

Taylor's birthday plans. Allegedly, Taylor will be spending a lot of money to fly out her squad and Calvin Harris for a huge birthday bash in Sydney. Her birthday is December 13. Will the squad come out for Tay-Tay?

After performing in Sydney last night, Taylor returned to New Zealand. The trip to Sydney is being described as a "whirlwind 48-hour trip" after which she went back to New Zealand for some reason. Maybe she still had work to do on that music video?
So, what's going on with Swifty? Is she simply trying to ease herself away from the limelight? Is she genuinely pissed off about Adele's success? Is Taylor expecting Calvin Harris to propose for her 26th birthday?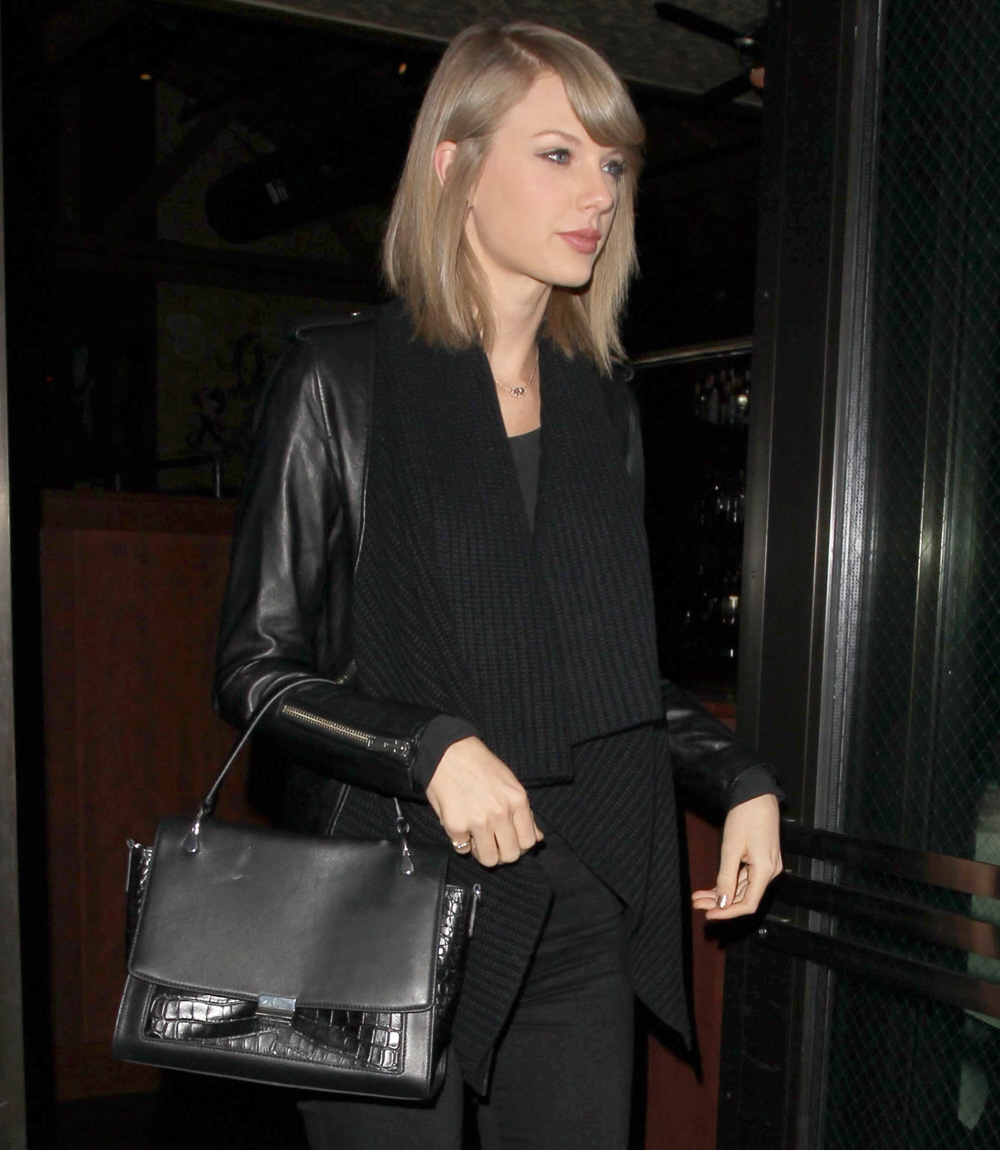 Photos courtesy of Fame/Flynet.