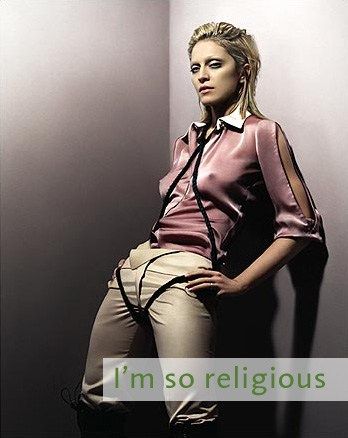 Madonna is looking for holy real estate in Isreal to help spread the word of the Kaballah cult:
This piece of property must be a "house overlooking the Sea of Galilee at the place where followers of her Kabbalist faith expect the Messiah to reappear" reports the Sunday Times.
One woman who owns an old stone cottage in this designated space for future miracles says she will happily sell her home to Madonna for double the going price, a cool $1 million dollars.
The pop star supposedly wants to renovate whatever property she picks up into a reading room for her Kabbalah cronies.
Cult expert Rick Ross reported earlier that Madonna's relationship with Guy was in trouble due to his healthy suspicions of to her involvement with the harmful cult.