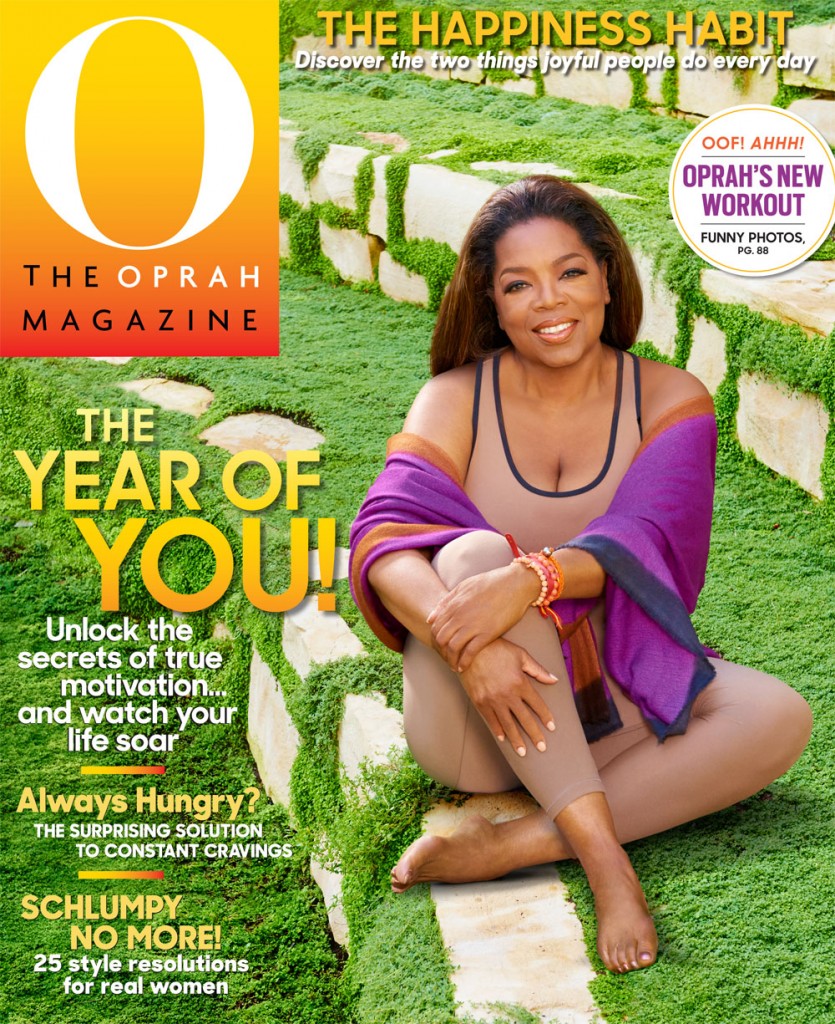 The O Magazine people sent us the cover for the January issue along with some quotes from Oprah on teaming up with Weight Watchers. (Sidenote: I can't believe it's almost the holidays! This year went so fast.) As you probably know, Oprah bought 10% of Weight Watchers back in October, causing their stock to rally. Oprah still has the midas touch despite the Own Network not being the smashing success she expected. In the upcoming issue of O, Oprah explains why she invested in Weight Watchers and how it's helping her personally:
Oprah's cheers for the new year:
"Now repeat after me: Here's to good health. To the new year. To simply (or not so simply) deciding to be happy. To finally getting motivated."

On why using Weight Watchers works for her:
I've wishy-washed with diets and exercise my whole life. Now I'm ready to go beyond the scale and declare a new way of being in the world. The folks at Weight Watchers called me in July and asked if I'd join their team—help spread the message about taking a holistic approach to health and fitness. For me, this was a perfect alignment. I was fed up with my lose-and-gain-again routine. I'd had enough of no-carb regimens. Some people can live without bread and pasta, but it just doesn't make sense to me. All the times I tried to do so only made me crave them more. I wanted a plan for life, and here it was in the form of Weight Watchers. For me, this is not a diet. It's a whole shift in perspective. So yes, for sure, I'm a bona fide convert.
[From O, The Oprah Magazine, received via Email]
I can relate to this as a yo-yo dieter, but I have to say that Weight Watchers, while ranked the most effective commercial weight loss program, was not as easy for me as just counting calories with MyFitnessPal. I lost weight on Weight Watchers in 2010, gained it back and then tried to go on WW again in 2013. At that point they had switched from their original system to PointsPlus, which gives you "free" points for fruits and vegetables. I wasn't losing weight with that and didn't lose weight until I switched to counting calories with MFP and including fruits and vegetables again.
Weight Watchers is decidedly better than most other paid diet plans, but so many people are realizing the science and facts behind weight loss and why Weight Watchers works: eat less calories than you burn and you will lose weight. (Yes some foods help you feel more satiated etc., but you do not have to give up your favorite foods if you eat within your TDEE.) People think that "diet" means giving up whole food groups and sweets and I like that Weight Watchers teaches portion control and moderation, which is key. There are so many fad diets and so much misinformation, and WW is definitely better and more practical than most plans, but it works because of calories. Points are just calories by another measurement, but when it's so simple to enter your food into a free app, why use points? (I guess it's nice to have support in meetings, but I'm not a joiner.)
If Oprah is going to invest in a weight loss program, and use one, she may as well choose Weight Watchers, it's effective and doesn't mislead people like other plans. It just seems to be losing market share now that everyone is discovering the free apps.
Oprah is doing a tour of Australia called "An Evening With Oprah." There are all sorts of quotes from her in the press, including the fact that she seems to adore Taylor Swift, calls her "a true great role model," and praises how Taylor handles herself in the spotlight. Oprah is angling for Taylor to do a guest stint on one of her shows, you just know it.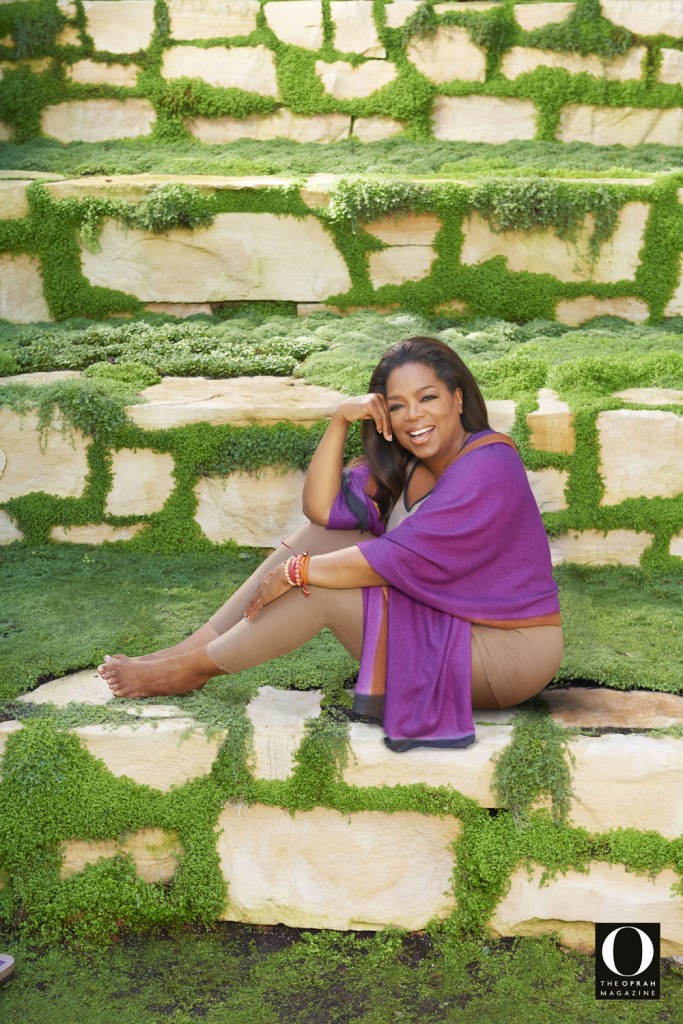 photos credit: Ruven Afanador for O!