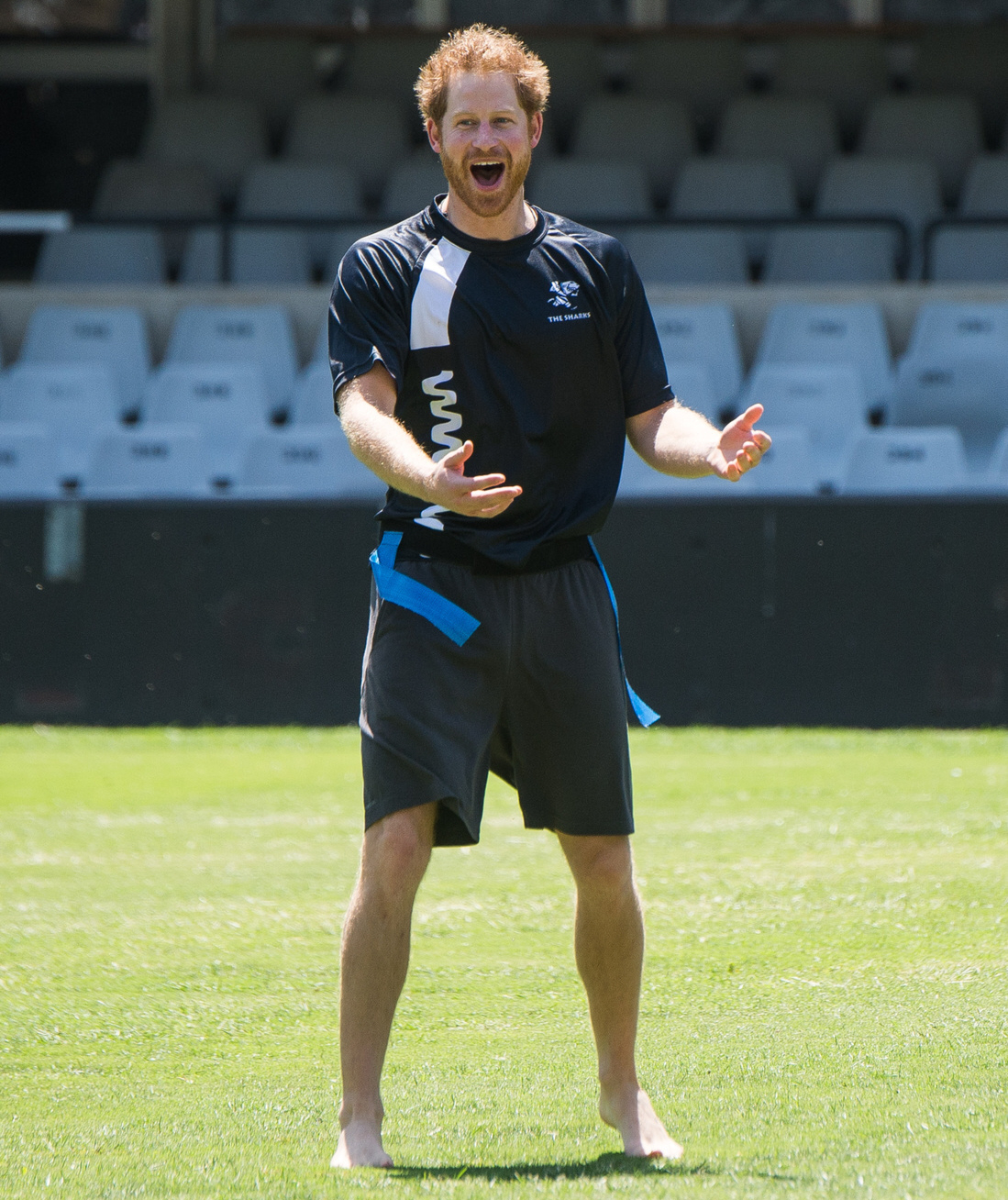 Prince Harry's South African tour continues unabated. He still hasn't messed up in any real way, which is great. You know if he made any kind of minor gaffe, the Cambridges would jump all over him and there would be endless stories about how William is going to give Harry a lecture about duty, because that's the way Poor Jason rolls.
While this isn't really a "gaffe," it should be noted that in these photos of Harry at a training session with the Shark's rugby club, he doesn't seem to be wearing any kind of cup or protective gear around his bathing suit area. Which led to some interesting photos where it looks like Harry was REALLY excited to be playing rugby. Was he going commando under those shorts? Anyway, I love seeing him shoeless. Then again, I don't have any hang-ups about men's feet. I think Harry has really nice legs and the photo of him posing with one foot on his shin is sexy as hell to me.
When Harry met with Desmond Tutu a few days ago, he got a request for a selfie from one of the archbishop's entourage. Harry refused and told the person: "I'm afraid I'm anti-selfie." This is one of Harry's things – he's previously refused selfies, saying: "I hate selfies… selfies are bad. Just take a normal photograph."
Harry has also done some events to draw attention to the illegal poaching issue – go here to see.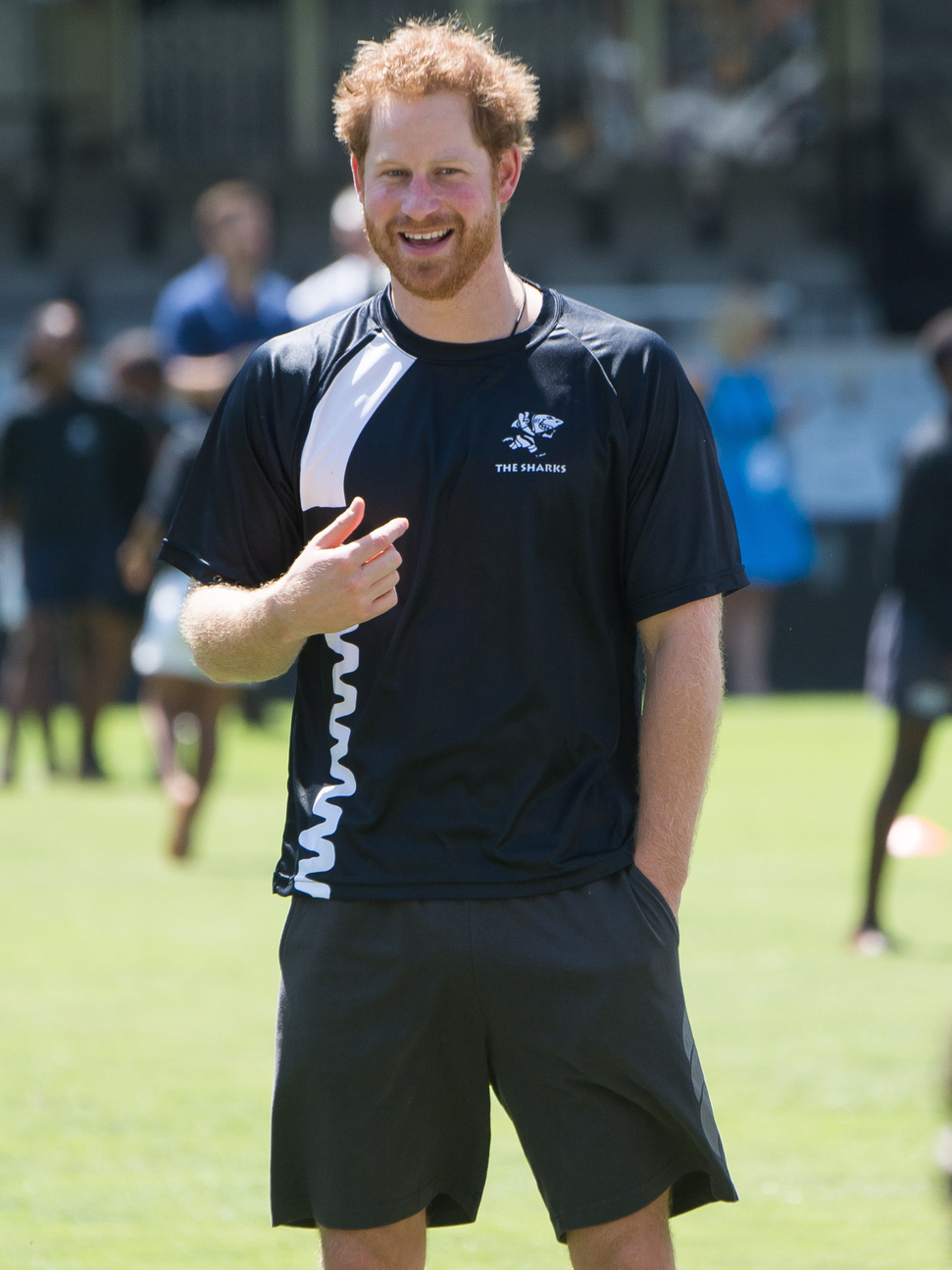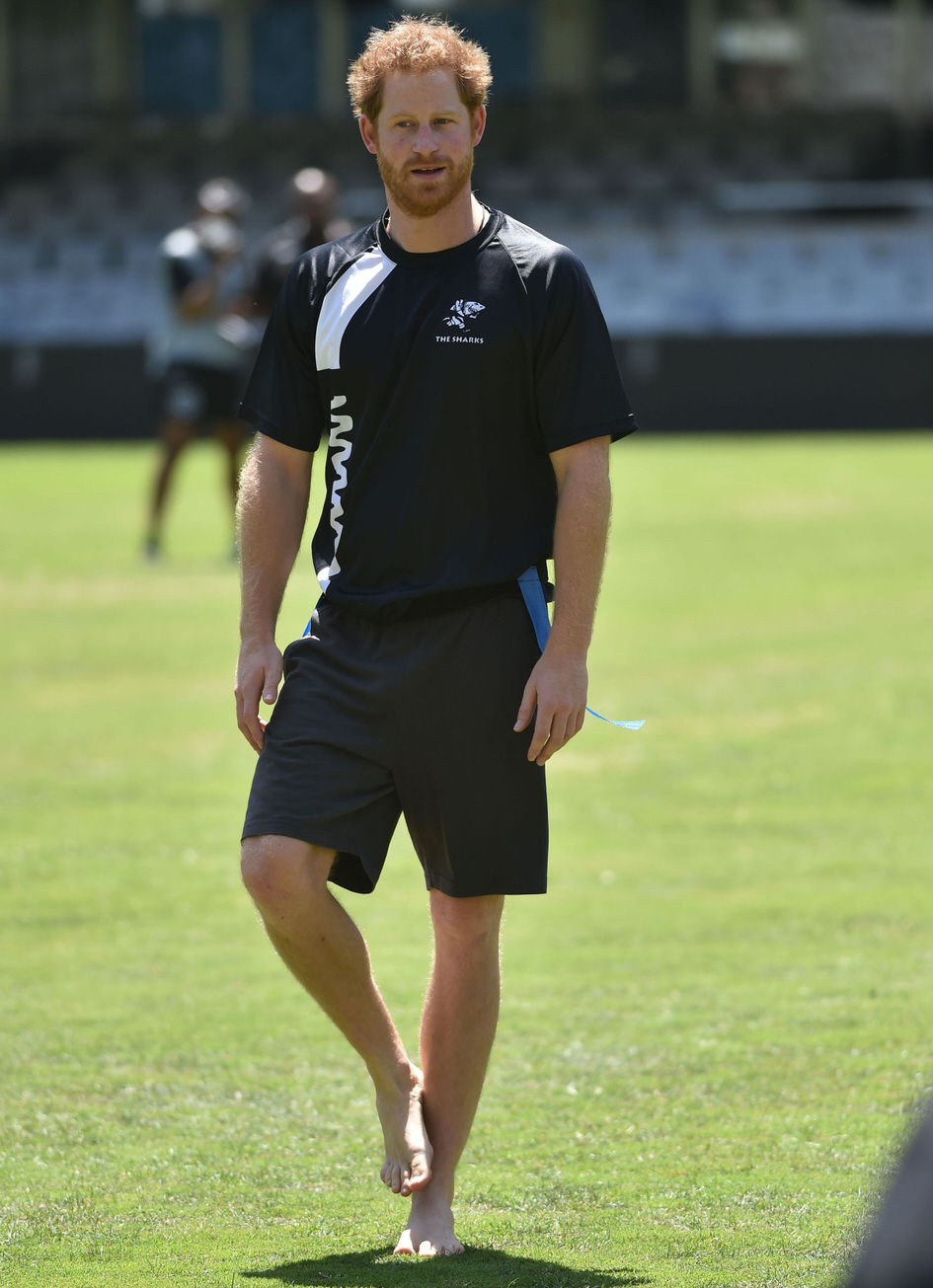 Photos courtesy of Pacific Coast News.