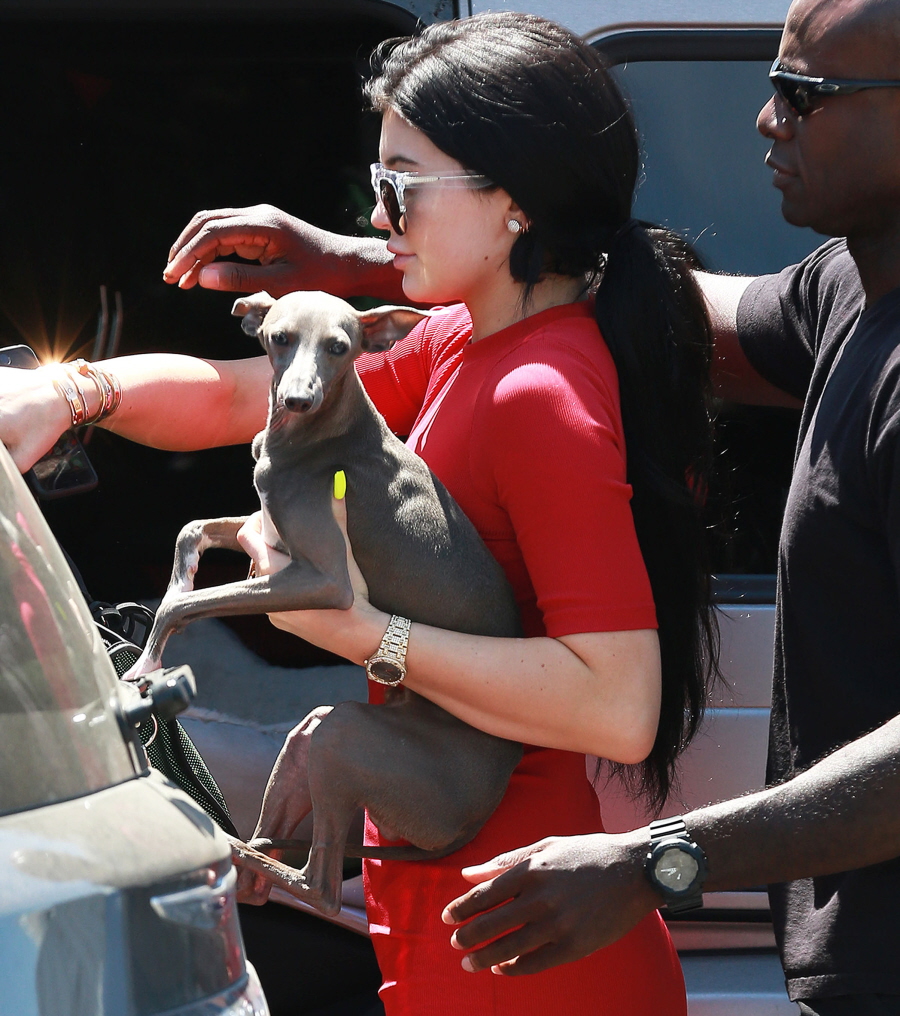 Like many teenagers, Kylie Jenner is constantly posting crap on social media. Many of her Snapchat videos include her two greyhounds, Norman and Bambi. I don't know much about greyhounds other than they're supposed to be pretty active dogs, and they're always really lean/thin. Well, Kylie posted a Snapchat video a week ago including her puppies and Kylie's followers were like, "Damn, those are some thin dogs!" You can see the ribcages on the animals, and while I don't know much about greyhounds, they did look too thin to be healthy (you can see some screencaps from the Snapchats here). So… Kylie was investigated by the LA County Department of Animal Care and Control.
Kylie Jenner is officially out of the dog house. The Los Angeles Department of Animal Care and Control investigated the reality star after receiving a complaint from someone worried about her Italian greyhounds' weight, and officials found the dogs to be in good health, PEOPLE has confirmed. Jenner, 18, has gotten heat online over how skinny her pups Norman and Bambi look.

"We did an animal welfare check yesterday. Miss Jenner was very cooperative," Derek Brown, deputy director of L.A. County animal control, tells PEOPLE. "Her animals are actually under medical care, so there's no neglect whatsoever. The breed of dog tend to be very lean anyway."

He said the department investigates all complaints. Brown says he appreciates the public helping his department look out for the welfare of animals.

"We really appreciate the public's concern and their interest in animal welfare, because it just shows you how important it is to the public," Brown says. "We don't want to discourage people from making a call if they have concerns like that. This one checked out and worked out very well with a happy ending." Jenner has gushed about Norman, Bambi and third puppy Sophia (who technically belongs to her roommate and BFF Anastasia Karanikolao) on her website/app.

"Everyone knows I'm OBSESSED with my Italian greyhounds," she wrote. "I love my little babies so much – they're my best friends."

The budding makeup entrepreneur (her lip kit sold out in minutes!) was gifted Norman for Christmas last year, and he's been a mainstay on her social media ever since.
While I think Kylie is an idiot ("touché," as she would say), I'm not ready to accuse her of neglecting her dogs, especially since greyhounds are known for being so active and so thin anyway. Then again, it's not like the Kardashian-Jenner clan has the best history with pets. Pour one out for Mercy Kardashian, rest in peace.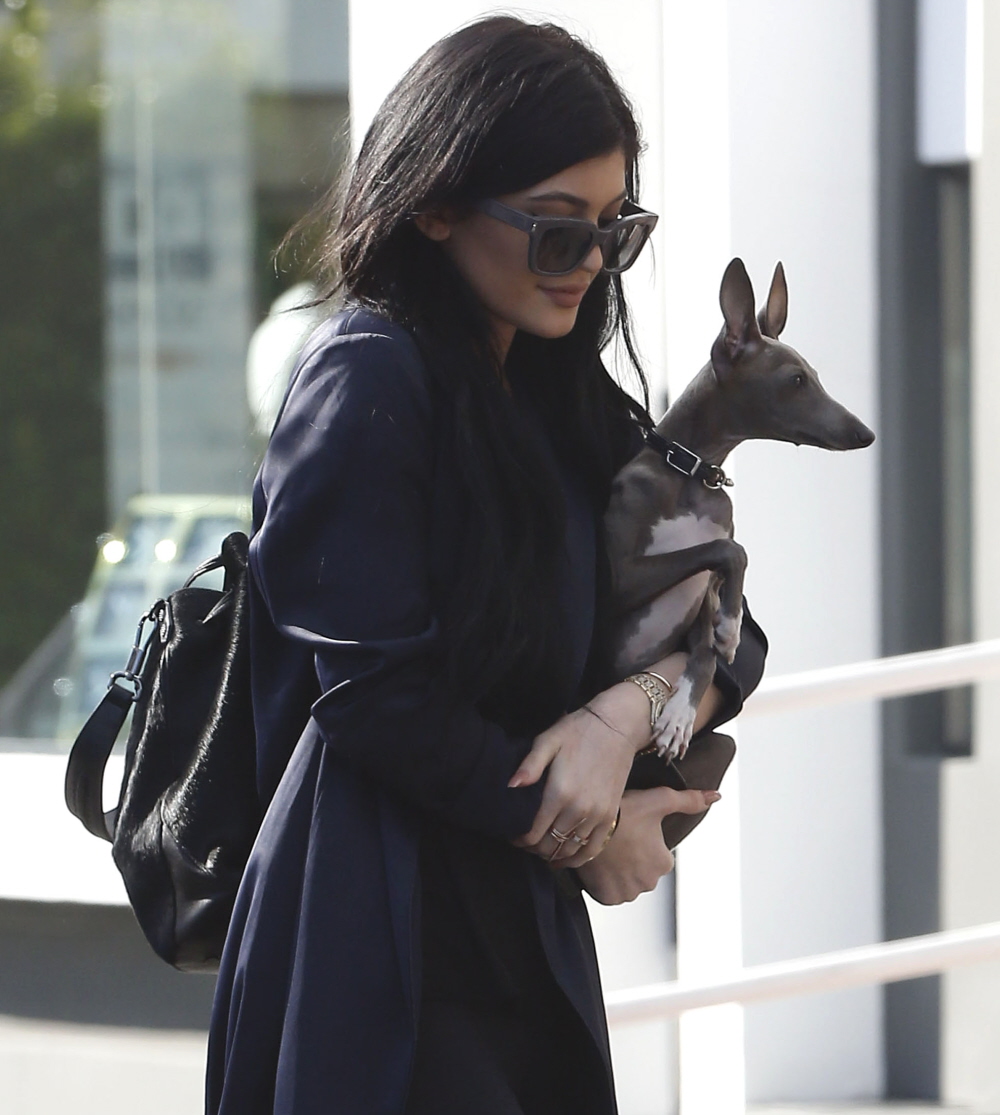 Here's a Snapchat video Kylie did with her puppies yesterday:
Photos courtesy of Fame/Flynet.