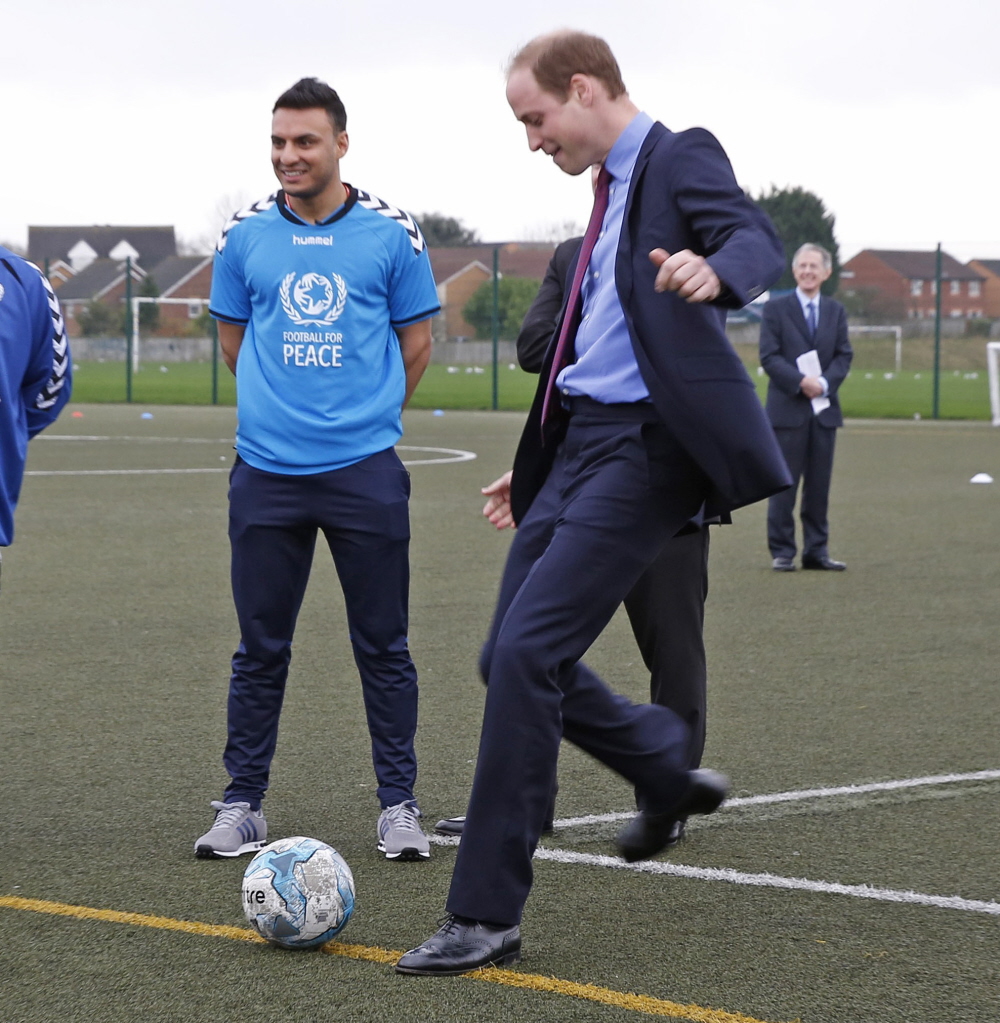 Here are some photos of Prince William doing an event in Birmingham, England yesterday. These pics are from his trip to the Saltley Academy to visit the Football for Peace project. Just know, I feel mean for saying this but… those Windsor genes have certainly kicked in with a vengeance, haven't they? William's best hope is that, like his father, his utter dorkiness grows into something more substantial-looking. Like, Charles always looked like a total dork in his 20s, 30s and 40s. But then, at a certain point, Charles became rather distinguished-looking. I think Charles is more handsome now than he ever was 30 years ago. William has also, rather unfortunately, inherited his father's knack for looking like a total dweeb while doing anything athletic. The photos of William kicking the ball made me cringe!
Also on the agenda for William's trip? Attending an anti-bullying workshop run by The Diana Award. He took part in a project highlighting diversity, where he and the kids were asked to write down what defines them. What did William write? "I AM A PRINCE."
British TV singing coach Carrie Grant, who hosted the exercise at Bournville College in Birmingham, asked William and the kids to write out something that "defines you."

"I was fascinated by what he might write and how daring he would be," Grant tells PEOPLE. "I thought he might write, 'My mother died,' because that's in the public arena and does make him different amongst his peers perhaps. And Harry's been talking a little bit about that in the press. But I love the fact that in a way he did challenge us, because no one else in the room could say that. We all think, 'Aren't you lucky?' But that comes with responsibility and a load of other things he's had to process and journey through. There are challenges to that."
You can read more about the day's activities here at People Magazine. I'm going back and forth on the "I am a prince" statement of diversity. Just at face value, it's a statement of fact and of course it makes William "different" from his peers, different from nearly everyone he meets and interacts with on a daily basis. So, it just seems like an obvious and non-controversial statement made in a particular context. But… I also think William really does see himself as a pitiable figure because he was born into royalty and WAH WAH TANTRUM I JUST WANT TO BE "NORMAL." There is an aspect of William where I constantly have to ask myself: does William ever examine his own privilege? Or is he too busy trying to play-act "normal" because he's a poor, sad princeling and everybody moves mountains to make his life easier?
HRH takes part in a @AntiBullyingPro activity which encourages young people to celebrate what makes them different! pic.twitter.com/kgxW8AkBVq

— Kensington Palace (@KensingtonRoyal) December 7, 2015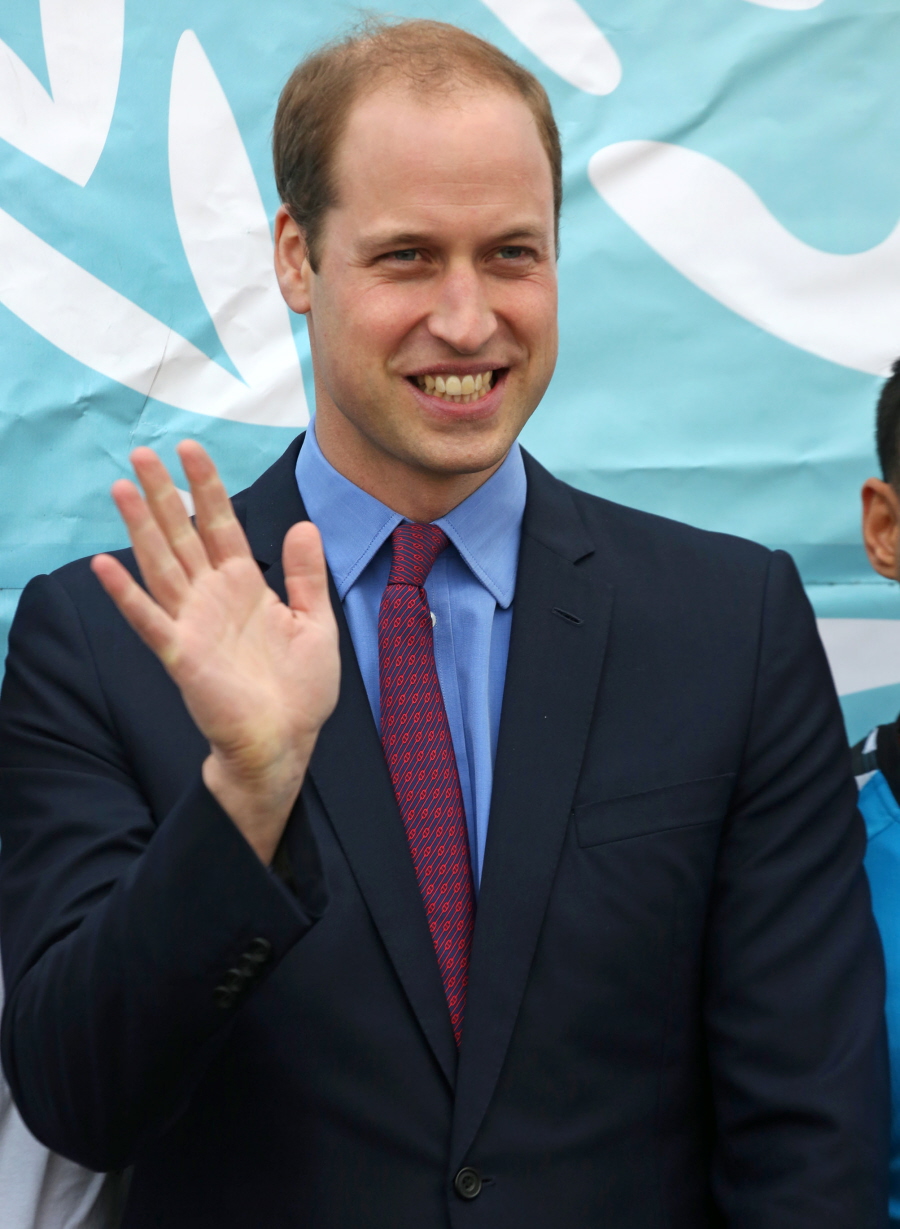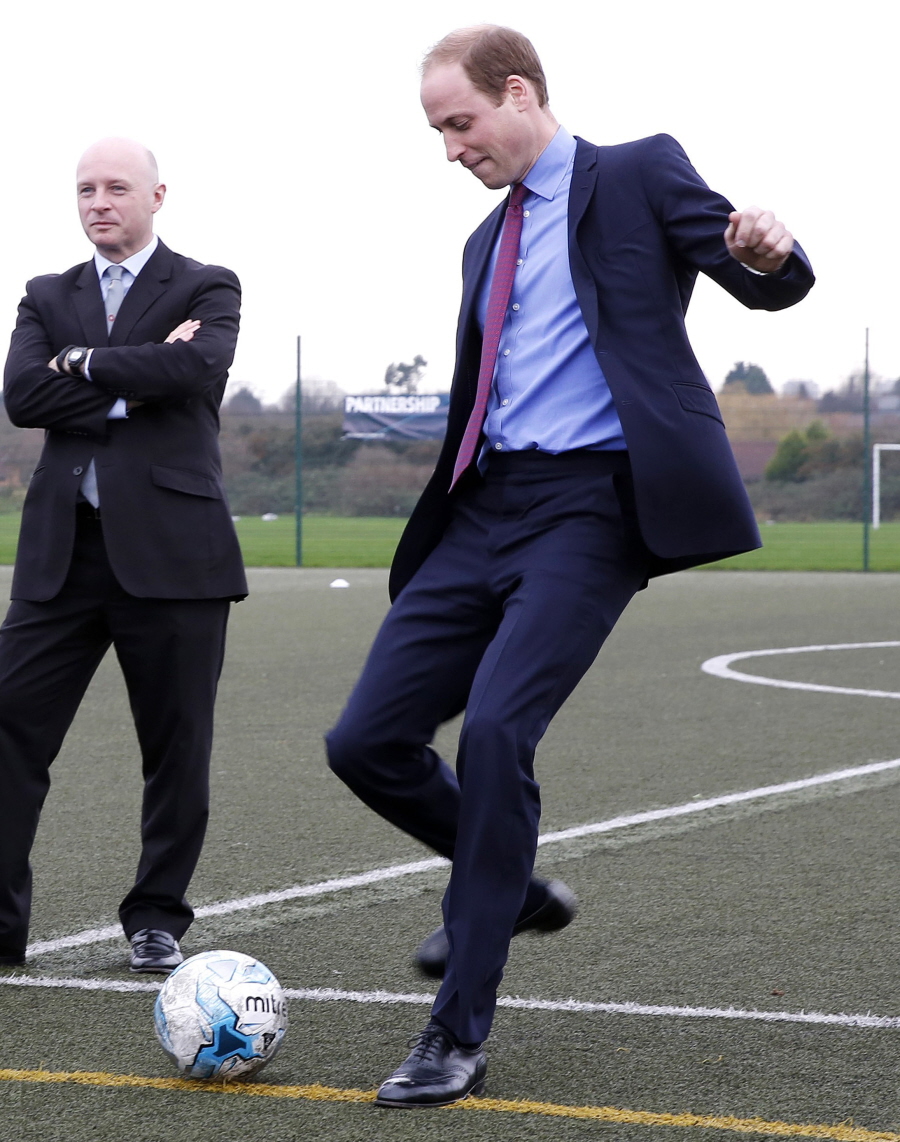 Photos courtesy of Fame/Flynet.