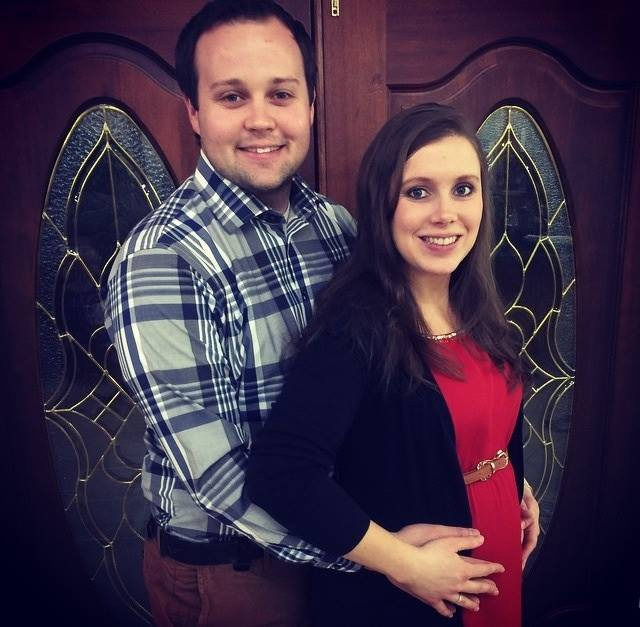 This week, there's a surprising amount of news about Anna Duggar, Josh Duggar's long-suffering and possibly estranged wife. Months ago, we heard that Anna had sold the family home in Arkansas and possible taken the kids and moved back to Florida, which is where her parents are. Then earlier this week, we learned that Anna did some kind of sit-down interview with Jessa and Jill's spinoff show, Counting On, on TLC. Us Weekly had the first clip of Anna talking on-camera – go here to see. All she says, at this point, is: "I was just like, 'I'm gonna wake up and this is going to be okay. And this really. This can't be true.'" Referring to her thoughts just after the second wave of Josh's scandals broke, I'm assuming. Now there's this little tidbit from In Touch Weekly:
Nearly three months after Josh Duggar checked into a faith-based treatment center and confessed to having a porn addiction and cheating on his wife Anna, In Touch magazine has learned the two came face-to-face for the first time at the Reformers Unanimous facility in Rockford, Ill.

"Anna went right before Thanksgiving," a source close to the Duggars exclusively tells In Touch. "She had a lot to discuss with Josh. She thought it best that she go alone so she decided not to bring the kids, except Meredith because she is still breast-feeding."

"Seeing Josh was really hard for Anna," says the source. "She cried about how much she misses him and teared up while they prayed."

Anna's visit came just days after porn star Danica Dillon, 28, sued Josh, 27, for $500,000, alleging that the disgraced reality star had twice committed battery against her when they had 'violent sex' in March and April, as In Touch exclusively reported.

"Anna knew she needed to talk to Josh about that," explains the source, "and about the lawsuit. [Anna] believes Josh cheated on her — because he admitted he did — but she does not believe Danica's story. She doesn't think Josh could be so aggressive," explains the source. "Josh is still denying it happened and told Anna that since he was living a life of sin, he isn't surprised that people are making things up about him. But Josh doesn't confess anything until he is absolutely caught in a lie."

Anna plans to return before Christmas for her second of three allowed visits — and to bring the kids. "She believes everything Josh says. She actually thinks he's getting better."
Even though I had such high hopes that Anna would use this time (Josh's "rehab") to plot and execute her escape from the Duggar clan, it would not surprise me in the least if this In Touch story was 100% true. I think she's just one of those women: submissive to the point of disbelief. Of course she only believes what Josh will admit, and of course she plans to stay with him and of course she believes that he could never, ever act like a violent creep in the bedroom. Ugh. I mean… we have to feel bad for her, right? There's no point in yelling. She really doesn't get it, and I suspect that she willingly surrounds herself with people who never, ever tell her that "getting a divorce" is one of her many options.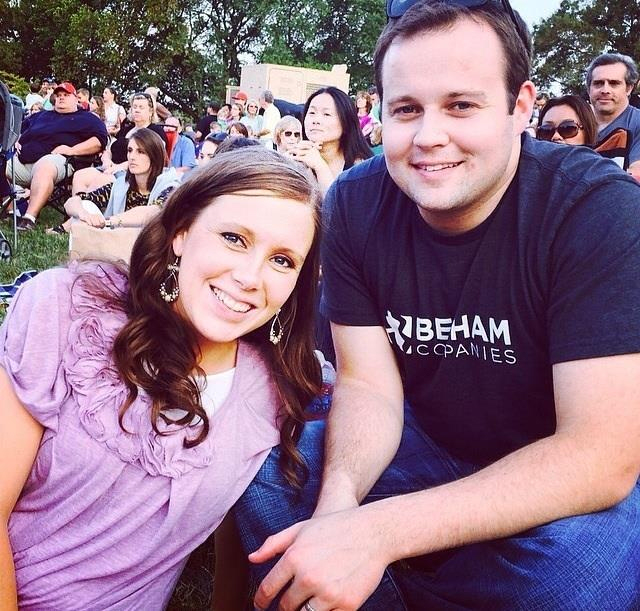 Photos courtesy of the Duggars' social media.