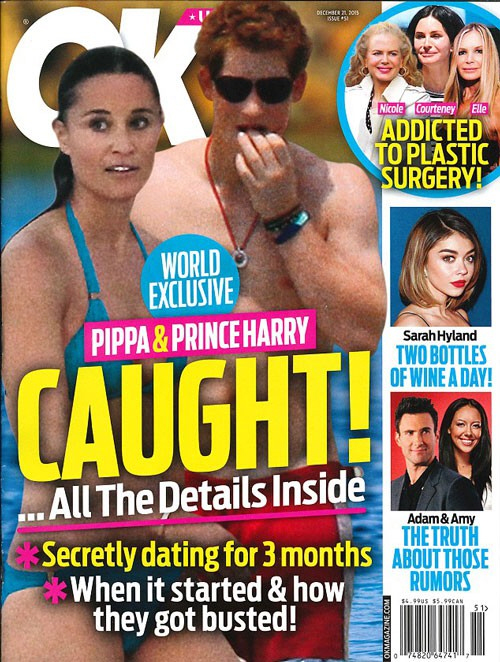 I really don't pay attention to OK! Magazine these days. To me, they are the lowest of the low-class tabloids, completely and utterly making stuff up with no connection to any legit gossip. At least tabloids like Star Magazine and In Touch Weekly keep it fresh and tethered to reality. Anyway, this week's OK! Magazine cover is getting a lot of attention because… Pippa Middleton and Prince Harry. They're hittin' it and they have no intention of quittin' it, apparently. Some highlights from the cover story.
Pippa and Harry's new romance. They've "been enjoying a 'secret romance' for three months, but have only ever been caught in the act by their older siblings."

The first attraction. Apparently, Harry felt attracted to Pippa at Will & Kate's wedding, and they "spent the entire reception flirting – and then some."

Snogging in the bathroom. This happened at Will & Kate's wedding – an insider says, "At one point, Kate went to check her make-up and found them snogging in a bathroom." Kate was "quite unhappy" about it.

Harry in hot pursuit. He allegedly pursued Pippa "for months" after the wedding, but Pippa didn't reciprocate because she didn't want to upset Kate.

Now that they're single… "There's always been sexual tension between them, even when they were dating other people," a source claims, and in the last days of Pippa's relationship with Nico, Harry turned up at her house and "lit candles and put on some soft music he thought she'd like – Adele, Ellie Goilding, Bruno Mars. They sipped wine and then ate a pasta carbonara that he'd prepared himself."

William caught them. Apparently, he's not pleased about it either.
Yes, none of this is true. My take? Pippa would have LOVED if Harry was interested in any way, shape or form. She would not play hard to get. Remember, this is the same Pippa who spent the night with an ex-boyfriend while she was still "with" Nico Jackson. As for Harry… I get the feeling that he flirts with every lady he meets. He probably did flirt with Pippa. Maybe there was even an attraction between them. Maybe they even fooled around at one point? But this nonsense about Harry pursuing her and then turning up years later to cook for her and light candles and whatever? No.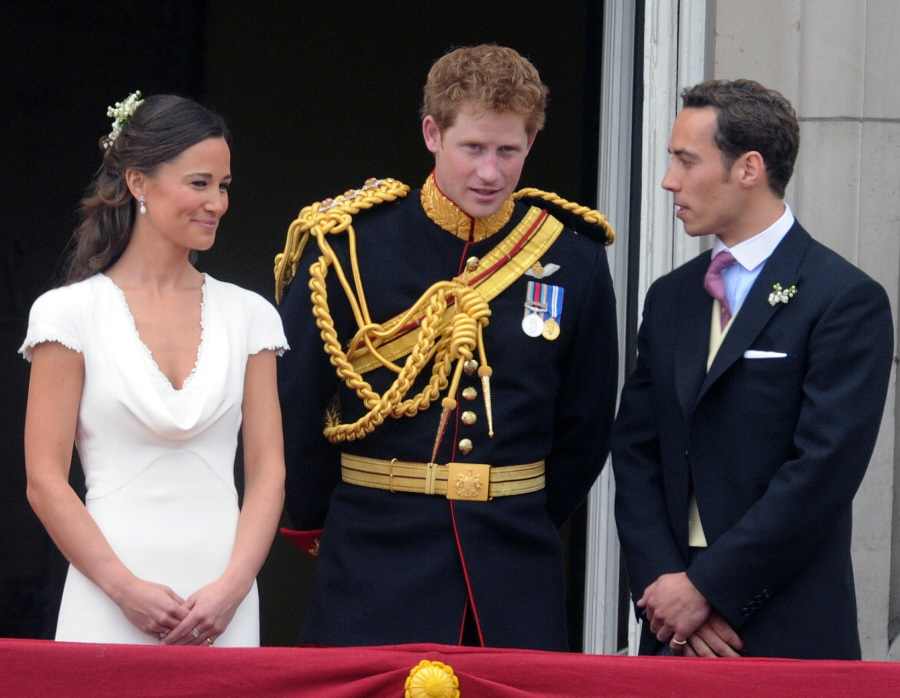 Photos courtesy of Getty, WENN.