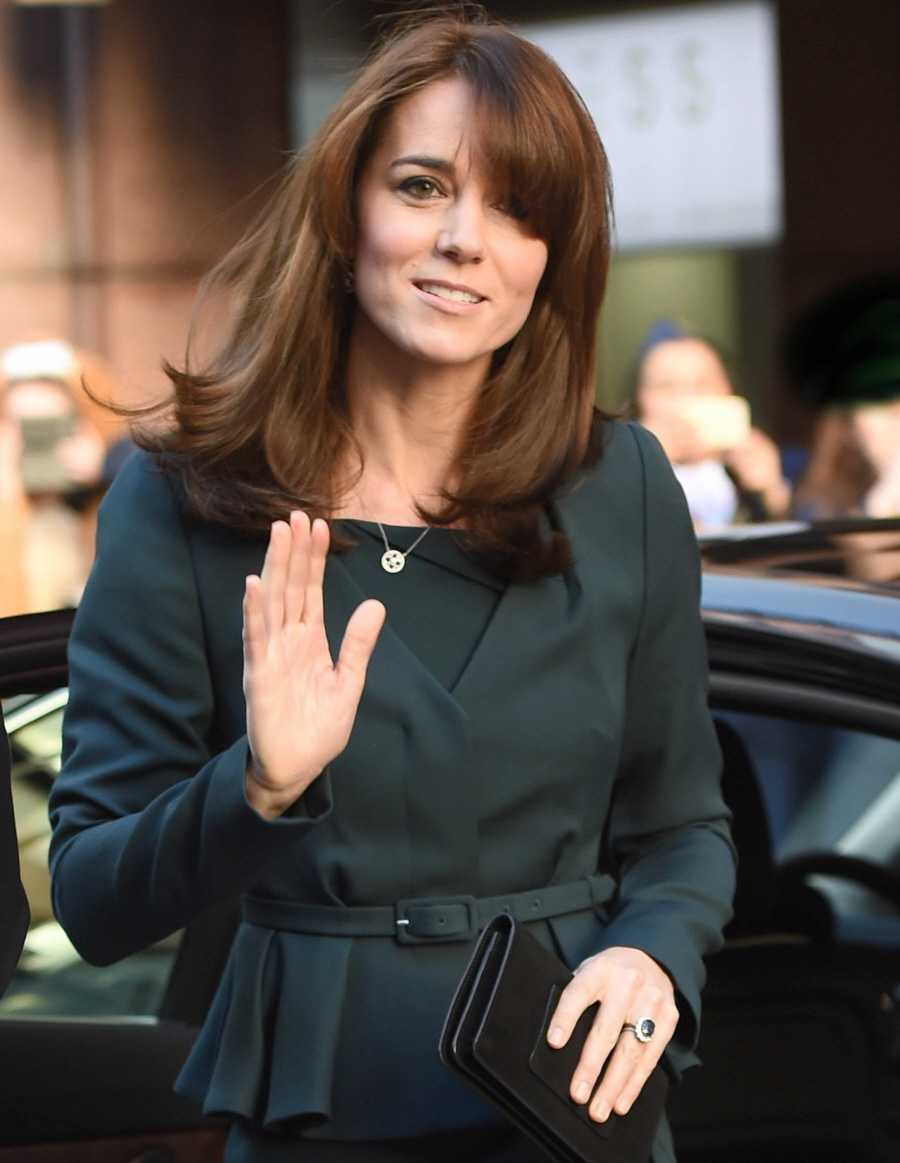 While we're waiting for the new photos of the Duchess of Cambridge at her event today (for Action on Addiction), I thought we would look at some additional photos of Kate during her event yesterday with William. Or, more specifically, let's take a closer look at her haircut. All of us have been saying for months/years that Kate needs a new hairstyle, that the girlish, long hair, sausage curls and mom bangs are not working at all. But is this new hairstyle any better?
Quite honestly, Kate is copying ME! I took off about three inches more than a month ago, and my hair is this length now. I just let my hair air-dry and it's got so much bounce and body now that I took off those inches. So… I love the IDEA of the haircut, and after all of our bitching, I'm glad Kate pulled the trigger on taking off what looks like about four inches. That being said, the haircut plus those ill-advised bangs… it is mom-hair. Specifically, it's Carole Middleton's hair. The Daily Mail has a piece up this morning called: "Is Kate turning into her MOTHER? Duchess of Cambridge looks uncannily like Carole after a four-inch trim (but they already swap clothes and share a hairdresser)." Go here to see. Once you make the connection – that Kate is actively trying to look like Carole – it cannot be unseen. My question: why didn't William just marry Carole if that's who he really wanted?
Speaking of William, he was apparently "joking" with Kate at the ICAP Charity Day event. Kate was acting flirty on the phone and William yelled: "Catherine, I think you can stop flirting with them now!" Then he turned to one of the male brokers and said, "Sorry, my wife is just embarrassing me!" Ha. Funny?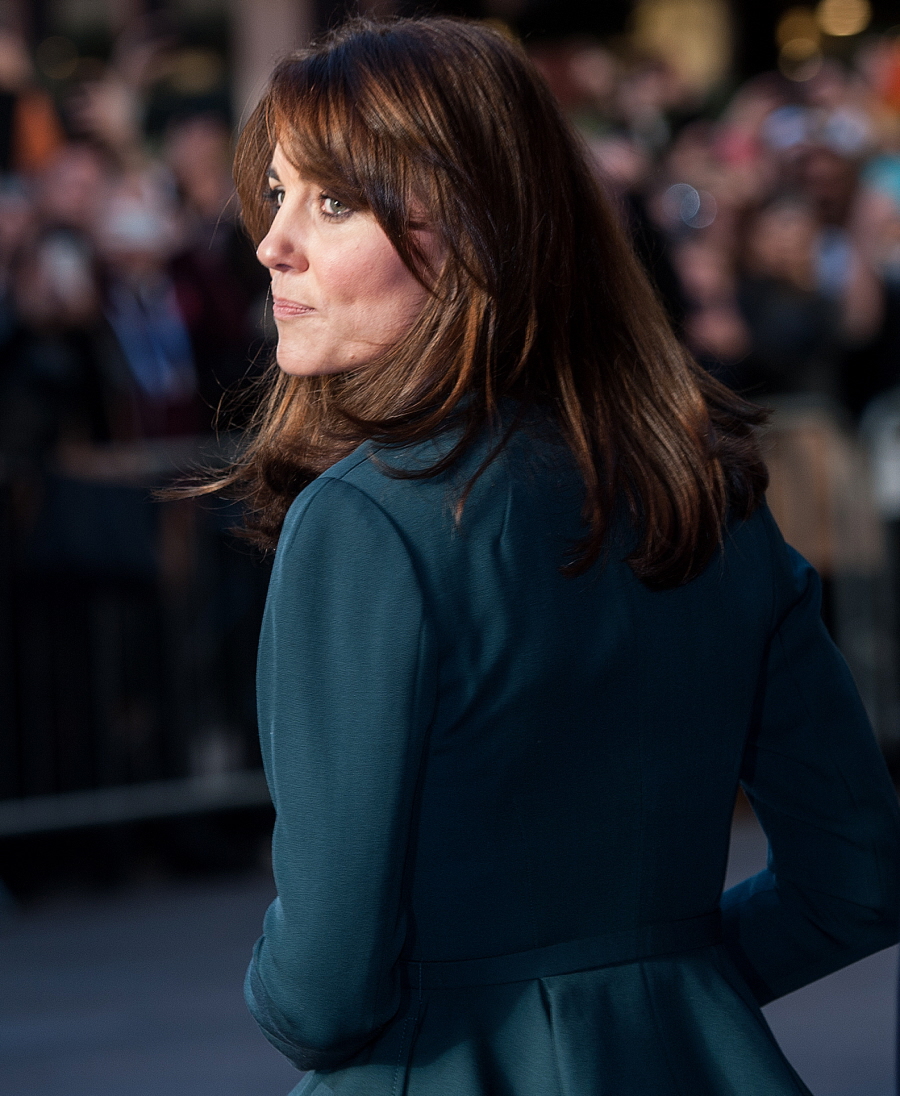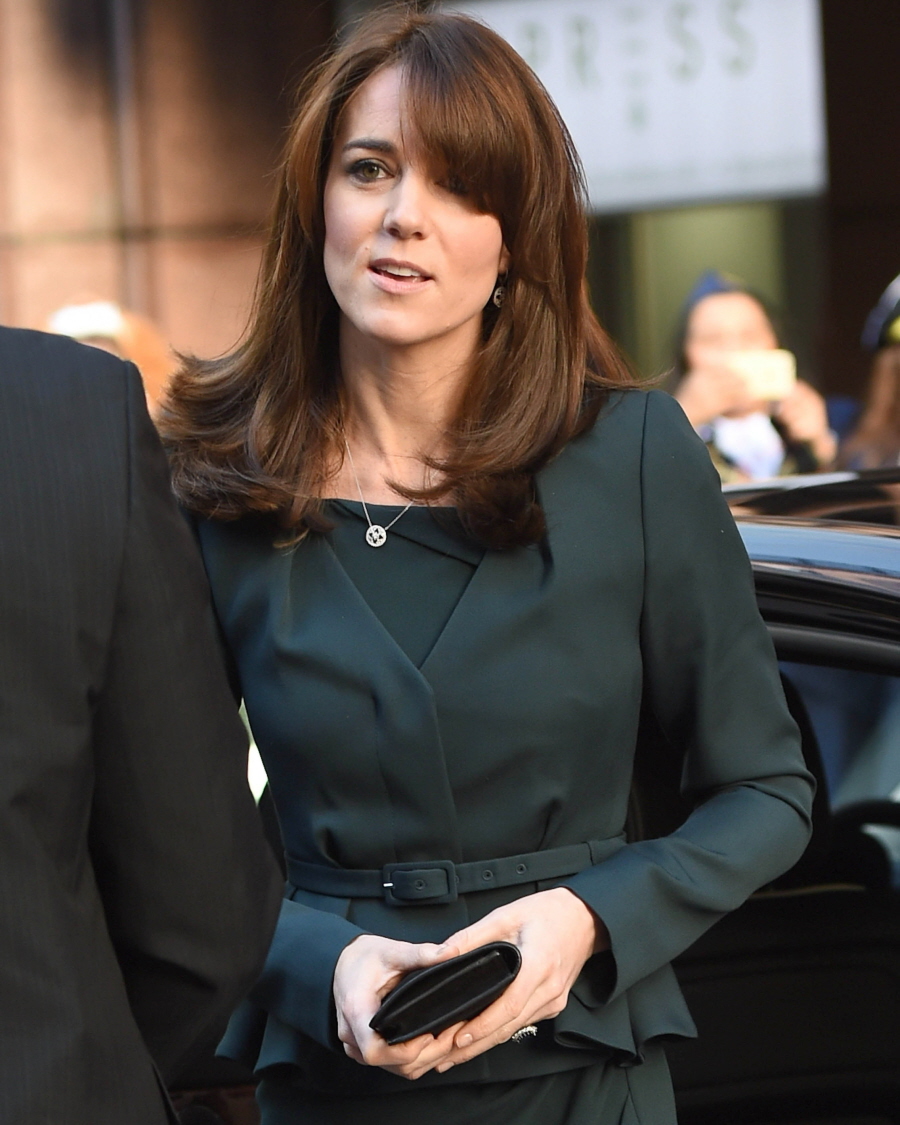 Photos courtesy of WENN, Fame/Flynet.