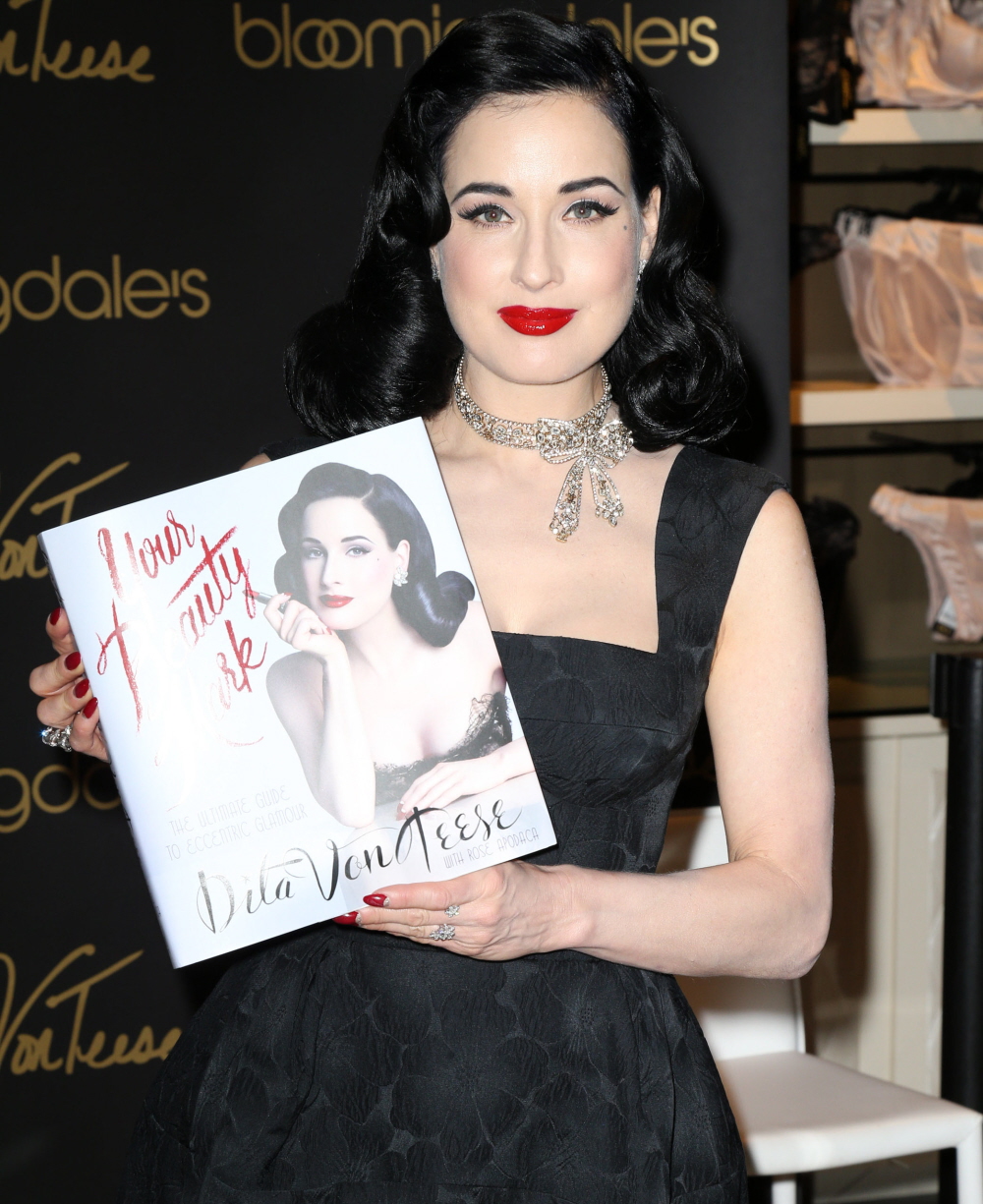 A week ago, Dita Von Teese without a doubt threw some shade at the Kardashians. Khloe and Kim Kardashian get/got paid to post Instagrams of themselves wearing these budget "waist-trainers" or fabric corsets. Dita, being a student/scholar of undergarments, was asked about the Kardashians' waist-trainers and she basically spoke the truth, saying that they're little more than cheap girdles, and that the Kardashians aren't really "waist training" anything. Well, Dita gave a lengthy interview to People Magazine about her style, her new book and lots of other things. She was asked again about the Kardashians and waist-training, and she seemed to take part of her previous statement back. Some highlights from People:
What she really thinks of the new "waist-trainers": "It seems to me there are people that are jumping on the bandwagon to make corsets because the Kardashians have mentioned them, and it's seen as a fast-track to slimming the waist. I just encourage people to get more information so they actually know what it is and how it works. Waist-training is a form of body modification that can't be done properly with an ill-fitting or even off-the-rack corset. That's a long-term thing and a different thing than I think the Kardashians are talking about."

She actually loves Kim Kardashian: "I'm crazy about Kim. I think she's lovely. Every time I see her and talk to her, I think, 'Wow, she's really beautiful.' I think anybody who throws the Kardashians shade is just jealous."

She doesn't own one pair of sweatpants: "I've loved finding ways to be comfortable around the house, but glamorous at the same time. I always collected vintage robes and pajamas. In my early teens, I discovered I could buy vintage 1950s slips for next to nothing, and that was my look. I decided I was going to look like Elizabeth Taylor in Cat on a Hot Tin Roof, and I thought, 'How glamorous but comfortable: I don't have to put on sweatpants!'"

How long it takes for Dita to get ready: "Going to pilates, going to the grocery store, seeing friends — I'll usually spend about 20 minutes getting ready. Then, I have my, like, 70 percent 'power glamour look' for meetings or if I think I might get photographed: That's something I might spend 45 minutes on. And for my full red carpet look, I spend 1 1/2 hours."
It takes me 20 minutes to get ready… if I'm including a full-length shower with leg-shaving. Yes, I'm pretty low-maintenance. I actually don't think 20 minutes sounds that bad, honestly. But 45 minutes just to prepare oneself to get pap'd? An hour and a half for red carpets? Too much time, Dita. As Dita's back-tracking on the Kardashian-shade… well, I think she probably is genuinely annoyed by the waist-training trend AND she like Kim.
Last thing – Dita sat down with HuffPo to refute some old rules about makeup and styling. She doesn't believe that a woman should only play up one feature at a time. She believes a lady should be able to check her makeup while eating. She's also not trying to convince people that they can only be glamorous with a major bank account. Go here to read.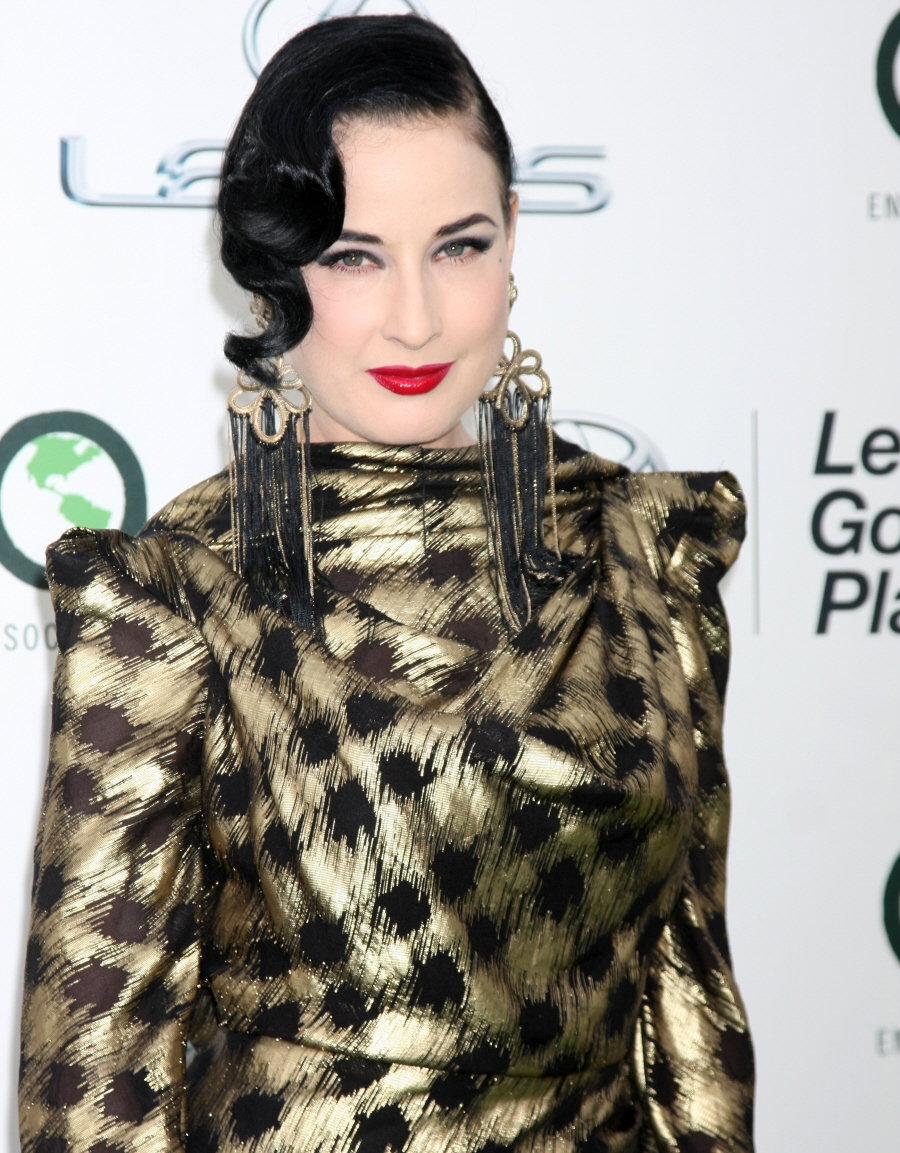 Photos courtesy of Fame/Flynet, WENN.