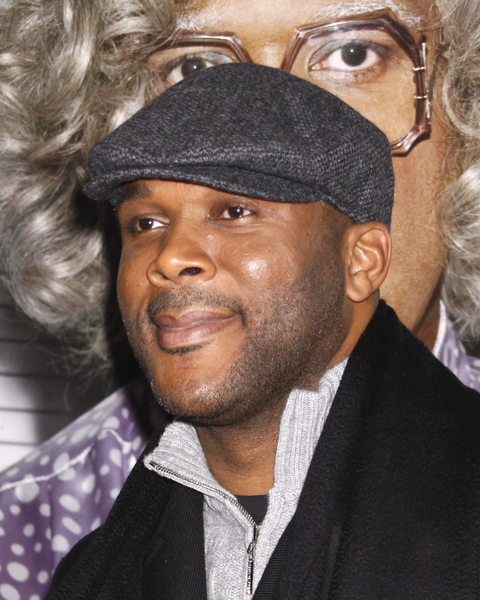 Every year, Parade reveals its list of top celebrity earners in its "What People Earn" issue. This year, the list includes everyone from Jennifer Aniston ($27 million) to Tiger Woods ($110 million) and John Grisham ($25 million). Check out the full compilation below:
Jennifer Aniston $27 million
Alex Rodriguez $34 million
Kelly Ripa $8 million
Britney Spears $2.25 million
Patrick Drempsey $3.5
Tiger Woods $110 million
John Grisham $25 million
Rod Blagojevich $177,400
Will Ferrell $31 million
Sarah Palin $125,000
Chelsey Sullenberger $100,000
Beyonce $80 million
Taylor Swift $5.5 million
Carolyn Murphy $4.5 million
Jay-Z $82 million
Barbie $3.3 million
Michael Bloomberg $1 million
Tyler Perry $125 million
Danica Patrick $7 million
Rush Limbaugh $38 million
Tina Fey $4.6 million
from [Parade]
Parade doesn't do a good job of explaining how they came to these numbers; I assume they are 2008 figures, and take into account the salaries the celebrities were supposed to receive directly (that is, no royalties were taken into consideration).
There are some surprises on the list, including Britney Spears' lowly $2.25 million (though this may be due to her meltdown and absence from the entertainment scene last year). Even Taylor Swift was able to beat out Britney's earnings. And I know Tyler Perry's movies do well at the box office, but geez. $125 million is a lot of dough.
And talk about a power couple: Beyonce's $80 million along with Jay-Z's $82 million should make them a nice little nest egg when, and if, they decide to retire.
Say what you will about whether or not celebrities deserve the salaries they get; it's always interesting to be able to compare the salaries of the celebrities themselves.
Photo credit: PRPhotos