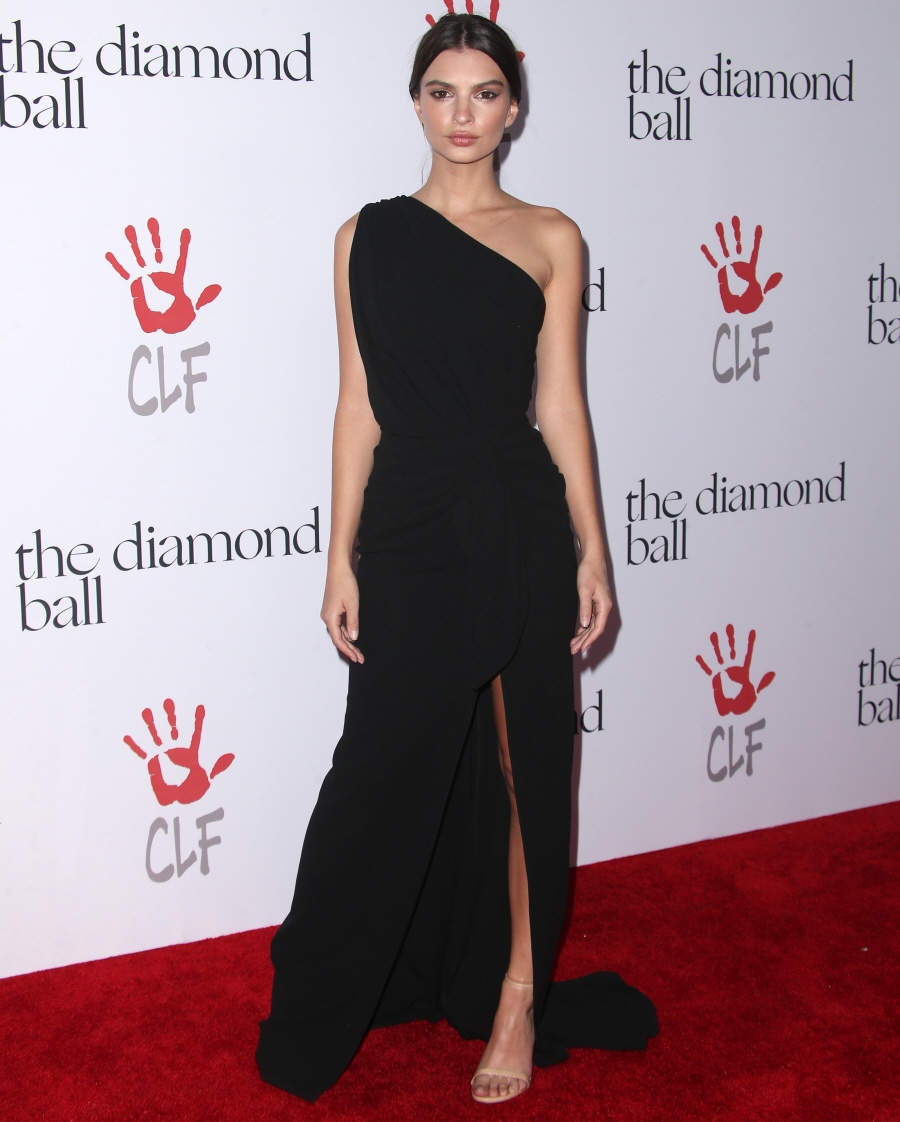 Here are some photos of Emily Ratajkowski at Thursday night's Diamond Ball in Santa Monica. For the life of me, I cannot find the ID on her dress, which I actually love. It's incredibly flattering on her, and she looks really great in these pics. I'm actually turning into something of an Emily Ratajkowski Apologist – she's not my favorite person in the world, but I do like her and I think she's more interesting than the typical model/starlet. Case in point: she's co-designed a series of little dresses, and 25% of the proceeds benefit Planned Parenthood. She also gave an interview to W Magazine about her long-standing support of giving women access to affordable health care, birth control and reproductive choice. You can read the full W Magazine piece here, and here are some highlights:
Why she works with Planned Parenthood: "I've done PSAs and different things with Planned Parenthood before. They're the main charity that I work with. I got involved before the recent Senate vote and the shooting in Colorado. It's really insane that they're under attack, basically, at the same time that we launched this dress. It was a coincidence. I chose Planned Parenthood and continue to work with them because I think they're one of the most hands-on women's health organizations in the country. I think women's healthcare is a fundamental right that every woman in this country, and hopefully the world, eventually, should have access to."

Why Planned Parenthood is important: "It's really hard for young women coming into their sexuality to even talk to their parents, even if their parents are the closest people to them, or their family doctor whom they've known for a very long time. It's really important for young girls and women of every age to have a safe place where they can go and get healthcare no matter what their insurance is, or what their background is."

The responsibility she feels: "I mean, just being a woman, but also being a public figure. The first time I ever worked with Planned Parenthood, I was shocked at the reactions I got. Obviously, I had people who were really upset with me, but also I had a lot of people who were like, 'Wow that's so brave of you,' which I think is so bizarre and says a lot about the state of the world right now—that people consider that to be such a 'brave' thing. I think it should just be a basic thing that every female celebrity and male celebrity supports. I'm hoping that this breaks down the taboo of Planned Parenthood, somewhat."

Does she consider herself a feminist? "Yes!"
It's great to hear from a younger woman who is using her celebrity to support an organization like Planned Parenthood. PP has some significant celebrity support, but they aren't always willing to do PSAs and give interviews about their support. Other names publicly supporting PP: Elizabeth Banks, Connie Britton, Julianne Moore, America Ferrera, Maggie Gyllenhaal, Kate Walsh, Kristen Bell, Sarah Silverman, Lena Dunham and Scarlett Johansson.
Here's the dress that Emily co-designed:
The Emily dress is now online https://t.co/uXG3CHXPNT ⚡️ 25% of proceeds go to @PPact pic.twitter.com/g0sZYuZvCm

— Emily Ratajkowski (@emrata) December 7, 2015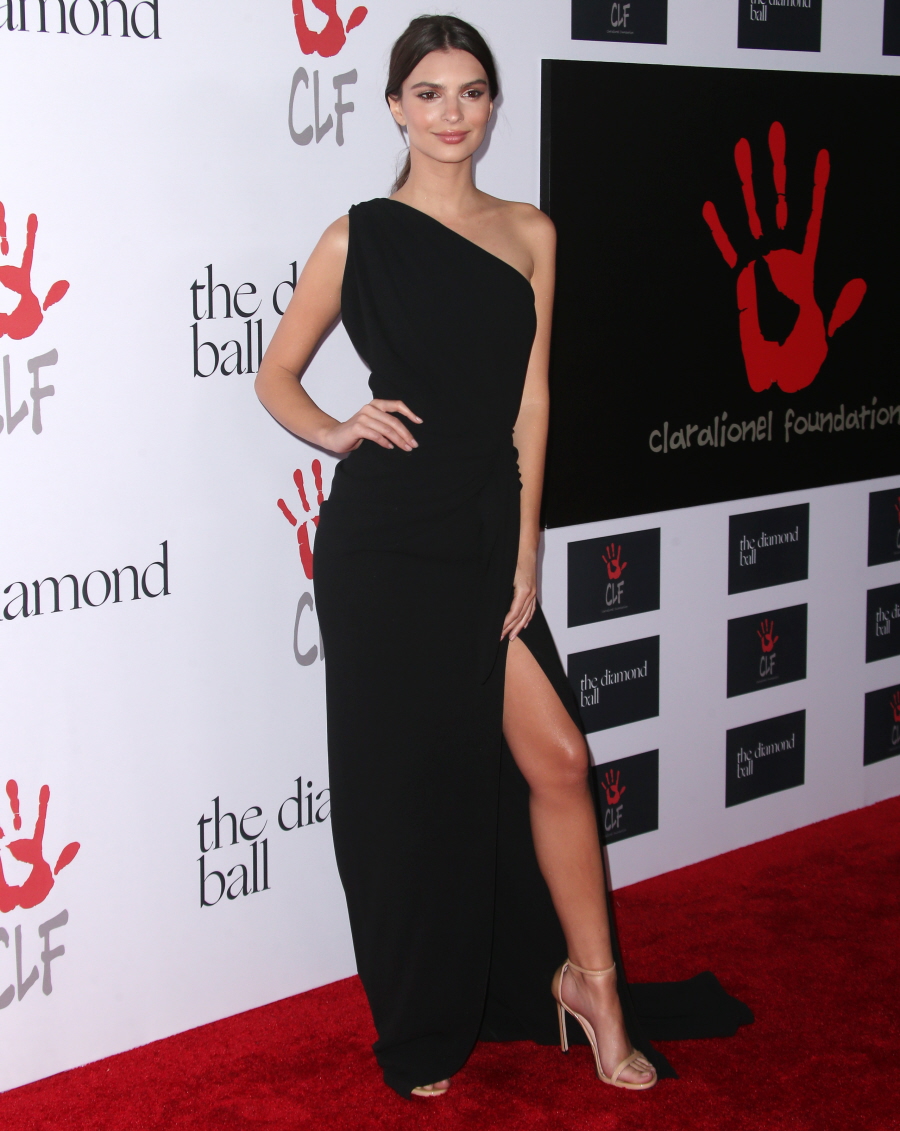 Photos courtesy of WENN.